House passes $1.7 trillion Omnibus bill saving Boeing 737 MAX program
WASHINGTON, D.C., December 23, 2022—The House of Representatives passed the $1.7 trillion Fiscal Year 2023 Omnibus Appropriations bill today that in addition to funding federal agencies through September 30, 2023, waives an approaching deadline for the Boeing 737 MAX aircraft to meet new FAA safety requirements.
The House passed the bill with a vote of 225-201 which now lands on President Joe Biden's desk for final signature. The U.S. Senate passed the bill on Thursday, with a large bipartisan majority, 68-29.
"Safety must always drive the day," Senator Maria Cantwell (D-WA), who chairs the Commerce, Science, and Transportation Committee, told the Lynnwood Times regarding Boeing 737 Max new FAA safety requirements. "We should not rush the FAA's safety approval process. The safety-first alternative is much stronger than the no-strings-attached approach that was first offered.  Passengers need to know that the entire MAX fleet will be uniform and safer."
Congress imposed a December 27 deadline for Boeing's best-selling 737 MAX aircrafts after two separate crashes unfortunately killed 346 people in Indonesia and Ethiopia. In response, Senator Maria Cantwell, with the support of Rep. Rick Larsen, proposed existing Boeing MAX aircrafts require new safety enhancements including enhanced angle of attack (AOA) and the ability to cease stall warnings and overspeed alerts.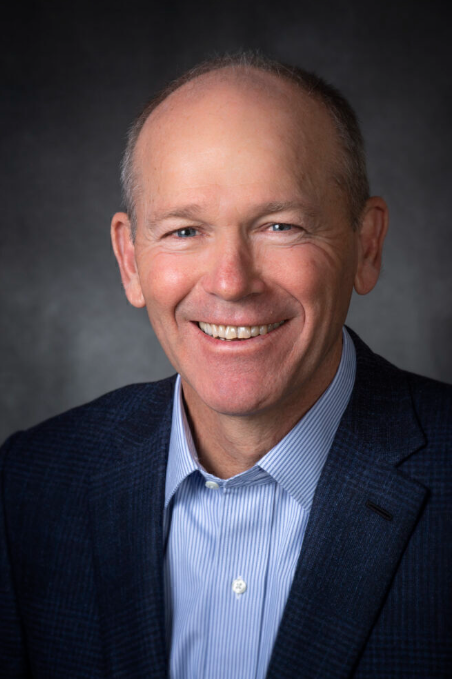 Incorrect data from a single sensor was known to cause a software function called MCAS, according to flight data recordings, playing a leading role in these 737 crashes. The FAA retrofit requirements would require MCAS only to trigger after receiving data from two AOA sensors. These requirements do not apply to already in-service, previously FAA certified, aircrafts.
If the legislation had failed to pass, Boeing's Chief Executive Dave Calhoun told Aviation Week there was a possibility the 737 MAX could be shelved, leaving thousands of workers without jobs and affecting the future of the U.S. aerospace industry as a whole.
Boeing has already taken orders for approximately 1,000 of the MAX 7 and MAX 10 jets worth as much as $50 billion, according to FOX News. Boeing declined the Lynnwood Times' request for comment on the bill's passage. United Airlines recently announced a $43 billion list price order of 200 Boeing aircraft to update its fleet that includes 80 737 MAX 10 airplanes.
Under Title 5 Section 501 of the Omnibus spending package that refers to Safety Enhancements, "an Administrator may not issue a type certificate for a transport category airplane unless it incorporates a flight crew alerting system," beginning December 27, 2022. One year after that, an "Administrator will not be able to issue a type certificate for any Boeing 737 MAX aircraft unless the Administrator finds that the type design for the aircraft includes approved safety enhancements."
An additional three years after the date in which a type certificate is issued, "no person may operate a 737 MAX aircraft unless the aircraft includes approved safety enhancements and produced and altered in conformance with approved type designs," the bill states.
The Omnibus makes an exception for this December 27 deadline in that it re-codifies the mandate to only apply to FAA certification projects submitted after December 27, 2020 (the date in which the Safety Reform Act was enacted). The Boeing MAX 7 and MAX 10 certification applications were submitted in 2017, prior to the Safety Reform Act, which allows them to be effectively unaffected by this mandate.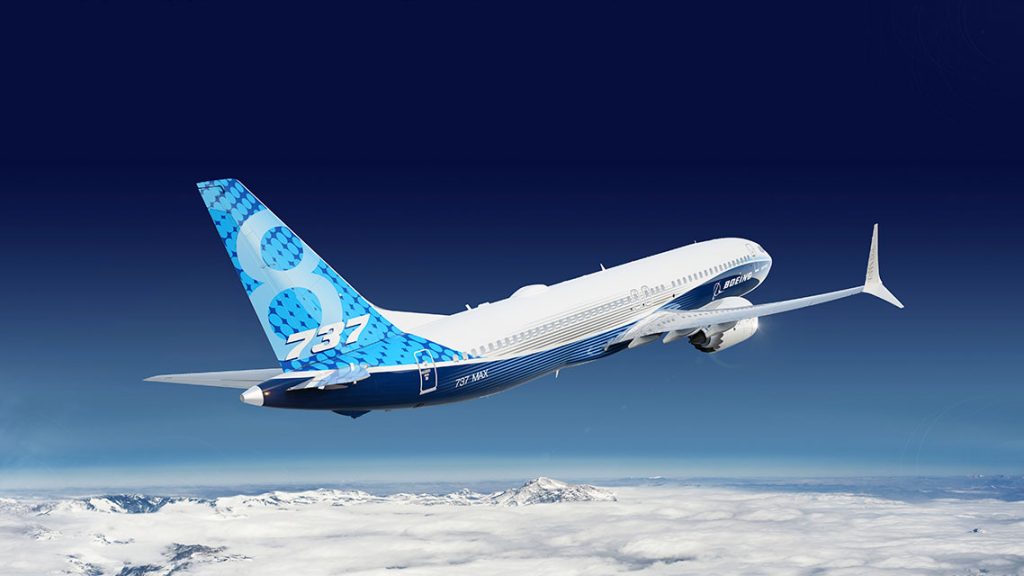 What's in the Omnibus for Snohomish County residents?
Senator Cantwell secured $329 million for Sound Transit's Federal Way Link Light Rail and $254 million for the Lynnwood Link Light Rail extensions in the Omnibus Appropriation bill.
"This bill significantly expands funding for completing the largest transit expansion program in the nation," Sound Transit Board Chair Kent Keel wrote in a press release today. "It not only provides accelerated funding of the Full Funding Grant Agreements for Lynnwood Link and Federal Way Link but also provides more than $115 million in new funding for those projects through a provision similar to Senator Murray's Public Transit Capital Investment Relief Act of 2021, which was co-sponsored by Senator Cantwell."
"This investment by the federal government comes at a crucial time for Sound Transit, as we enter a period of unprecedented expansion north, south and east," said Snohomish County Executive and Sound Transit Board Vice Chair Dave Somers. "Our expansions will not only enhance the region's mobility, economy and environment, but also help train and employ the next-generation labor force and connect workers to jobs. Coming on top of this year's Bipartisan Infrastructure Law, this spending bill marks an exceptional year for federal investments in transit for the Puget Sound region, and I look forward to continuing progress on Lynnwood and Everett Link."
She was also able to obtain federal funding for police training, mental health programs, and substance abuse treatment for the region.
"Medical professionals and policy makers agree that mental health plays a major role in homelessness, substance abuse, and gun violence. It is critical that we invest in mental health and substance abuse treatment services so that we can find holistic ways to tackle these difficult issues," Sen. Cantwell wrote in a press release Wednesday.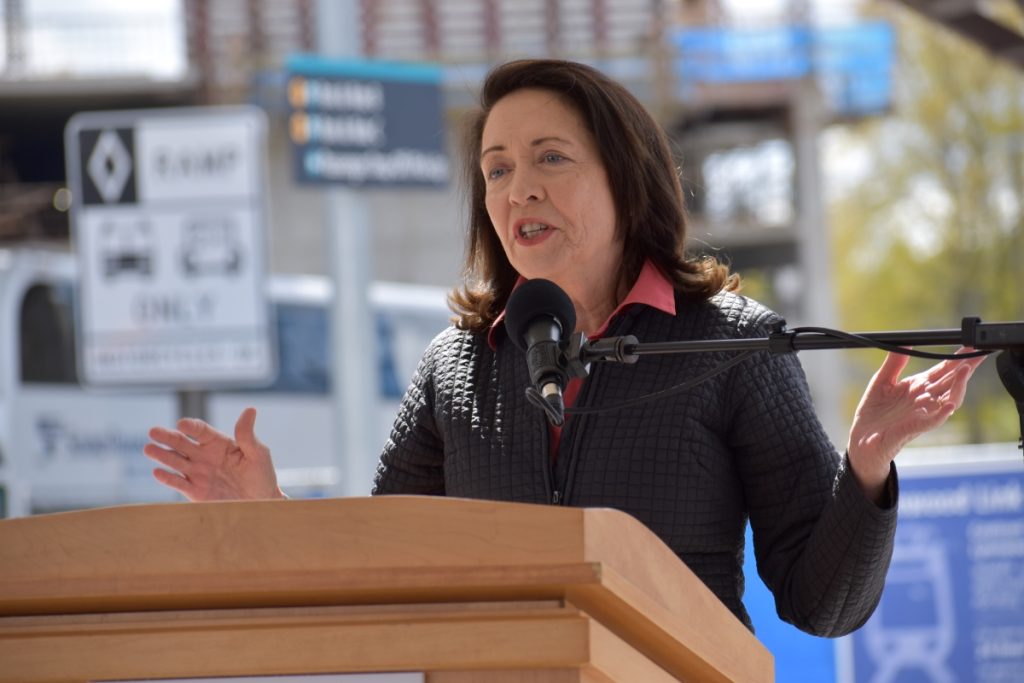 The Fiscal Year 2023 Omnibus Appropriations Bill includes grants for seven grassroots projects in Northwest Washington that Senator Cantwell supported, securing a total of $9,498,000 for the region.
All fifteen community project requests totaling $19.2 million by Representative Suzan DelBene (WA-01) passed in today's vote. Below are the eight approved projects totaling $11.3 million in funding related to Snohomish County:
$2,500,000 for the 20th Street NE and Main Street Improvements in the City of Lake Stevens
$480,804 for the City of Monroe for mental health crisis support services, including equipment
$1,000,000 for the City of Sultan for a Water Treatment Plant Project
$2,500,000 for the City of Woodinville's Eastrail Crossing and SR 202 Trestle Widening Project
$3,000,000 for the North Sewer Trunkline Extension in the City of Snohomish
$250,400 for the Senior Services of Snohomish County DBA Homage in Lynnwood for rural transportation project, including the purchase of equipment, to increase access to services
$750,000 for the Snohomish County Food and Farming Center
$811,061 for the University of Washington Bothell, WA for pathways toward environment and sustainability degree programs, including equipment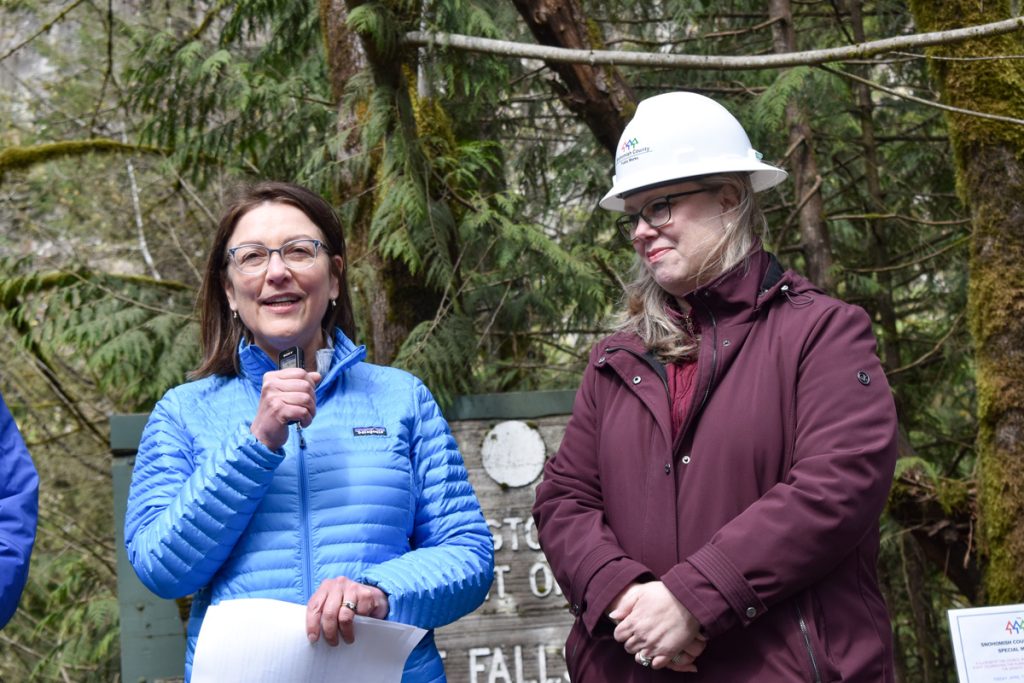 "In this fiscal year's federal funding legislation, we continued Community Project Funding that opens more opportunities for our state, local, Tribal, and non-profit partners to make improvements in their community," said DelBene. "The $19.4 million in dedicated federal investments that I secured in this legislation will help address critical needs in our region."
Representative Rick Larsen (D WA-02) secured approximately $16.5 million for Snohomish County with the following projects:
$3,654,893 for the 169th St Connecting Segment, Arlington, Washington – The City of Arlington will complete a missing roadway segment to link the Cascade Industrial Center to Smokey Point Boulevard.
$3,000,000 for the VOAWW Neighborhood Center, Lynnwood, Washington – Volunteers of America Western Washington will construct a new 40,000-square-foot facility with early learning and youth programs, health services, job training and other community services.
$3,000,000 for the Grove Street Overcrossing – The City of Marysville will build a new overcrossing at the BNSF mainline on Grove Street to eliminate congestion and traffic backups due to train traffic.
$3,000,000 for the Snohomish County Culverts, Bothell and Stanwood, Washington – Snohomish County will replace culverts on Trickle Creek in Bothell and Lake Martha Creek in Stanwood to improve fish passage and repair roadway damage.
$1,744,328 for the 44th Avenue West Underpass Pedestrian and Bicycle Improvement Project, Lynnwood, Washington – The City of Lynnwood will replace the existing dark and narrow underpass with a 10- to 12-foot shared use pathway for pedestrians and bicyclists.
$1,300,000 for the Edmonds College, Lynnwood, WA for marine and AI robotics pathways programs, including equipment – Edmonds College will offer two new expedited pathways into careers in Marine and Artificial Intelligence (AI) Robotics at its Advanced Manufacturing Skills Center at Paine Field in Everett.
$750,000 for the City of Marysville's Mother Nature's Window Park Project – The City will reopen and develop Mother Nature's Window, a 35-acre park site in central Marysville with parking, fencing, open play areas, an off-leash dog area, a small amphitheater, trails and restrooms.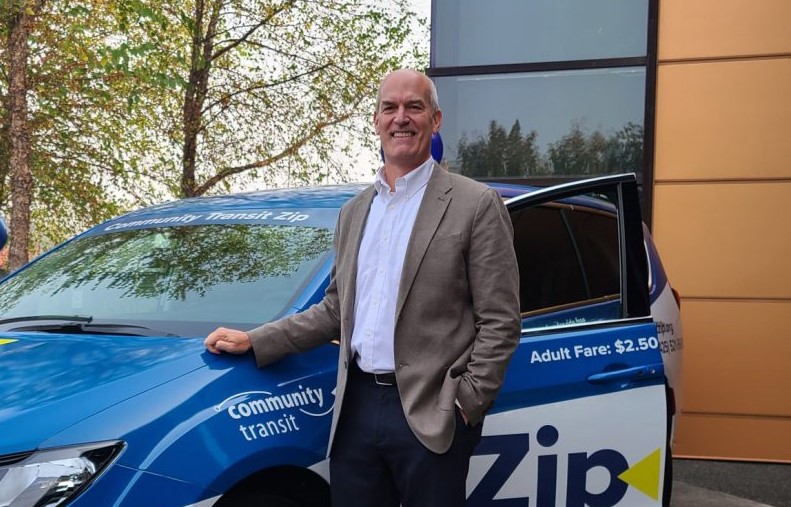 "My priority in shaping spending bills is to invest in Northwest Washington communities to create jobs, keep the economy moving and improve vital services residents rely on," said Larsen. "I will continue to champion these critical projects to ensure communities can strengthen vital infrastructure, build a cleaner, safer and more accessible transportation network, improve access to critical services for working families and students, and grow Washington's economy."
Additional Projects in Washington's Second District by Rep. Larsen include:
$5,280,000 for the Town to Zylstra Lake Multi-Modal Trail, Friday Harbor, WA
$2,000,000 for the Habitat for Humanity of Island County Retail Store, Warehouse and Admin Office Purchase, Oak Harbor, Washington
$2,000,000 for the Skagit Public Utility District for the Alger Interstate 5 Waterline Relocation
$2,000,000 for the WTA 2011 Fixed Route Diesel to Electric Replacement Project, Bellingham
$1,950,000 for the City of Oak Harbor for an Inflow and Infiltration (I) Correction Program
$750,000 for the Tommy Thompson Trail Trestle and Causeway Replacement Design, Samish Indian Nation, Washington
$650,000 for the Port of Friday Harbor Barge and Access Road, Friday Harbor, WA
$450,000 for the Western Washington University, Bellingham, WA for a food security program, including furnishing a longhouse with equipment
This year Rep. Larsen secured approximately $31.5 million in Second District projects. Last year, he secured more than $10.6 million for ten Second District projects.
What else is in the Omnibus spending bill?
The $1.7 trillion Omnibus federal spending bill spans approximately 4,200 pages and includes $772.5 billion for non-defense discretionary programs and $858 billion in defense funding, CNN summarized. According to their findings, it would:
$45 billion to support Ukraine's efforts warding off Russia's attacks
$38 billion in emergency disaster assistance
Provide $2.6 billion for U.S. Attorneys to prosecute January 6 Capitol incursion and domestic terrorism
$735 million to Capitol Police
Raise maximum Pell grant awards to $7,395
Billions in pay raises for military personnel, VA medical care, and housing assistance
$8 billion for child care
$12 billion for Head Start
$3.6 billion or homeless assistance grants
$6.4 billion to the Community Development Block Grant
$1.5 billion for the HOME Investment Partnerships Program
$5 billion in assistance to paying utility bills
Allocate $576 million to environmental protection
Changes to Medicaid and other health care programs
Changes to retirement savings and reduced penalties to early withdrawals
Provide more funds for mental health and substance abuse services
Ban Tik Tok from federal devices
Includes a provision making it more difficult for the Vice President to overturn a certified presidential election in response to the January 6 attack on the Capitol
A summary of the FY23 Omnibus funding package can be found here.
Many Republicans voiced their opposition to the Omnibus spending package leading up into today's vote. Representative Randy Feenstra (IA-04) took to Twitter to criticize the package as "reckless spending" and "government waste."
The 4,155-page, $1.66 trillion omnibus continues Congress's sorry tradition of reckless spending and government waste. This monstrosity fails to finish the border wall, maintain Title 42, and willfully ignores the crisis at our border. I'll be voting NO!

— Rep. Randy Feenstra (@RepFeenstra) December 22, 2022
On Wednesday, 31 House GOP lawmakers and lawmakers-elect signed a letter pledging they would "do everything in our power to thwart even the smallest legislative and policy efforts."
Current House GOP Leader Kevin McCarthy (CA-22) tweeted today that "The omnibus will damage our country, & the blatant disregard for Article I, Section 5 of our Constitution will forever stain this Congress," noting that, "for the first time in history, a bill in the House was passed without a physical quorum present – more people voted by proxy than in person."
For the first time in history, a bill in the House was passed without a physical quorum present—more people voted by proxy than in person.

The omnibus will damage our country, & the blatant disregard for Article I, Section 5 of our Constitution will forever stain this Congress.

— Kevin McCarthy (@GOPLeader) December 23, 2022
McCarthy also criticized the lack of time lawmakers had to efficiently review the 4,200-page document before a vote was needed to avoid a temporary government shutdown. He also voiced opposition for the bill funding "wokeness" as it allocates $8.6 million for "gender advisory programs" at the Pentagon, $200 million for a Gender Equity Fund & gender programs in Pakistan, and $575 million for "family planning where population growth threatens biodiversity."
Rep. Dan Bishop (NC-09) also criticized the bill for allocating $410 million towards border security for Jordan, Lebanon, Egypt, Tunisia, and Oman while prohibiting CBP funding from being used to improve border security here in the United States.
---
UPDATES: 4:42 p.m. December 23, 2022, Added statement by Sound Transit Board Chair Kent Keel and Snohomish County Executive and Sound Transit Board Vice Chair Dave Somers