Lynnwood Times travels to Olympia to discuss key issues
OLYMPIA, Wash., February 26, 2023—Lynnwood Times journalists traveled to the state capitol, Olympia, on February 16, to meet with lawmakers, elected officials, and Governor Jay Inslee himself during a visit to the Governor's Mansion. The day was brought, in part, by the Allied Daily Newspapers of Washington, Washington Newspaper Publishers Association (WNPA), and the Washington State Association of Broadcasters (WSAB).
Conversation topics included: new legislation being considered this session, transportation, homelessness and housing, budget, education, crime, government transparency, and the importance of journalism in upholding democracy.
Beginning at the ABC Conference Room, Rowland Thompson of the Allied Daily Newspapers of Washington briefed a room of select journalists throughout the state on new legislation being considered this 2023 session.
Of the roughly 57 bills discussed, four would directly affect a journalist's ability to do their job effectively, the WSAB said—HB1533, SB5644, HB1335, and SB5643. Although each bill deals with separate issues, if passed, these would restrict media's access to public information and subsequently restrict the ability to provide accurate information while reporting news stories, according to WSAB.
Following the legislative report, journalists were then invited to a four-hour roundtable discussion with several lawmakers including House Speaker Rep. Laurie Jenkins, Senate Majority Leader Sen. Andy Billig, House Republican Leader JT Wilcox, and Senate Republican Leader Sen. John Braun.
Speaker Jenkins shared that addressing an aging workforce is a key issue the Democrat Caucus will be addressing as baby boomers retire.
"The next generation cannot fill the spots baby boomers leave," said Jenkins. "So, we have to think about workforce in much more creative and aggressive ways than we have ever done before."
Senator Marko Liias attended on behalf of the Transportation Committee to discuss the increase in traffic fatalities and his Move Ahead Washington package. Lynnwood Times reporters asked Liias to share why he vouched for a reduction in statewide Blood Alcohol standards (to .05% – the lowest in the nation) ahead of Washington State Patrol staffing levels increase to pre-COVID levels.
"The data shows that a driver drives impaired about 80 times before they're caught so we know that enforcement is not what's stopping people from driving drunk, it's the standards we set as a society," Sen. Liias told the Lynnwood Times. "The .05 limit is the most popular across the world, most countries are at .05 including most of Western Europe; the National Transportation Safety Board has recommended it since 2012—I think this is part of a National movement to bring that standard back to where the rest of the world is."
While lunches were distributed, State Elected Officials entered the conversation including Attorney General Bob Ferguson, State Treasurer Mike Pellicciotti, Insurance Commissioner Mike Kreidler, Commissioner of Public Lands Hillary Franz, and Superintendent of Public Instruction Chris Reykdal.
With enrollment down 4 percent in the state, Reykdal shared that this is going to equate to approximately $400 million a year that will not be coming to schools from the state budget. He shared that K through second grade is a third of the enrollment impacts and he wanted to be very clear that there are no "missing children" in Washington state as some media outlets have alleged.
"This state, for reasons I can never fathom, does not have a compulsory education law until age eight," said Reykdal. "So, one of the headlines that troubles me is 'missing children.' I genuinely don't believe there are no missing children as a result of the pandemic… What is happening here is that your K-2's, your 13,000 kids here, their families never had to tell us that they were starting their child in private school or home school environment; so, they were never in the system… No one needs to tell public schools in the state of Washington that five-year-olds, six-year-old, or seven-year-olds that they are not attending school."
He then shared that after the next five years, Washington will see a dramatic reduction in high school graduation class sizes due to declining birth rates which may result in schools and school districts merging.
"If I were to add up K through 5, you would see a hundred thousand fewer students than in grade six through 12," said Reykdal.
Lynnwood Times reporters asked Attorney General Ferguson about his assault rifle prohibition and if he would consider stricter requirements to obtaining a weapon instead of an outright ban.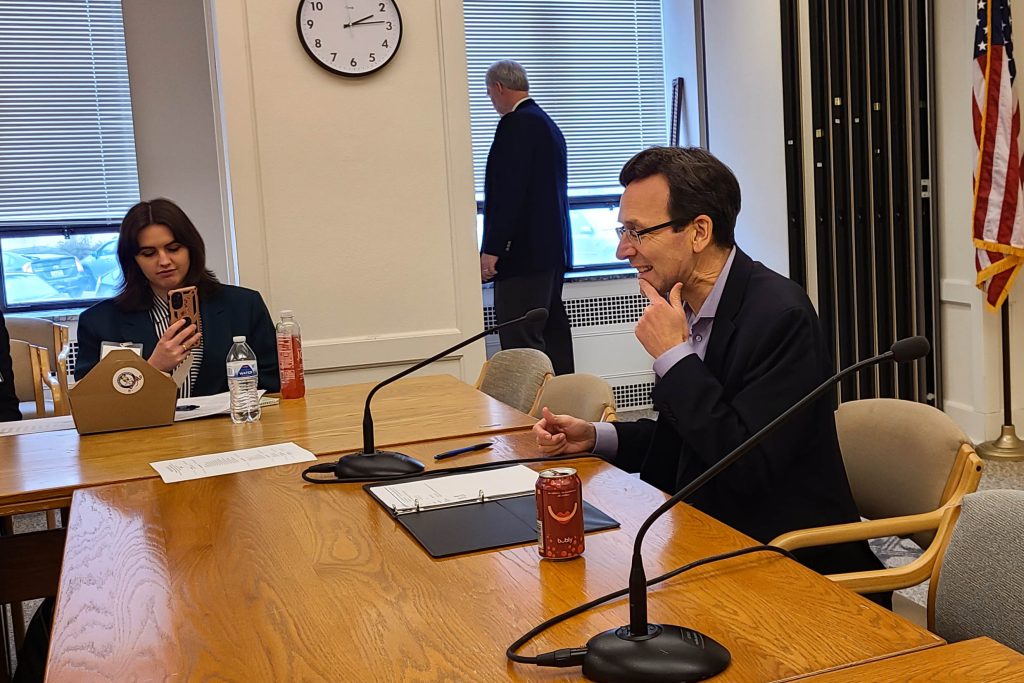 "My responsibility as Attorney General, but also as a father, is to do what I can to protect folks in our state," said Ferguson. "For me banning the sale of the those high-capacity magazines and those assault weapons is consistent with the second amendment and will improve the chances of the safety of our kids and community members across the state…the sale of these weapons should be stopped."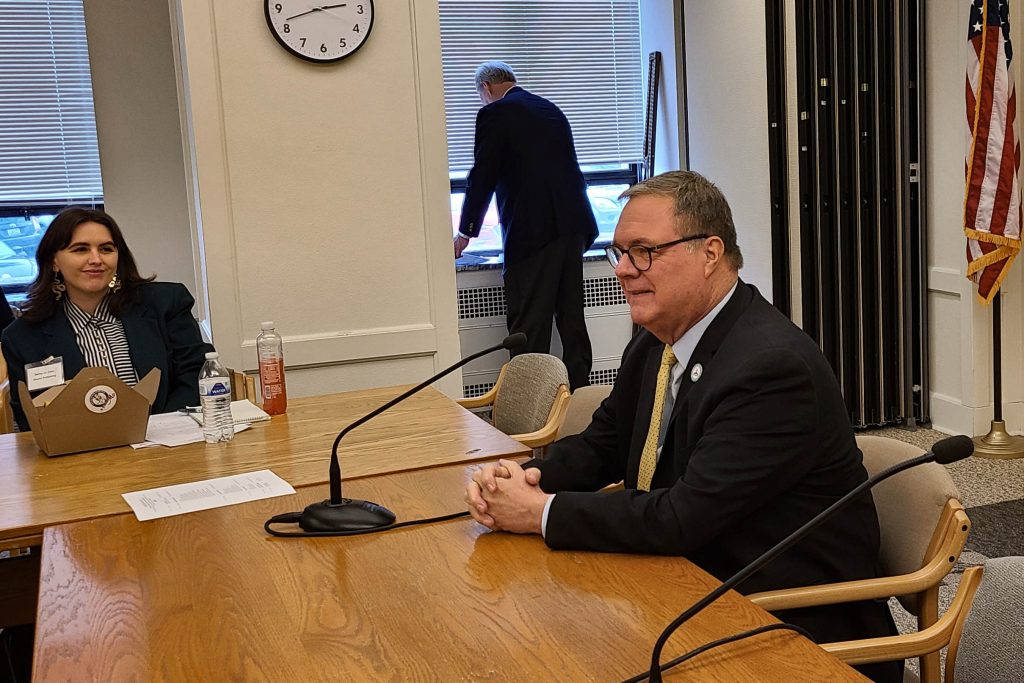 Lieutenant Governor Denny Heck and Washington State Patrol Chief John Batiste then concluded the roundtable discussion before journalists attended a wine and cheese reception hosted by Chief Justice Steven Gonzalez at a residence on Columbia Street.
Heck's top priorities are civil engagement in political discourse, strengthening relations with British Columbia, and economic growth.
"Housing is the number one barrier to economic growth in our state," said Heck. "We are actively engaged in promoting any and all policies to be adopted that will enable us to increase the supply of housing."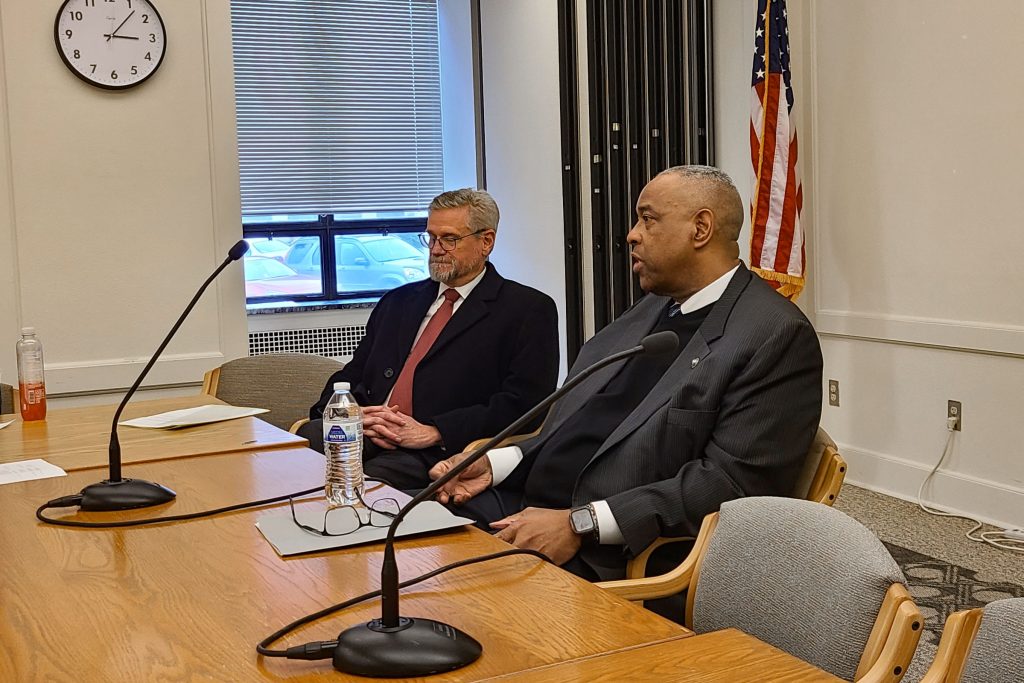 Chief Batiste shared the struggle with WSP to retain troopers and the challenges of covering parts of the state due to the rising cost of living.
"Brave journalists of integrity, including journalists of color have been reporting on the justice system and radial injustice in this nation for generations," said Chief Justice Gonzalez at the reception. "And the reporting you have done has led to scrutiny and change and improvement. You help us be informed so we can advocate for ourselves, and other, and we're eternally grateful for that."
The long, but enriching, day culminated at the Governor's Mansion for a soirée with Washington State Governor Jay Inslee and his wife Trudi.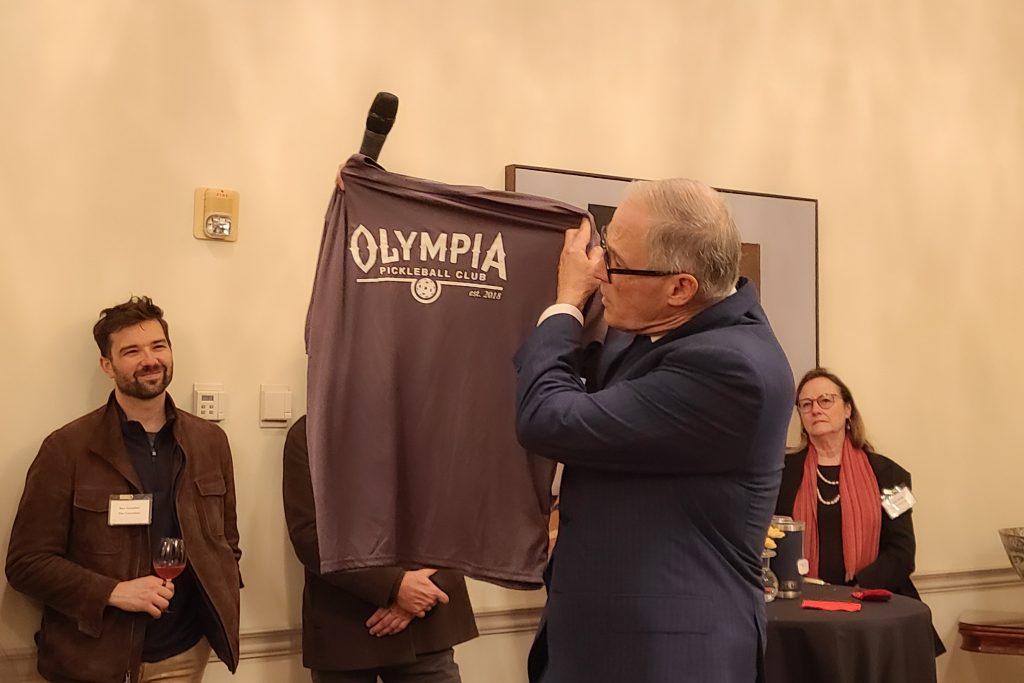 "I want to thank you for your individual efforts on behalf of democracy," the Governor said to the room. "You are as much warriors of democracy as I am or any other elected official and your ability to create a common sense of facts and a place of arguments and forums is so pivotal."
The Governor then proceeded to discuss the state's housing crisis along with its mental health and substance abuse programs. Lynnwood Times reporters asked the Governor how the Blake laws being considered this session would relate to getting people off the streets, to which Inslee replied he was in favor of the Blake laws in order to "give a little nudge" to people who need it but favored the charges for simple possession of controlled substances being a Gross Misdemeanor.
Lynnwood Times pictures from inside the Governor's Mansion