Nothing Bundt Cakes serving high quality old-fashioned treats
LYNNWOOD, Wash., February 25, 2023—Dozens celebrated the grand opening of Nothing Bundt Cakes located in the Lynnwood Crossroads shopping center at 196th St and HWY 99 on Friday, February 24, 2023.
"I'm so excited to have them here," Lynnwood Mayor Christine Frizzell shared with the Lynnwood Times. "I can't tell you how many times I peeked in their window to see when they are going to open."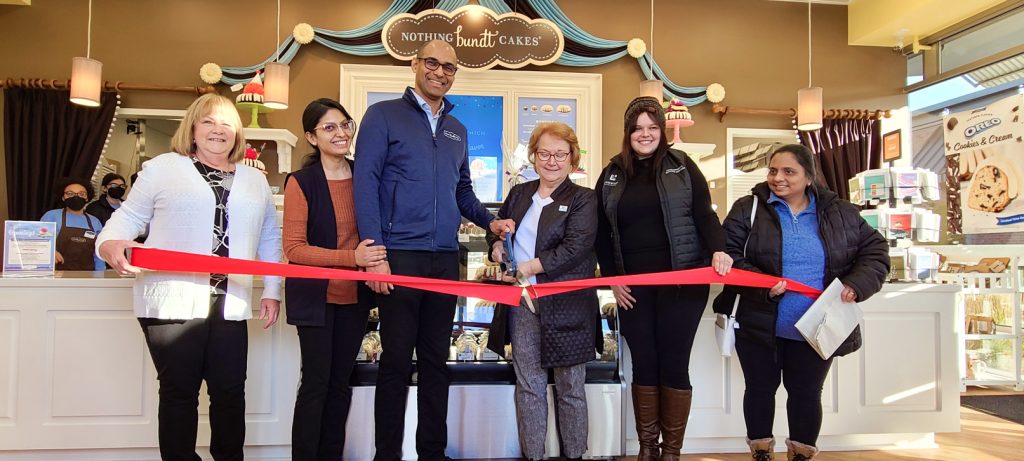 The small town feel and sense of community attracted Nothing Bundt Cakes to Lynnwood.
"Lynnwood was like one of those places that we didn't feel it was too crowded of a city…a smaller town feel to it where you are able to get to know other people," co-owner Rajendra "Raj" Suvarna said.
"We are a business-friendly city," Frizzell added. "I like to tell people that Lynnwood actually represents 5% of the population of Snohomish County, but we provide over 20% of the sales tax for Snohomish County. We love businesses big and small, and I have a special heart for small businesses."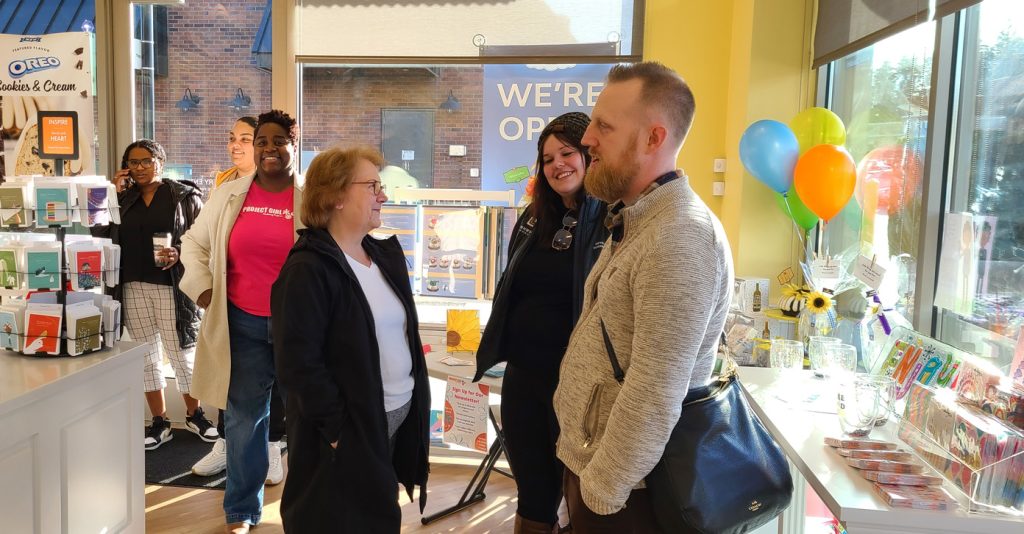 What made this grand opening unique is that Nothing Bundt Cakes donated 20 percent of Friday's proceeds to the Project Girl Mentoring Program, a local non-profit offering mentorship, counseling, and life-skill coaching for young women of color.
"We met Olympia and we saw her place, we saw the work she was doing… it was something that we felt close to in terms of the work that they were doing, mentoring youngsters," Raj a former doctor told the Lynnwood Times.
Olympia Edwards, Founder and CEO of Project Girl, shared that owners Raj's and Sushmitha "Sushmi" Chander's generous contribution and outreach is a testament to the meaning of "community."
"It means our community is supporting each other," Edwards said. "This event goes straight back to the employees that work for Project Girl and it goes back to their families."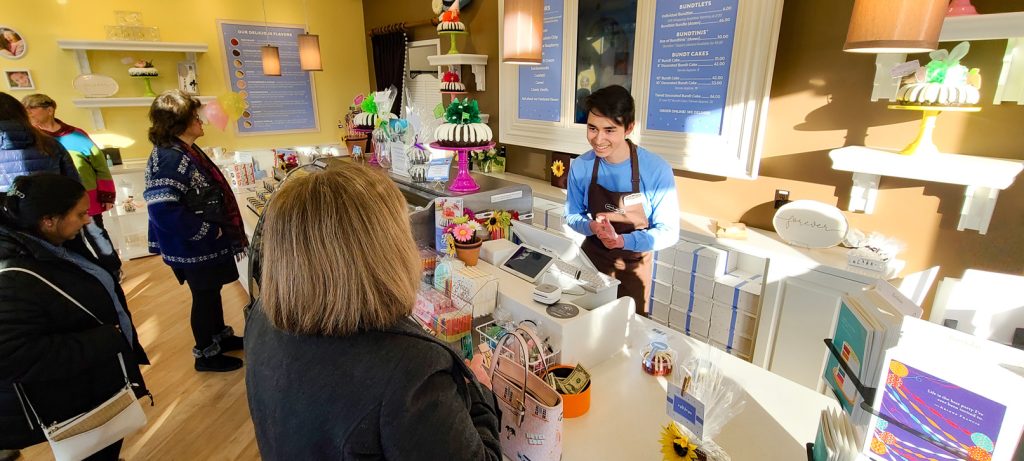 Linda Jones, President and CEO of the Lynnwood Chamber of Commerce, is not only very "excited" to have a Nothing Bundt Cakes in Lynnwood but is proud of their integration into the community to support other businesses.
"They have shown a huge commitment to the community from the very first time I heard they were moving in," Linda said. "They've become very involved with the Chamber of Commerce and…we're really excited to be able to support them on this wonderful day."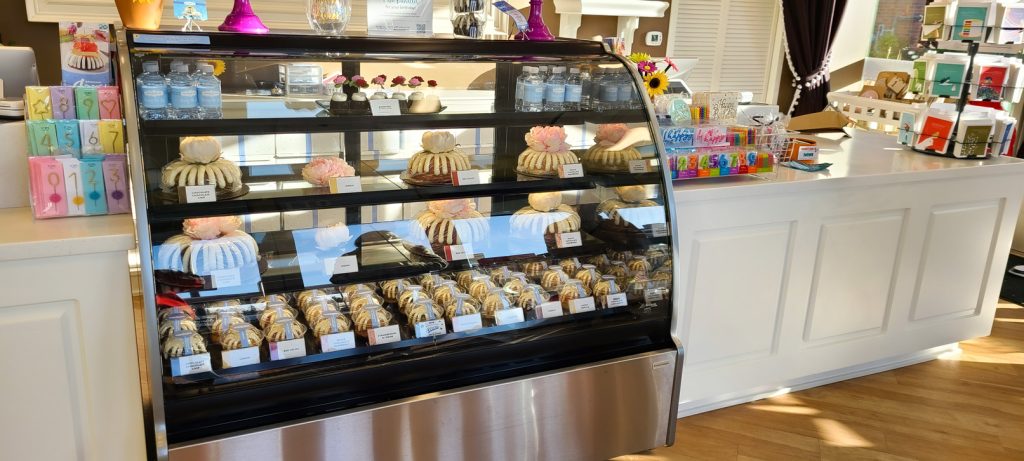 Mayor Frizzell told the Lynnwood Times that any gluten free cake is on the menu. Edwards on the other hand shared that lemon and red velvet cakes are her favorite.
"It's so yummy and they're so soft," Edwards said. "I'm trying so hard today not to eat a couple of them, but I'm definitely taking a 12-pack home today."
Raj and Sushmi were first introduced to Nothing Bundt Cakes as Las Vegas medical professionals in 2004. The bakery was next to the hospital and became a favorite spot. The two made the career change during COVID when they heard of a franchise opportunity in Snohomish County.
"It's one of those brands that actually connects to people you know," Raj said. "The way we market, we go door-to-door and meet people. It's just like an old-fashioned brand."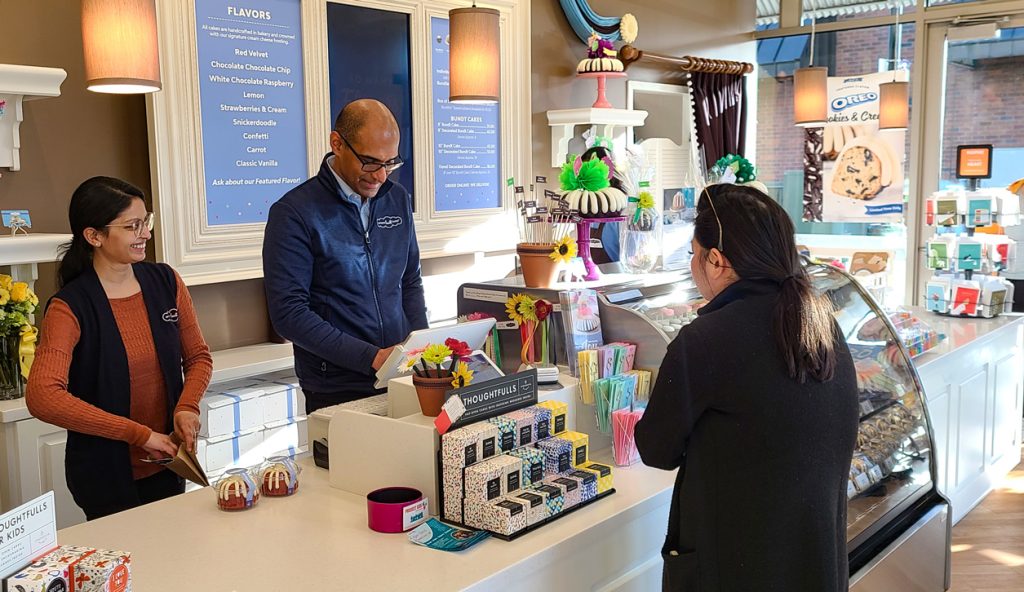 Nothing Bundt Cakes is located at 19620 Highway 99, Suite 110 and is open Monday through Saturday from 10 a.m. to 7 p.m. This is the 8th bakery in the Seattle-Tacoma area with the closest in nearby Mill Creek. The luscious cakes are baked in-house and are made with the finest ingredients, including real eggs, butter and cream cheese, in 40 unique designs and 10 delicious flavors.