Lynnwood community encouraged to send photos for new signal box
LYNNWOOD, Wash., April 19, 2023—The Lynnwood Arts Commission in partnership with the City's History & Heritage Board are calling on community members to send photos and/or stories for a traffic signal box wrap project to honor Lynnwood veterans.
This would be the twelfth art box in the city that tells stories about people and history. Only family friendly photos of uniformed veterans and active military members will be eligible for the Traffic Signal Box that is to be located at 196th Street and 40th Ave. The deadline to send photos is Sunday, April 30, 2023.
For any questions and to learn more visit https://www.lynnwoodwa.gov/Community/Play-Lynnwood/Arts-Culture-and-Heritage/NEWS
Other Signal Box Wraps around Lynnwood
Chilpancingo Friendship City
On October 5, 2021, a signal box art wrap was inaugurated at the city of Lynnwood at the Alderwood Mall Parkway and Alderwood Mall Boulevard. The inauguration is a collaboration between the City of Lynnwood and the Mexican city of Chilpancingo to strengthen the cities' cultural and economic relationship.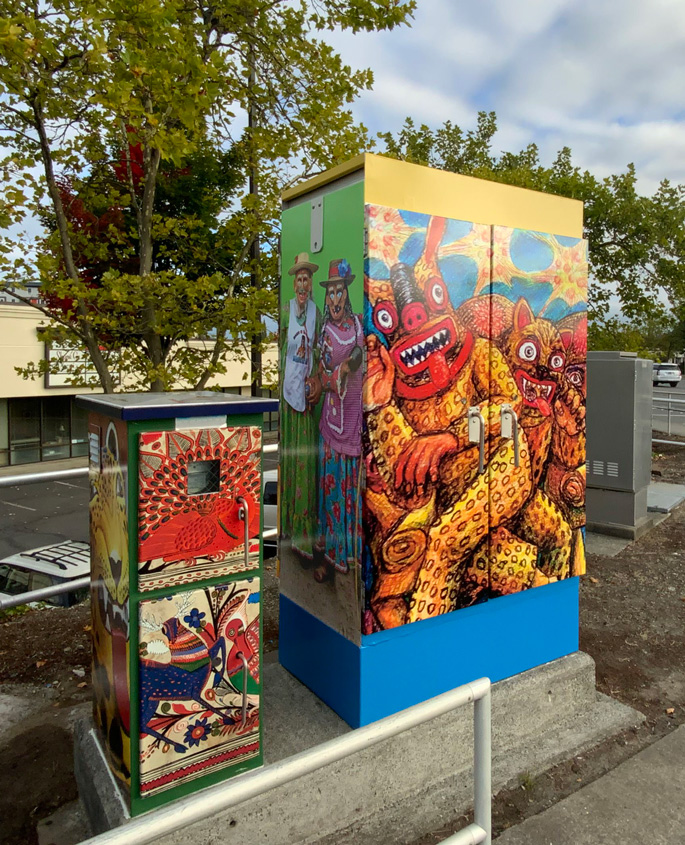 THANK YOU to Essential Workers
Location: 188th and 44th This design pays tribute to the thousands of essential workers in Lynnwood who have worked in the field during the coronavirus COVID-19 pandemic and restrictions starting in March 2020. Many essential workers are our BIPOC neighbors. They continue to contribute to our health and well-being. We thank them.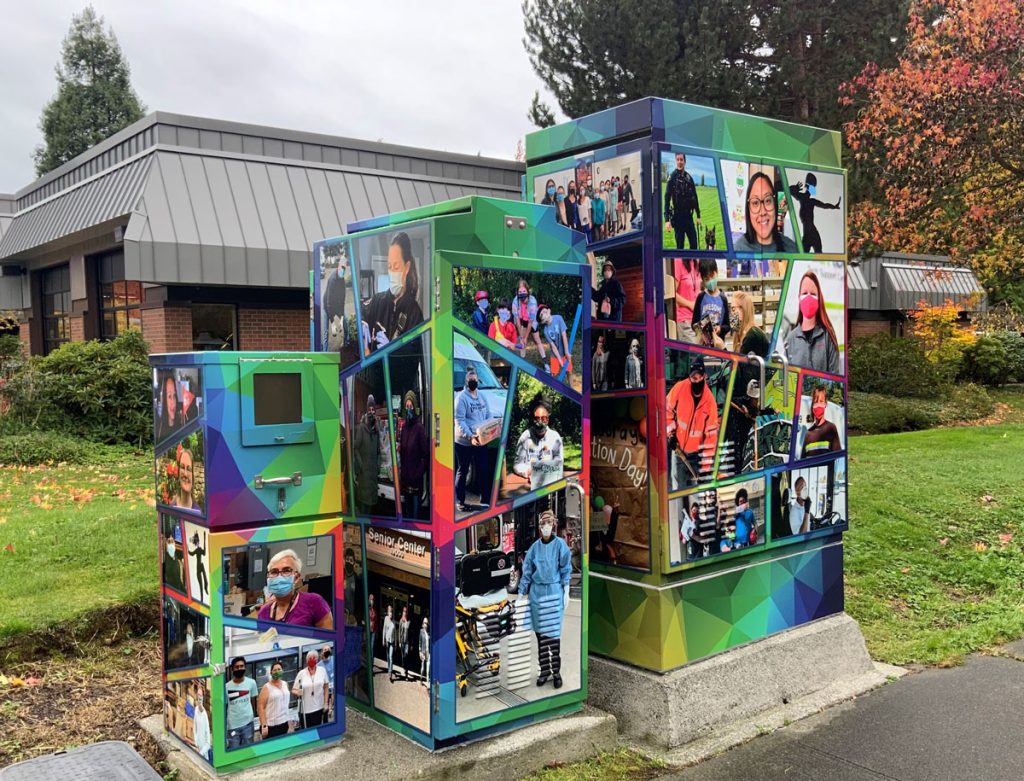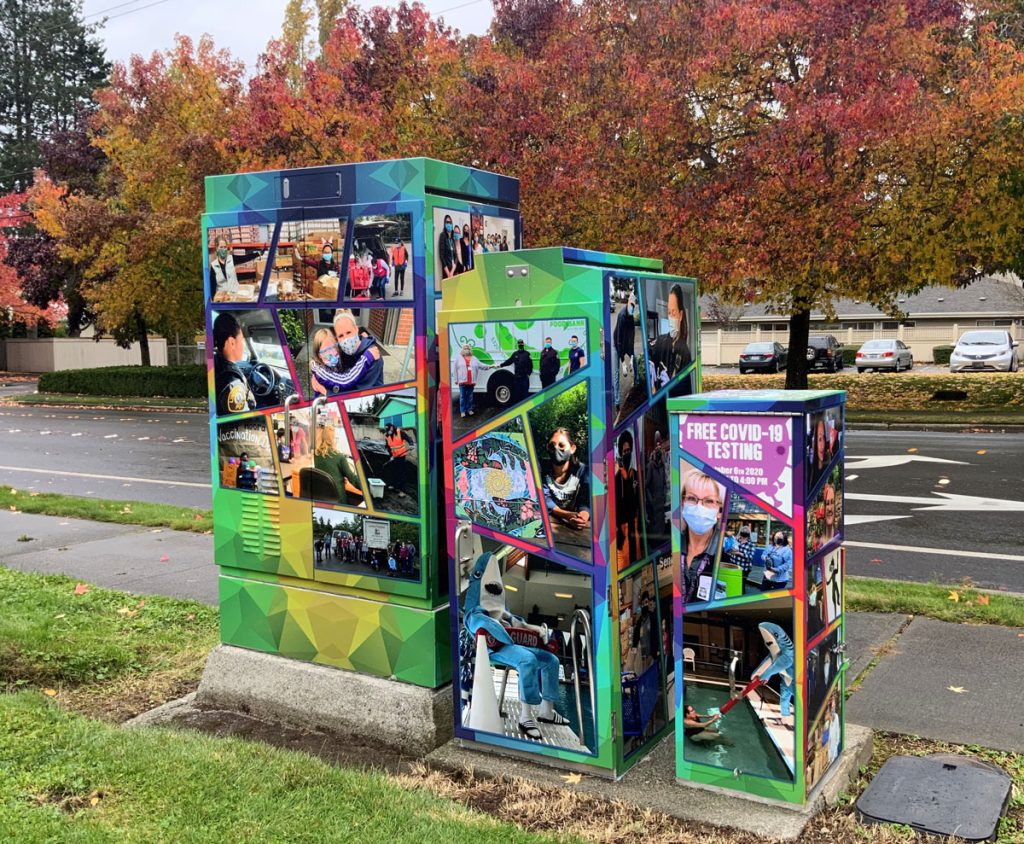 Big Hair and Blue Eye Shadow
Location: 188th and 33rd Let's poke a little fun at ourselves. This design celebrates a fun slice of Lynnwood's past in the 1980s and 90s. "Big Hair and Blue Eye Shadow" were immortalized in a skit about the Lynnwood Beauty Academy from the local KING-TV show Almost Live.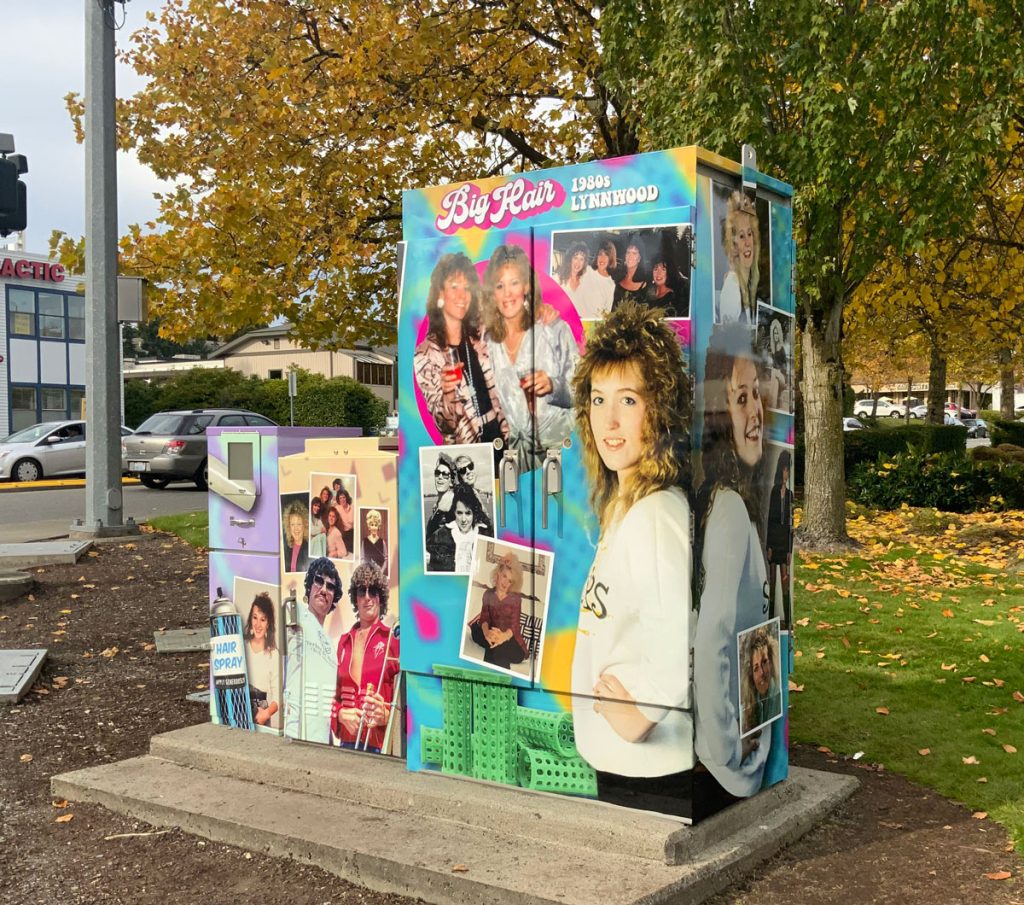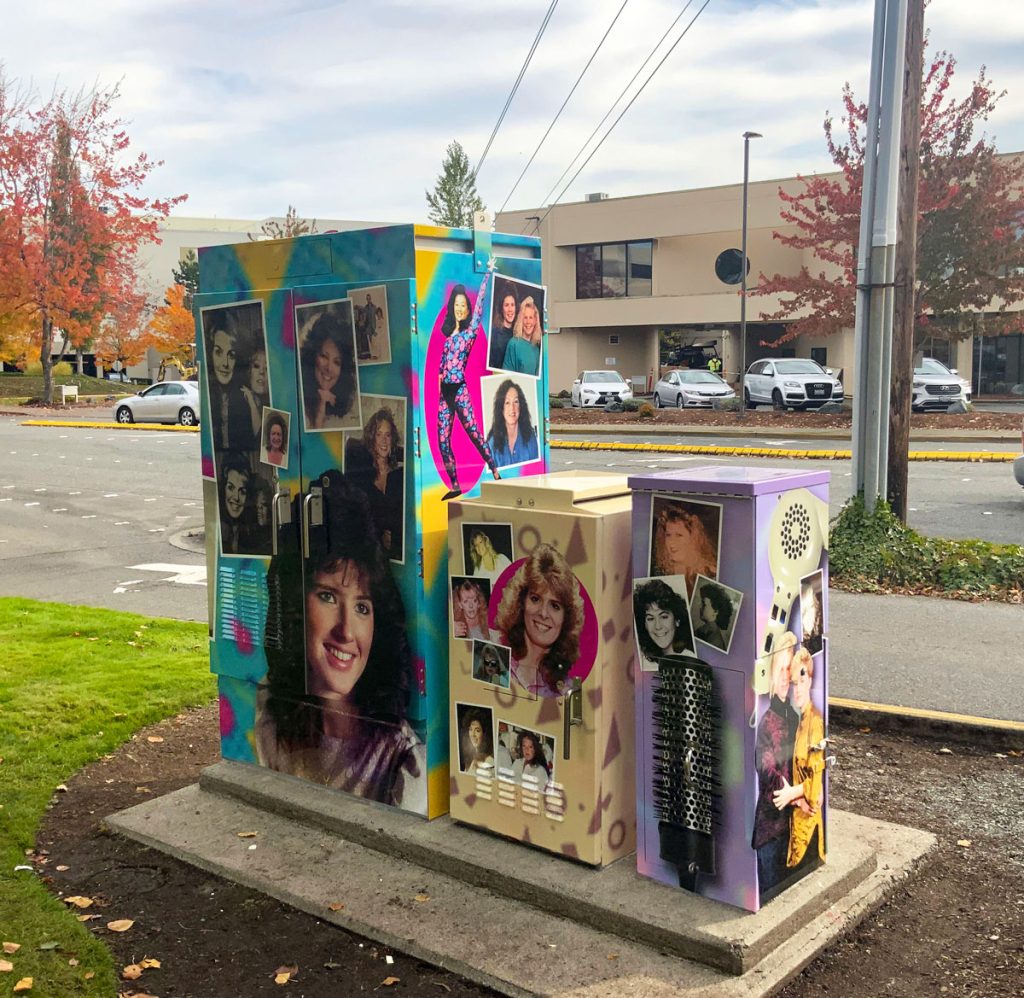 About the Arts Commission
Founded in 1987, the Lynnwood Arts Commission supports universal access to diverse arts to enrich the community's quality of life and economic vitality, according to its Mission Statement. The Arts Commission, like all other commissions in the city, is a group of volunteers, but Fred Wong, Community Programs Coordinator for the Parks, Recreation & Cultural Arts Department is a city employee that works with the Arts Commission.
Some past and present accomplishments of the commission include public art wraps on Traffic Signal Boxes, art galleries in City Hall and the Rec Center, EGGS-plore Lynnwood 2019, supporting events such as Shakespeare in the Park and the advocation for a public art ordinance that sets 1% of capital construction budget for public art.