Governor signs bill removing barriers to Medal of Valor recipients
OLYMPIA, Wash., April 21, 2023—Freshman Representative Sam Low (R-Lake Stevens) had his first bill signed into law by Governor Jay Inslee on Thursday, April 20, that makes it easier to honor Washington State Medal of Valor recipients who put their lives on the line to save another.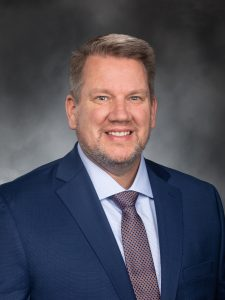 "Removing the barriers to when the award can be presented and who can present the award will give more flexibility to the process and help to make sure people are recognized for their heroic efforts," 39th Legislative District Representative Low told the Lynnwood Times.
The bill, HB-1031: Modifying medal of valor award presentation requirements, passed with overwhelming bi-partisan support by both chambers with a vote of 93 yeas, 0 nays in the House on January 6, 2023, and 43 yeas, 0 nays in the Senate on April 6.
"Congratulations on your first bill, we should see a big smile here," Governor Inslee told Low during Thursday's bill signing.
In 1986, Washington established a decoration of the State Medal of Merit recognizing any person of exceptionally meritorious conduct in performing outstanding services to the people and state of Washington. However, no similar state decoration existed to recognize a civilian who put their life at risk to save, or attempted to save, the life of another.
The Medal of Valor was established by an act of the Washington Legislature that passed in June of 2000, recognizing civilians who save or try to save another's life at the risk of serious injury or death to themselves. The bill, SSB-5408, was sponsored and introduced by former state senator Don Benton (R-Vancouver) in January of 1999.
In 2015, the Legislature updated the law to make groups eligible in order to award the Medal of Valor to the communities of Oso, Arlington, Darrington, and the Sauk-Suiattle Tribe for their heroic rescue efforts during the 2014 Oso Landslide, that claimed the lives of 43 people.
Rep. Low's bill would update RCW 1.60.030 by removing the requirement for the Washington State Medal of Valor to be presented during a Joint Session of the Legislature and also removing the restriction of the governor's authority to designate a presenter only when s/he is disabled or ill.
"People across the state do wonderful, great, and fantastic things," said Low. "But in rare instances there are people that go above and beyond at risk to their own lives to rescue the life of another. These people deserve to be recognized."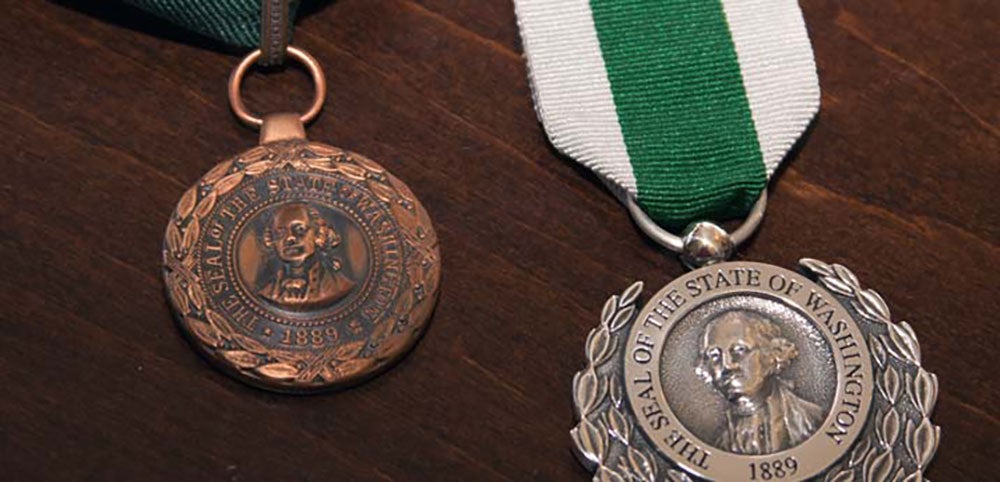 The Washington State Medal of Valor has only been awarded 12 times since its creation — most recently in 2015. Previous award recipients are:
Jim Swett, Skagit County
Greg Meinhold, Snohomish County
Travis Jackson, Clark County
Dennis Kinsey, Clark County
Timothy Bourasaw, Snohomish County
Rick Bowers, Snohomish County
Edward Marsette, King County
Alana Schutt, Snohomish County
Community of Arlington
Community of Darrington
Community of Oso
The Sauk-Suiattle Tribe
The Office of the Secretary of State is currently accepting nominations for Washington State Medal of Valor. The deadline for nominations is September 15, 2023.
Recipients are chosen by the State Medal of Valor Committee that include the governor, president of the state Senate (lieutenant governor), speaker of the state House of Representatives, and chief justice of the state Supreme Court. The secretary of state serves as a nonvoting ex-officio member and secretary of the committees. Recipients will be awarded their medals during a special presentation ceremony.
---
FEATURED PHOTO SOURCE: Snapshot from bill signing on Thursday, April 20, 2023 by www.TVW.org.