Everett Transit receives national award for climate action initiative
EVERETT, Wash., April 28, 2023 — Everett Transit received the Champion of the Challenge Award from the U.S. Department of Transportation's Federal Transit Authority for the agency's Zero Emission Fleet Transition plan. This plan aims to electrify Everett Transit's entire fixed-route fleet by 2028 as part of the City of Everett's work to fight climate change. 
"I'm so proud of Everett Transit's commitment to go electric and I'm glad to see them receiving this national recognition," said Cassie Franklin, mayor of the City of Everett. "Everett Transit is leading the way toward more sustainable public transportation and a greener future for our community."
The Federal Transit Authority launched the Climate Challenge in 2021 to advance President Biden's greenhouse gas reduction goals. They called upon transit agencies to develop strategies to make their operations more sustainable, including converting to electric buses, making improvements to their facilities and transitioning to renewable energy sources.
"Transit agencies across the country are greening their fleets, hardening critical infrastructure, and transitioning their workforces to reduce the disproportionate impacts of a warming climate on their communities," said FTA Administrator Nuria Fernandez. "I congratulate and thank Everett Transit for its ambitious electrification plan and their work to decrease carbon emissions in Washington."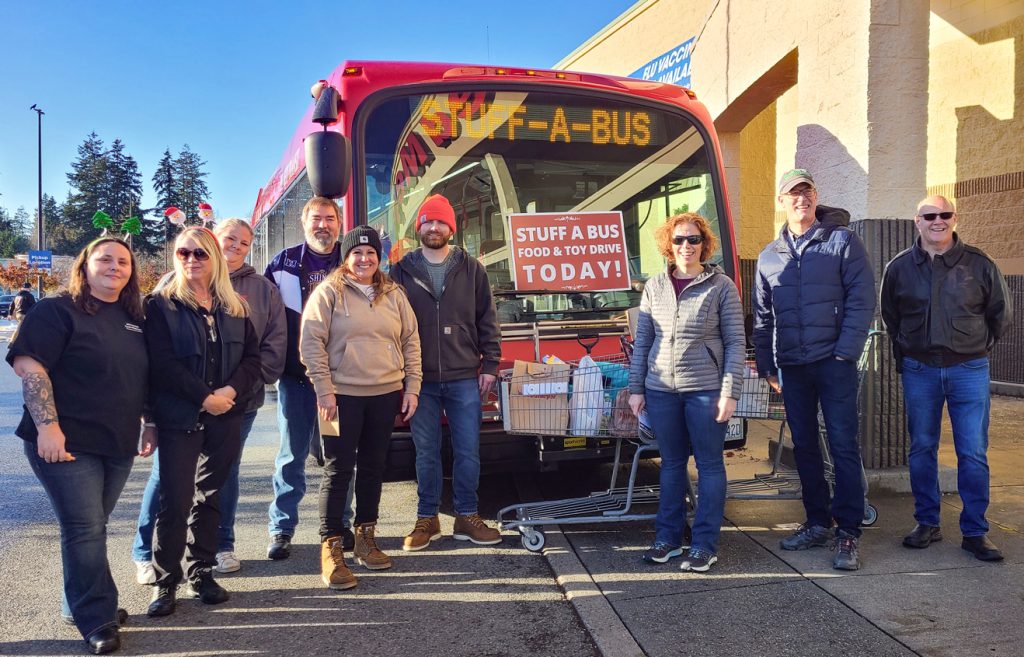 Everett Transit began its transition to an all-electric fleet with the award of four Proterra battery electric buses in 2016. Since then, the fleet has grown to 19 electric buses which have reduced a total of 2,295,000 pounds of CO2 emissions as of mid-2022. As Everett Transit's service area overlaps with an area that is disproportionately impacted by diesel pollution, the resulting improvement in air quality is particularly notable.
"We are pleased that Everett's efforts to improve our climate and customer experience through fleet electrification have been recognized on a national level and are honored to share these awards with such esteemed colleagues," said Tom Hingson, director of Everett Transit. "Everett Transit is well on its way to being fully electric by 2028."
The agency's interim Zero Emissions Fleet Transition plan will help set their course to transition to electric buses, including other key considerations like funding, facilities needs and workforce. A final plan will be developed by July 1, 2023.
For more information on the City of Everett's climate action work, please check out Mayor Franklin's recent Sustainability and Climate Action directive or the City of Everett's Climate Action plan.
To view the U.S. Department of Transportation's Federal Transit Authority's news release, please visit their website.
---
SOURCE: City of Everett