National Day of Prayer coming back to Lynnwood on May 4
LYNNWOOD, Wash., April 29, 2023—After several years of absence, National Day of Prayer will be brought back to Lynnwood on Thursday, May 4, 2023.  It will be held in front of the new Gold Star Family Memorial Monument at Veterans Park near the Lynnwood Library.  Gathering will start at 5:45 p.m. while the program will begin at 6:00 p.m. and last about 40 minutes.  There will be several speakers with short messages and prayers.  This event is non-denominational and everyone is welcome to attend.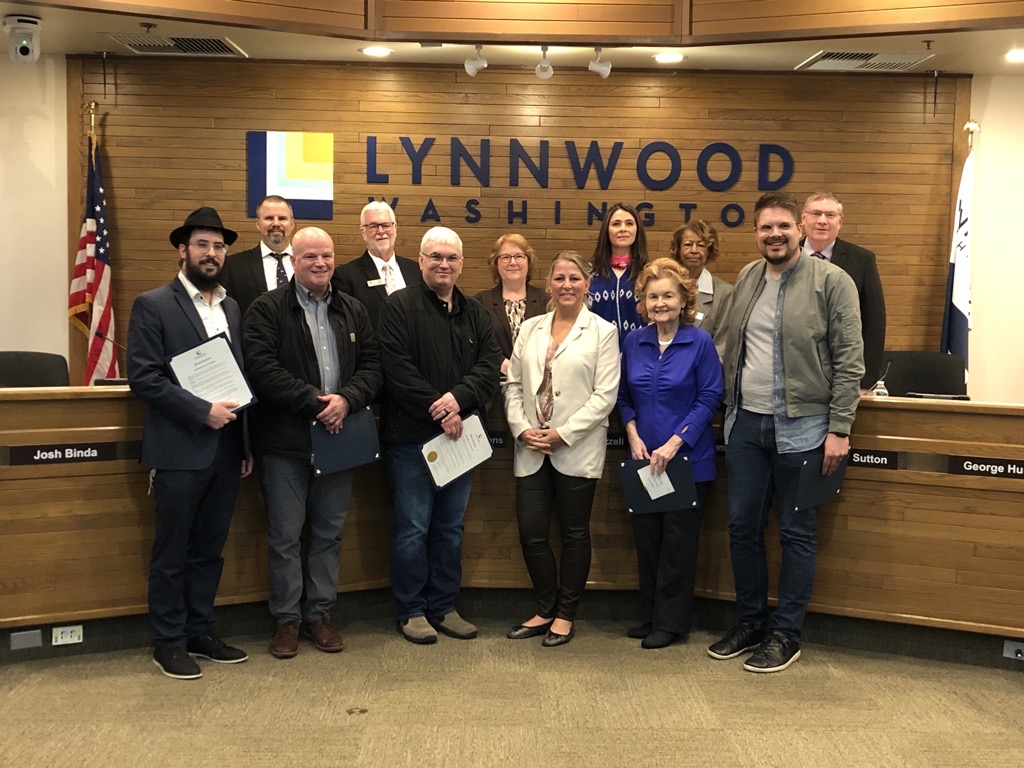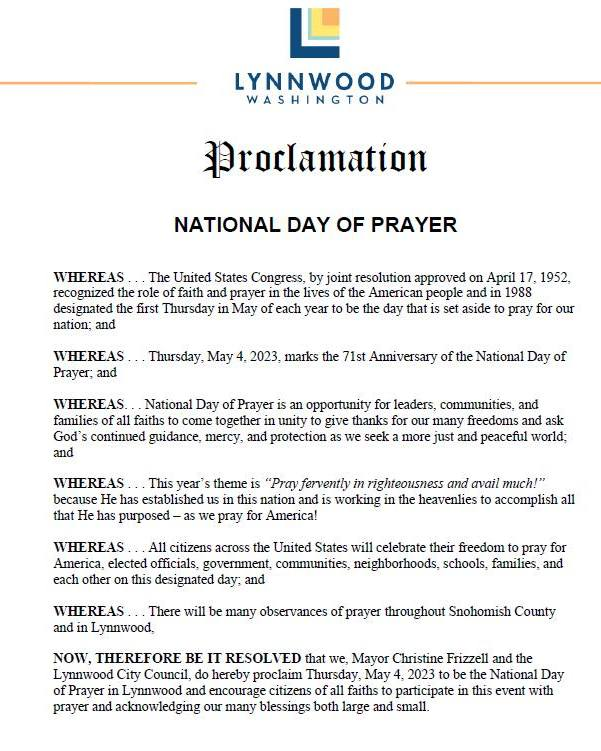 HISTORY OF NATIONAL DAY OF PRAYER
The National Day of Prayer that we know today was a co-founded effort between the United States Congress and President Harry S. Truman in 1952. The holiday was signed into law and every president since has signed a proclamation that encourages Americans to pray on and celebrate this day. The national holiday has always been the first Thursday of May every year since it was founded.
National Day of Prayer is an effort to ask Americans "to turn to God in prayer and meditation." This event can be celebrated by all cultures, beliefs, and religions. As America grew to become a multicultural nation, it is widely celebrated by more than just those in the Christian community.