Everett's Julio Cortes: An emerging leader and role model in Snohomish County
EVERETT, Wash., May 19, 2023—Representative Julio Cortes (D-Everett) of the 38th Legislative District (LD) started his first term in the house back in January, but the freshman representative has had a busy legislative session. Cortes was the primary sponsor on seven bills, with three of them being signed into law this year.
"I'm thankful for the opportunity to represent the 38th LD and proud of the bills I was able to pass this session," Cortes told the Lynnwood Times. "I can narrow it down to three specific laws I am particularly proud of. First is HB 1406, which ensures homeless youth are able to stay at an emergency shelter when their parents cannot be found or don't provide permission to stay at the shelter but also don't let them return home, putting them in a dangerous and vulnerable position in the streets."
HB 1406 passed through the house and the senate unanimously and was influenced by Cortes's previous work with homeless youth and their families.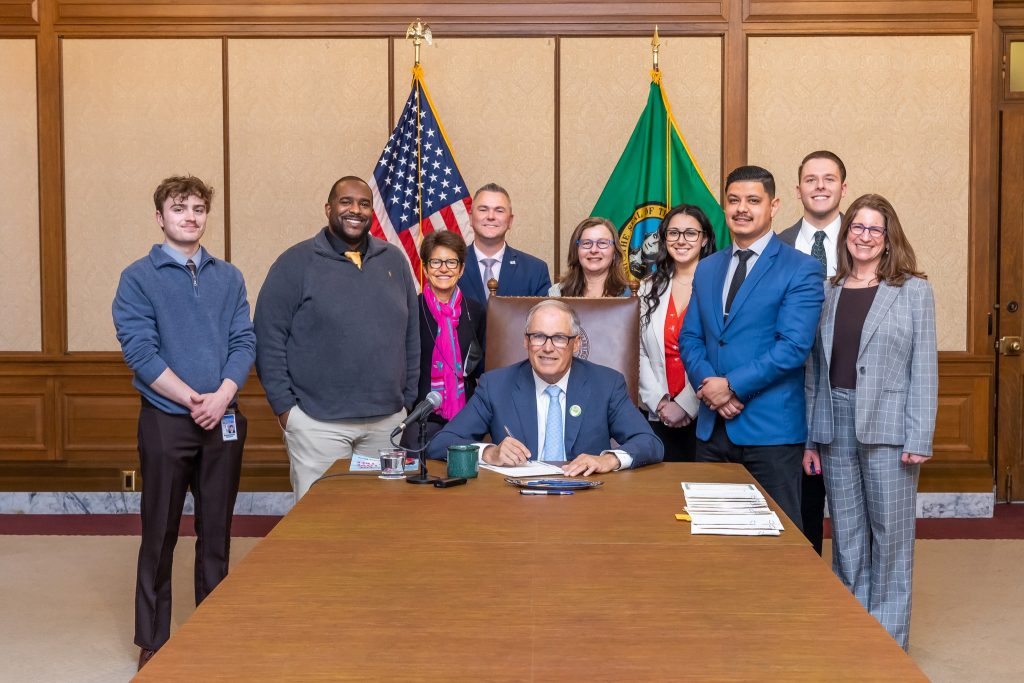 "Next is HB 1481, [which] supports our Tribal Law Enforcement Officers by giving our Tribal partners the opportunity to offer the LEOFF plan 2 retirement options to those officers, thus ensuring they have a strong retirement future," Cortes said.
HB 1481 also passed unanimously in both the house and the senate, but also had a republican co-sponsor, Representative Cyndy Jacobsen (R-Puyallup) of the 25th Legislative District.
"Finally, HB 1326, which will allow municipalities to waive utility connection charges for non-profits building affordable housing in the state, making it easier and cheaper for these non-profits to offer affordable housing to the communities they serve," Cortes said. "This legislation goes into effect July 23, 2023."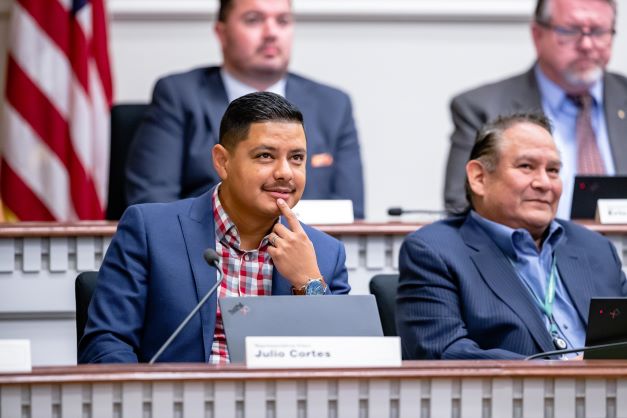 Unlike the other two bills Cortes mentioned, HB 1326 did have some opposition, but passed with bipartisan support.
Cortes co-sponsored 64 bills this year and helped "secure funds for improvements to the Port of Everett, a major road project for Tulalip and Marysville, and the new Compass Health behavioral health facility."
"There were a lot of great successes this legislative session," Cortes said. "As an immigrant to the U.S., I am proud to be part of the first ever Washington state Legislative Latino Democratic Caucus to exist in the legislature. Representation is important for our communities and being able to bring my perspective, lived and professional experience to the capitol is a great honor for me."
Cortes, who is also a member of the Members of Color Caucus, also wants to improve accessibility to the legislative process for all, but particularly those who don't speak English.
"Another major goal of mine is: while I'm in the legislature I want to make the legislature more accessible and transparent to non-English speakers as well as the general public," Cortes told the Lynnwood Times. "I want to make it easier for our communities to understand the work we do, how we do it, and why we do it. I am currently working with my amazing communications team to translate my official website and hopefully soon, additional public facing websites that are used to inform the public about the work we do in Olympia as your elected representatives."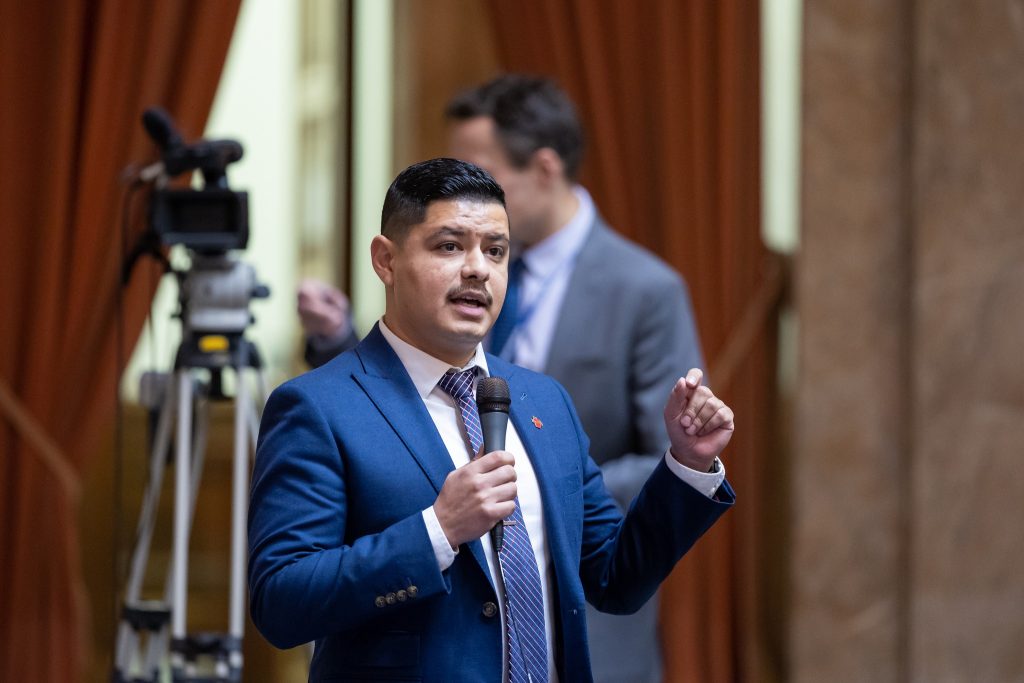 With the house in interim, Cortes is making plans for the next legislative session. Homelessness is a major focus, stemming from his work at Oasis Teen Shelter and Cocoon House. Cortes wrote on his campaign website that his experience there "opened my eyes to the realities of poverty that many people in our community face every day and inspired me to make public service the focus of my career."
"My primary focus during the interim is to develop policies that I'd like to introduce in the 2024 legislative session," Cortes said. "I plan on continuing my focus on the root causes of homelessness. This is a complicated issue. I hope to focus on the causes to ensure we get to a place where we are seeing a difference in our communities and we are able to break the cycle of homelessness for our neighbors."
The success of small businesses is another goal of Cortes.
"I also plan to support small businesses and strategic investments to ensure our small and medium business communities are receiving similar support to our larger businesses. This is particularly important to me as someone who works in the economic development field at the municipal level."
But not all of his interim plans are work-related.
"I look forward to spending more time with my family and getting back to playing soccer — which I very much enjoy," Cortes said. "I plan on attending the many events coming to downtown Everett this summer, such as the Fisherman's Village Music Festival, Sorticulture, and Fresh Paint. I am also excited to participate in the Everett 3 on 3 basketball tournament in July!"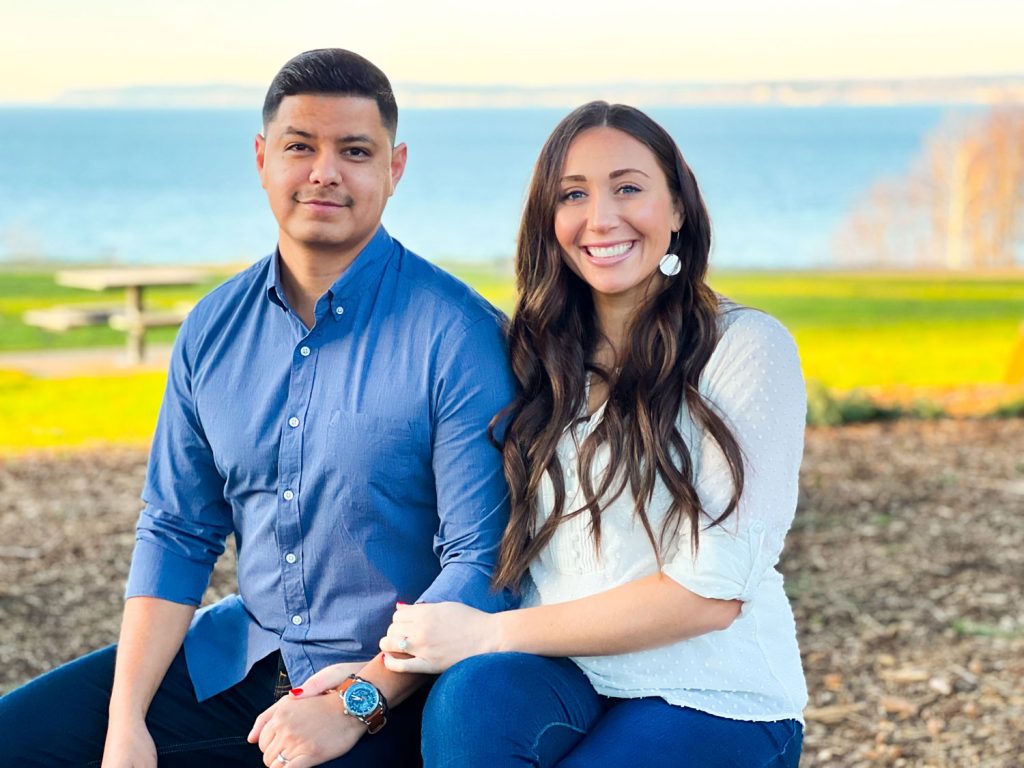 The Cortes Family includes his wife Lindsay, their two dogs Dublin and Dottie, and four chickens.
"I have a boxer lab (Dublin) and a chihuahua (Dottie)," Cortes told the Lynnwood Times. "My first dog (Scarface) just passed away at the age of 14, he was a great pup! We do also have four chickens and they really came in handy when the egg prices went up. Our chickens lay about 15 eggs each week!"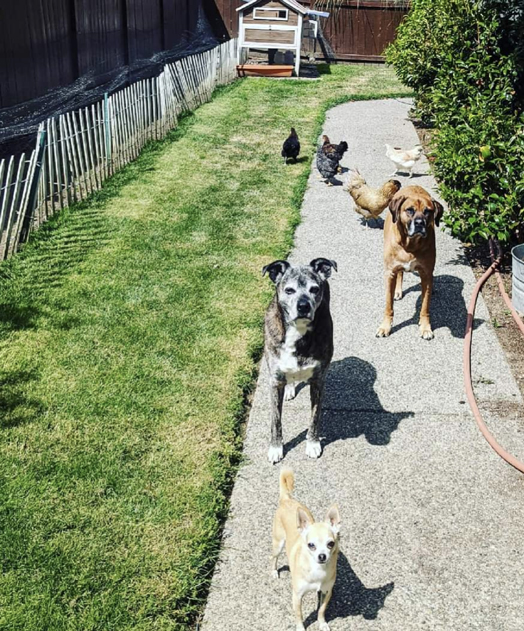 Cortes shared with the Lynnwood Times that he wants to thank constituents who reached out to him and his team to convey their day-to-day issues and their thoughts on legislation.
"I want to thank the organizations and individuals who took the time to contact me during the legislative session to share their stories, experiences, and viewpoints — on all sides," Cortes said. "Their passion for the bills we passed into law this session were invaluable to my work. I appreciated hearing differentiating viewpoints from my own. I believe that helps me make the best, most informed decisions possible for my district as well as our state."