Port of Everett turns 105, and looks forward to the next 100 years
EVERETT, Wash., July 13, 2023—The Port of Everett was formed on July 13, 1918, by a landslide vote of the citizens of Everett. Since then, the waterfront has evolved from a once-booming mill town and industrial haven to a thriving and recreational waterfront.
To celebrate the Port's 105th birthday, it is kicking off its annual Music at the Marina waterfront concert series with Hillstomp, a punk blues duo consisting of Henry Hill Kammerer and John "Lord Buckets" Johnson from Portland, Oregon. Music At The Marina is Thursdays from 5-9 p.m. July 13 to August 31 at the Port of Everett's Port Gardner Landing.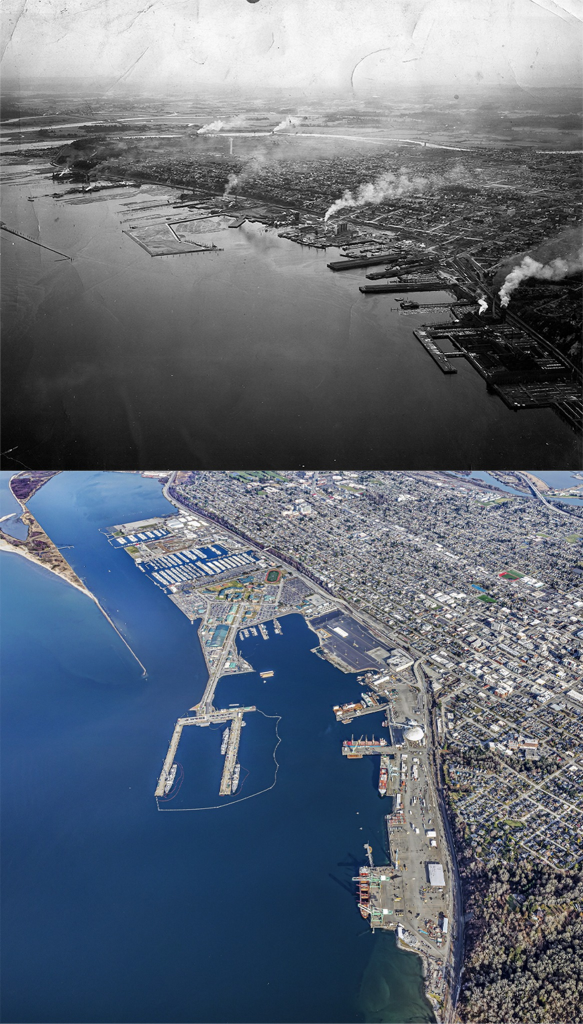 Port of Everett CEO, Lisa Lefeber, delivered her "Port Report" from the Everett Waterfront's newest business, The Muse Whiskey & Coffee, on Tuesday, July 11. An official ribbon cutting ceremony commemorating the opening of the speakeasy-inspired whiskey bar took place the following day.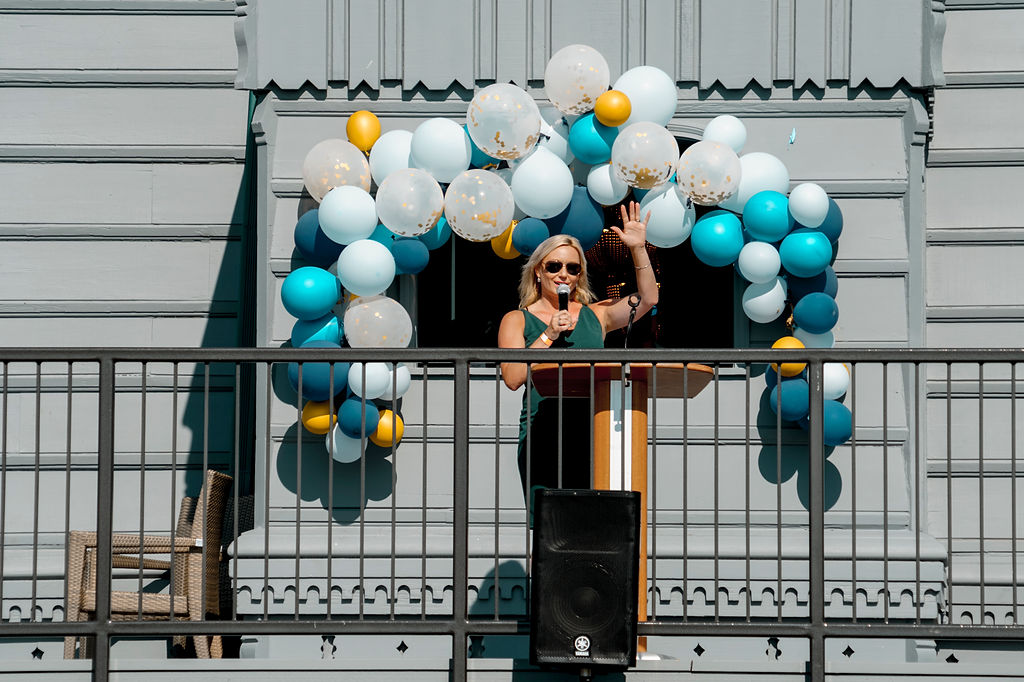 The Muse Whiskey and Coffee, located within Everett's historic Weyerhaeuser Building at 615 Millwright Loop, is the latest addition to the Port's Waterfront Place vision – a new 1.5 million square foot mixed use development located on 65 acres at the waterfront in Everett. It offers a unique and upscale experience with a carefully curated selection of craft cocktails, small bites, and high-quality coffees and teas.
Just as unique, but separate to its menu and decor, is the building The Muse Whiskey & Coffee finds itself. A historic icon to the Everett Waterfront, the Weyerhaeuser Building is an ornate gothic structure erected in 1923 that has been beatifically renovated to actualize the vision of both The Muse Coffee & Whiskey's business model and the Port of Everett's waterfront redevelopment plan.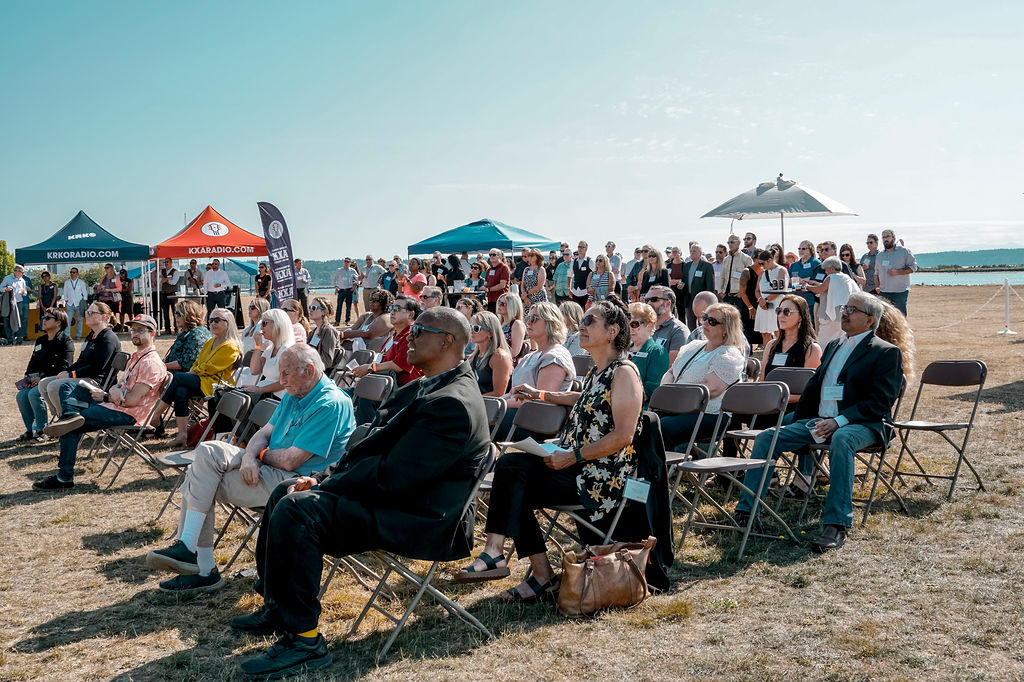 The Weyerhaeuser Company, which was Everett's largest employer for decades, commissioned architect Carl Gould to design the 6,000 square foot, one-and-a-half story building to showcase local wood species such as fir, cedar, and hemlock. Originally located at Weyerhaeuser's Mill, about one mile away from its location today, it was relocated to a different mill on the Snohomish River when that mill was converted to milling pulp. It sat on the Snohomish River until the structure was donated to the Port of Everett in 1983. The Weyerhaeuser Building was listed on the National Register of Historic Places in 1986.
Jack Ng, Co-Owner of the Muse Whiskey & Coffee, did his best to preserve the history of the building with museum-like plaques hung on the walls and decor that transports patrons to the 1920's. The effort wasn't without its hiccups, however. While renovating some of the safes still had intact booby traps, for example, spraying tear gas at one of its installers.
"We are really honored for the Port, the Commissioner, and Lisa who trusted us, and believed in us, and believed in our vision to make this dream come true," said Ng.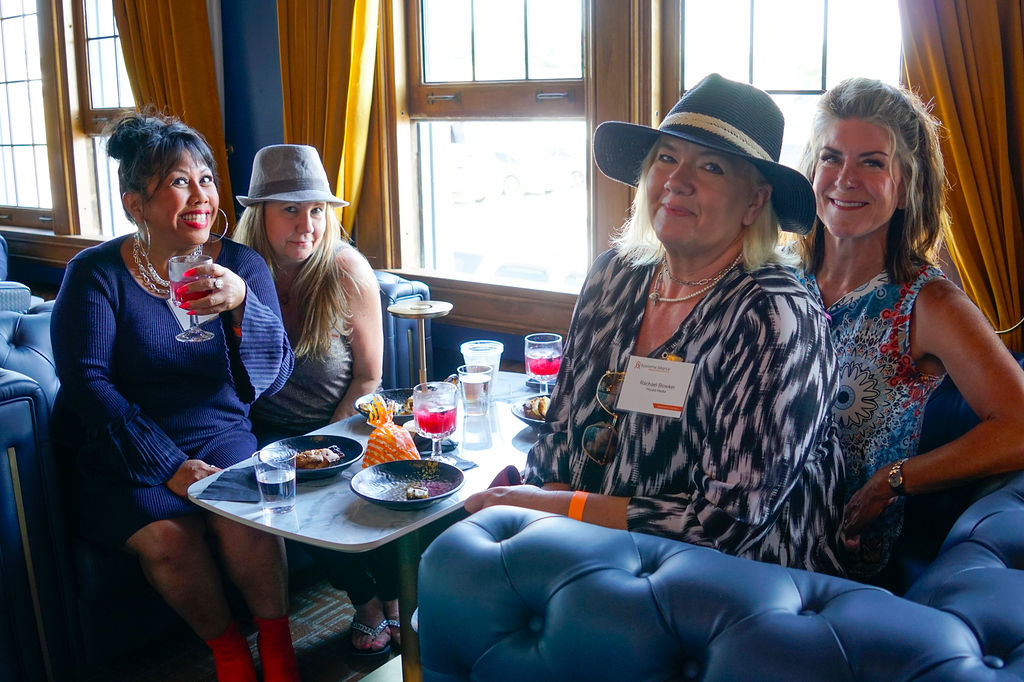 A day before the Muse Coffee & Whiskey officially opened, hundreds gathered in front of its historic building, which overlooks Port Gardner and nearby Jetty Island, mingling, sipping cocktails, and enjoying the music of local stations KXA Classic Country and KRKO before Garry Clark, President and CEO of Economic Alliance Snohomish County, took to the balcony to share some words.
Clark noted the Port of Everett contributes to the economic growth and well-being of Snohomish County and Washington State, citing the findings of a 2019 Martin Associates economic impact report. That study showed, that in 2019, the Port supported 39,225 total direct, induced and indirect jobs, created a total of $4.7 billion of total wages, salaries, and local consumption expenditures, local businesses received $4.9 billion in revenue from Port activity, a total of $659 million of local purchases were made due to Port activity, and Port of Everett cargo, marina, and tenant activity supported $433.4 million of state and local tax revenue.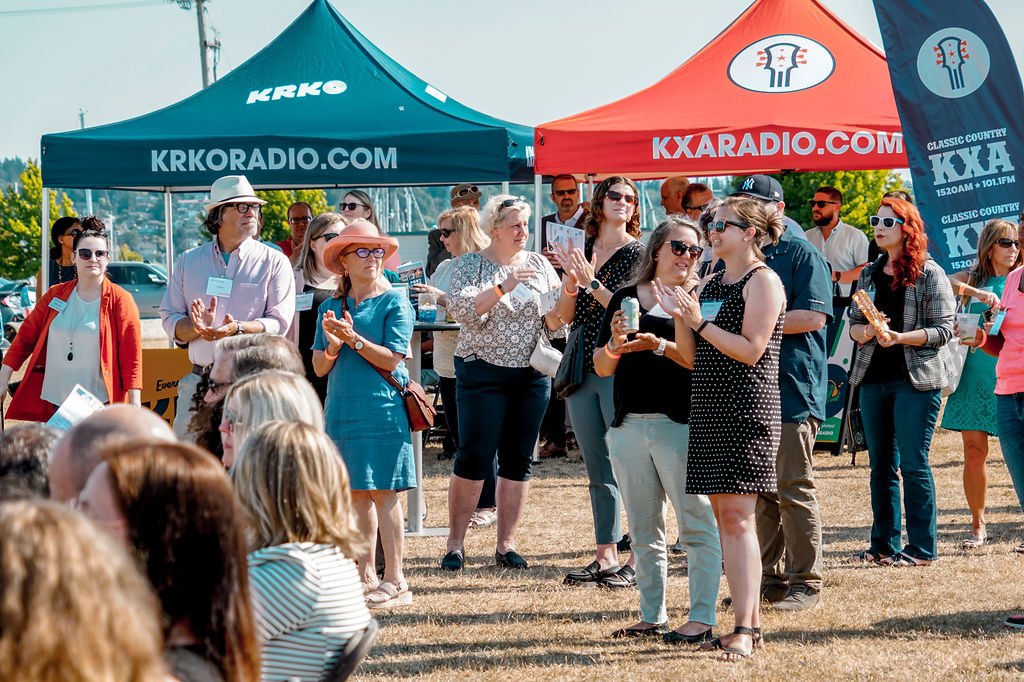 Glen Bachman, Port Commission President, followed Clark to briefly share some opening remarks.
"We are proud of the stride the Port has made, especially in creating jobs, supporting maritime workforce, focusing on environmental protections, and engaging with community outreach," said Bachman. "The Port of Everett has been awarded winners from a statewide association, which is made up of 73 Port members in the state of Washington. They've also been award winners of another association which is the entire hemisphere of the Americas. These awards cover anything from information gathering, engineering, innovative environmental ideas, and overall management – so we really are top shelf, we're a big deal in the association."
Lisa Lefeber, Port of Everett CEO, then took the stage to deliver her report. She mentioned supply chain shortages are returning to normal in the shipping industry, and the port's business will begin to pick up as the economy shifts into infrastructure projects, upgrading equipment, and electrifying cars.
"The only success we have is in our flexible infrastructure, whether it's our working waterfront, to our recreational waterfront, to our industrial, environmental projects, we try to build projects that reflect the goals and visions of the community but also reflect the economy we operate in, which as you know is constantly changing," said Lefeber.
The Port has invested over $150 million in its seaport modernization and, with that, the new Norton Terminal earned the Job Creator of the Year Award through the Washington Public Ports Association. The 40-acre, $40 million, Norton Terminal is now open and accepting containerized and project cargo, representing the first all new cargo terminal to open on the U.S. West Coast in more than a decade.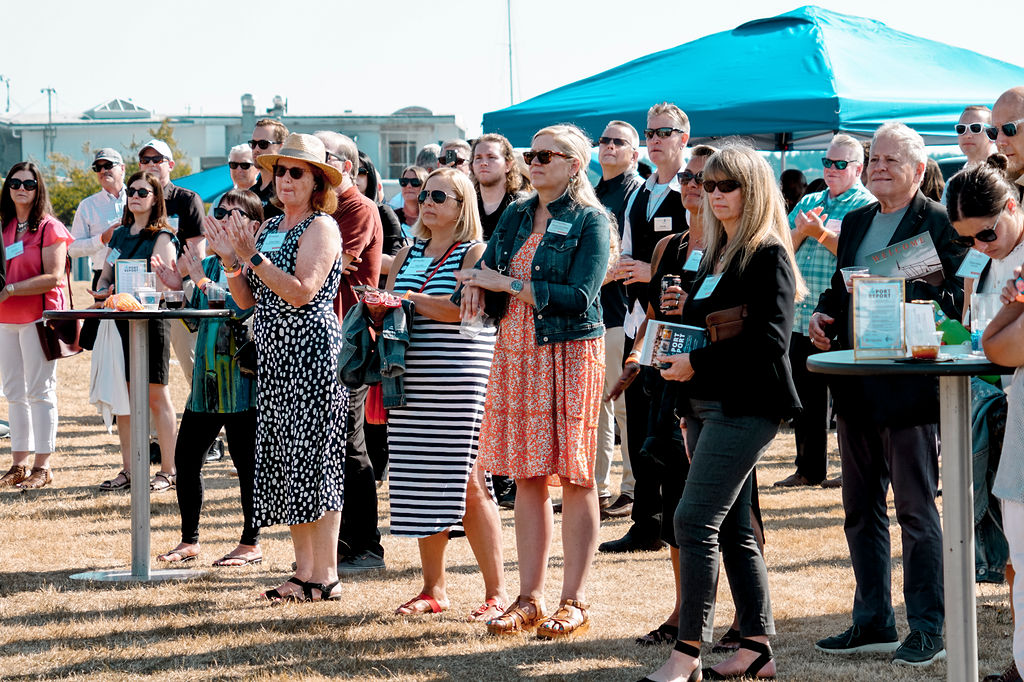 A big focus of the Port, Lefeber added, is to be great environmental stewards by "greening" its supply chain. Every one of the Port's big infrastructure projects has incorporated some green features whether it's electrical power, tug plugs, and receiving a $5 million electrification grant, with the help of Representative Julio Cortez (D-Everett), to electrify Pier 3, among other improvements, so the Port's shipyard can support U.S. military vessels and stop using diesel generators.
Five restaurants are opening, or have already opened, at the Port with three other businesses and more to come. Sound to Summit Brewing and Woods Coffee opened in May and June, respectively, and Fisherman Jacks and South Fork Bakery are expected to open sometime in August. Rustic Cork Wine Bar, Lazy Boy Brewing, Menchie's Frozen Yogurt, Anisoptera Spa, and a fish market are also expected to break ground later this year or early 2024 along with two wineries.
On August 2 the Port will be opening its new Millwright Loop Road which will lead straight to Muse Whiskey and Coffee, and through a partnership with LPC West, the Port will also be breaking ground on up to 300 new housing units and 8,000 more square feet of retail, sometime in May.
As far as events, the Port's summer concert series begins this Thursday, a fishing tournament kicks off on July 15, music at the marina continues through August 24, Sail Cinema movies run through August 25, Everett's 30th anniversary Coho Derby starts on September 23, Lunch and Launch takes place every Saturday from June through August, and Sip on the Sound runs from August 18 to 19.
On July 11, the Port Commission awarded a nearly $8 million contract to American Construction to build a brand-new fuel dock which will provide fuel for the city of Everett's, and Snohomish County Sheriff's Office's, Police and Fire boats, as well as fuel for the U.S. Coast Guard and the U.S. Navy.
After Lefeber's report, guests were free to explore the Weyerhaeuser Building and enjoy the wares of the Muse Whiskey and Coffee to conclude the evening.