County officials attend National Association of Counties conference in Texas
AUSTIN, TX, August 27, 2023—Snohomish County Treasurer Brian Sullivan attended the National Association of Counties (NACo) annual conference and exposition in Austin, Texas on July 21 through July 24. Also attending the conference were County Councilman Sam Low and Stephanie Wright, Executive Policy Director for Snohomish County.
"You'd be surprised what you learn from these things," Sullivan told the Lynnwood Times.
Founded in 1935, the National Association of Counties provides the platform for county officials across the county to discuss, share, and learn the tools needed to have direct influence over federal policy. The Annual Conference and Expo is the largest meeting of county elected and appointed officials from across the country.
During the 2023 NACo Annual Conference, we had the opportunity to highlight everything counties, parishes and boroughs were able to accomplish together through NACo. Our collective voice has never been stronger. #NACoAnn pic.twitter.com/DyVSbugzJ8

— NACo (@NACoTweets) July 25, 2023
At the conference, each morning started with different breakouts. The National Association of County Treasurers and Finance Officers "piggybacks with NACo", Sullivan said, so he spent a good portion of his time meeting with Treasurers from around the country.
The first day ran from 9 a.m. until 4 p.m. strictly with the Finance and Pensions Committee. The following day was dedicated to the Large Urban County Caucus (LUCC).
Featured speakers at the conference included: United States Senator John Cornyn (R-Texas), Physician and author Dr. Drew Pinsky, award-winning journalist Joan Lunden, and President of the Bill and Melinda Gates Foundation Allan C. Golston.
NACo President Denise Winfrey kicks off the opening general session at #NACoAnn, highlighting her presidential theme, Counties RISE, which is elevating the #county role in promoting Resiliency, Inclusion, Solvency and Empowerment. Learn more: https://t.co/9wnmzIMP5s pic.twitter.com/71VMLwOxuk

— NACo (@NACoTweets) July 22, 2023
Throughout the four-day event executives from across the nation networked and attended various panels on topics like Economic Development on the Border, International Economic Development, the power of visualizing data for policy change, local government and global business.
Brian Sullivan, a political power-player in Washington politics over the last 38 years—serving as former Mukilteo City Councilman and Mayor, 21st District State Representative, and County Councilman—has been an active NACo member for 15 years. He also serves as Vice Chair for the Tribal Affairs Subcommittee and is an Executive Board member for LUCC representing 150 of the more than 3,000 counties nationwide.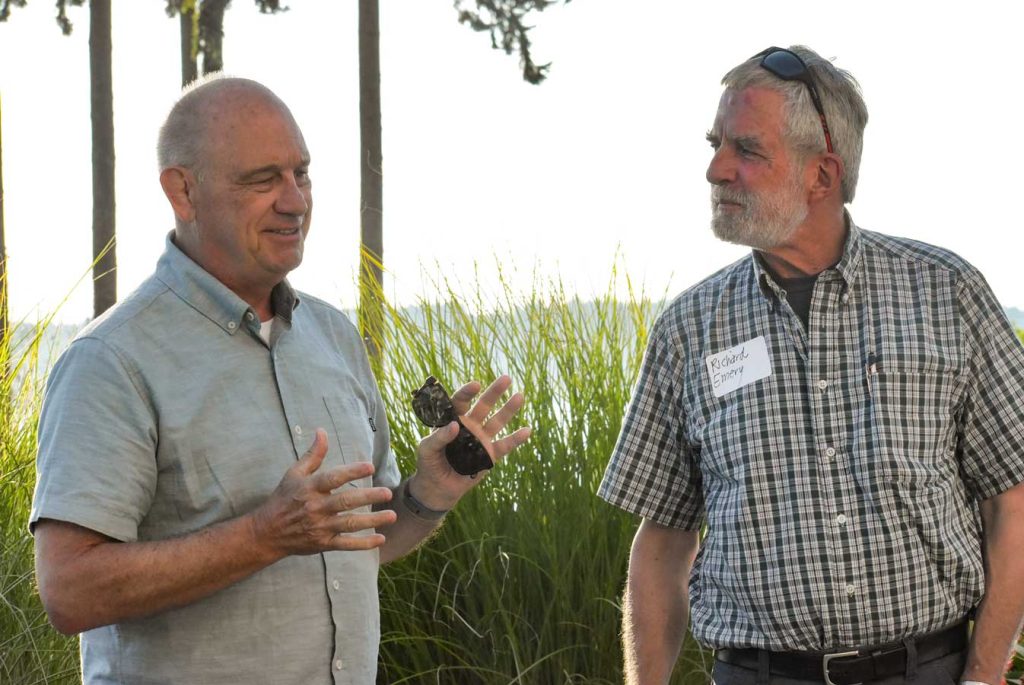 LUCC primarily focuses on housing, crime, and infrastructure issues as well as agriculture and forest lands. LUCC's mission statement is to foster conditions for economic strength, build and maintain transportation systems and critical infrastructure, promote community health and well-being, champion justice and public safety and implement a broad portfolio of federal, state, and local programs.
As Treasurer, Sullivan's agency processes billions of dollars a year and is responsible for making all bond payments on behalf of school districts.
"I'm not just elected Treasurer to represent Snohomish County government, I'm the elected Treasurer that represents many school districts, fire districts, water districts, sewer districts – it's a fairly big job," Sullivan said.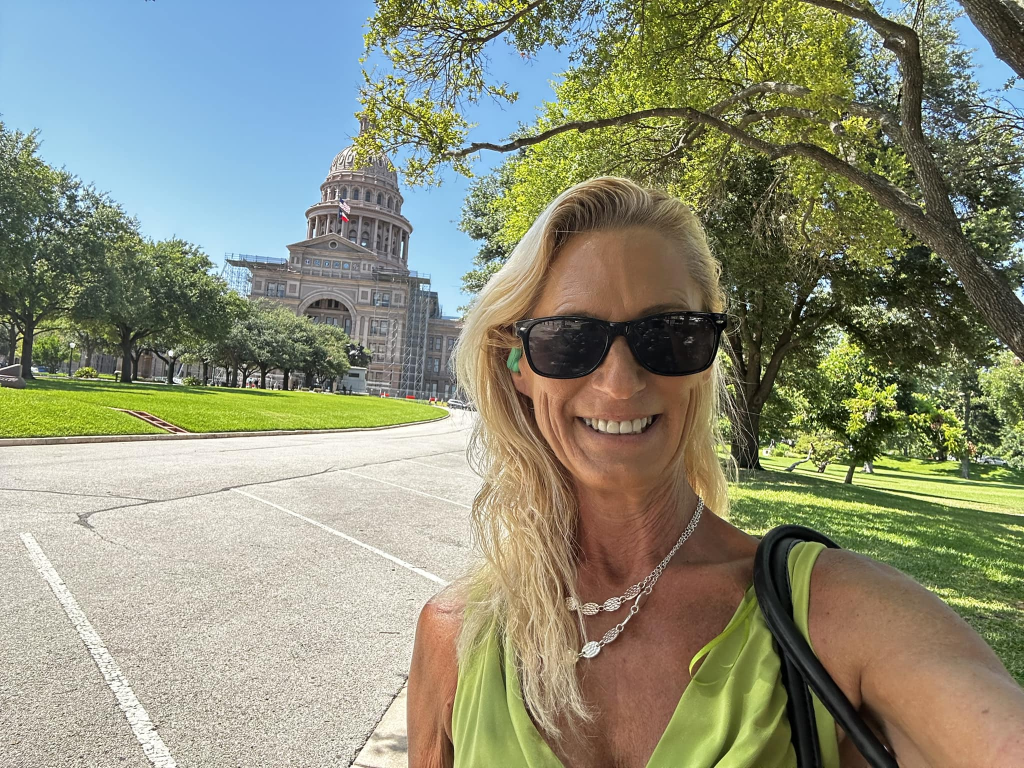 Some big things are coming to Sullivan's office. The county assessor's office is currently undergoing a $5 million transfer of data and software upgrades, its first upgrade in software since 1998. When Sullivan was a County Council member, he sold $5 million in bonds to go towards these upgrades.
"We are completely revamping all of our systems, how we take cash and reconcile," said Sullivan. "We've been subject to change of state law and audits, so we just need to get into the twenty-first century."
Most of the Treasurer's and Assessor's offices are built with old equipment from 1998 using Microsoft Access. Microsoft stopped publishing Access about 10 years ago and in 2024 will stop supporting it.
The Snohomish County Treasurer's Office manages a $1 billion investment fund on behalf of all taxpayers. With that, they've created a community investment program, taking 5% of that $1 billion (roughly $50 million), for infrastructure and job creation programs.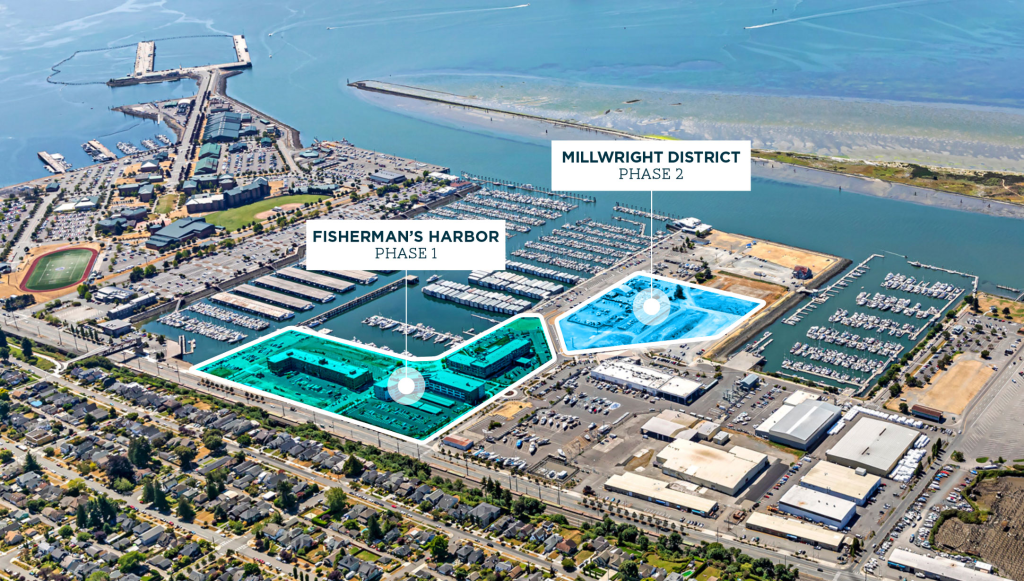 The county recently authorized a $15 million loan to the Port of Everett which will go towards the construction of the Millwright Loop Roadway Project, adding 200 multi-family housing units and over 250,000 square feet of new retail and commercial amenities, and new public spaces.
"This Port project is the first of many that will be part of a new treasury program that makes direct and safe investments in infrastructure within the County in a way that facilitates economic development," Sullivan wrote in an April 2022 press release on the sale of bonds.
---
FEATURED PHOTO: National Association of Counties President Denise Winfrey speaking at the opening general session of the annual conference in Austin, TX. Courtesy of NACo.