Judge rules female-only Lynnwood spa must allow pre-op transwomen
LYNNWOOD, Wash., June 12, 2023—A Western Washington District Court judge has ordered a Lynnwood-based spa to allow pre-op transwomen access to its female-exclusive facilities after a complaint filed with the Washington State Human Rights Commission (WSHRC). A rally in support of the spa is planned for Saturday, June 17, at its Lynnwood location.
UPDATE ON KOREAN SPA CONTROVERSY: This is my latest collaboration with the Lynnwood Times. I spoke to Olympus Spa owner Sun Lee Monday morning. He's thankful for the community support and plans to take this all the way to the U.S. Supreme Court if it comes down to it. He… pic.twitter.com/BTniJLuVbI

— Jonathan Choe Journalist (Seattle) (@choeshow) June 13, 2023
Olympus Spa, located on 196th Street near the Lynnwood Event Center, is fashioned after "Jjimjilbang" — a health and wellness facility where patrons are required to be nude in some procedures per its Korean-inspired tradition. Because of this, it has held the requirement for members to have female genitalia – a requirement held throughout its 20 years of operation. Transgender women are only admitted at Olympus Spa if they have undergone post-operative sex confirmation surgery.
The spa contains a bath area with multiple whirlpools, a traditional Korean body-scrub service area, standing showers, sit-down showers, a steam room, and a dry sauna. Patrons are nude when utilizing these services and have visual access to other nude patrons. Nudity is not optional, adhering to the Korean tradition of "Seshin," and employees refuse to perform massages on fully nude patrons with male genitalia.
"The tradition has existed for about 500 years from Korean ancestry," Olympus Spa Owner Sun Lee told the Lynnwood Times. "Where women, particularly women, go through a traditional, ceremonial, act of cleansing and the person has to be naked."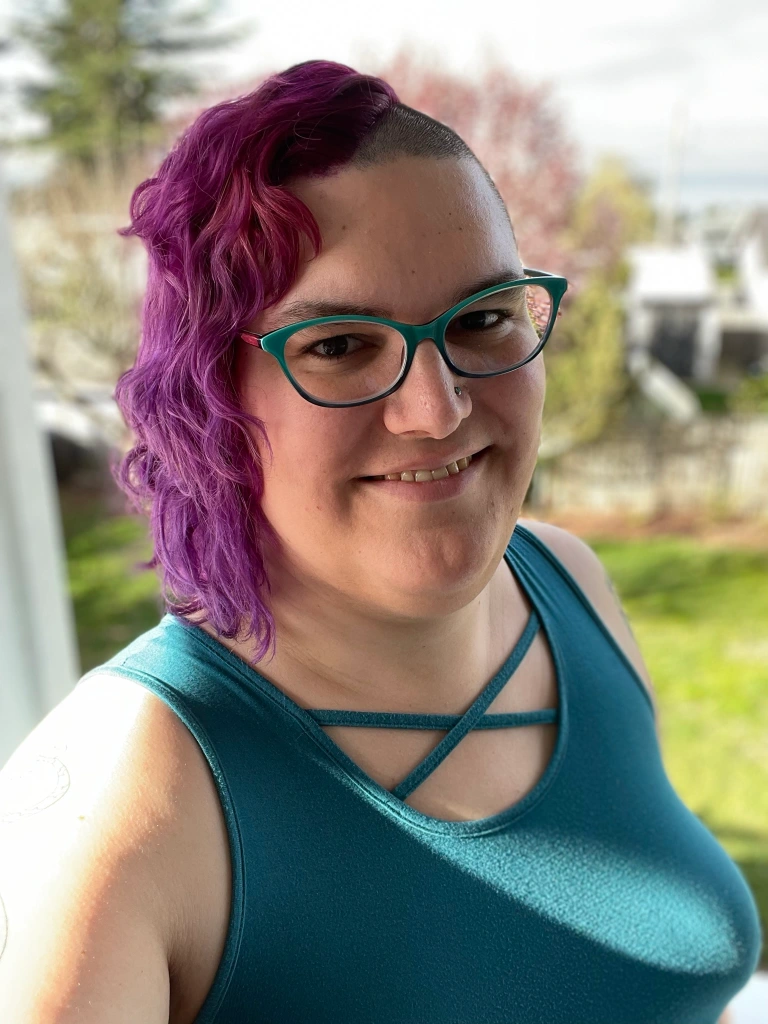 Transwoman Haven Wilvich sought access to the Lynnwood spa in 2020 but was allegedly told that her request was declined because, "transgender women without surgery are not welcome because it could make other customers and staff uncomfortable."
At the time of the alleged incident in January of 2020, Wilvich hadn't yet gone through bottom surgery, meaning she still had male genitalia. According to her blog, Finding Haven, Wilvich successfully underwent a 4-hour vaginoplasty, on August 3, 2020, to create a vagina.
"I'm now the proud owner of a brand spanking new neovagina," Wilvich wrote on her blog post titled, "V Day."
According to court records, the spa informed the WSHRC that it had no record of Wilvich's visit nor did staff members recall any alleged discriminatory interaction with a customer. Wilvich confirmed with the Lynwood Times that she had never stepped foot inside Olympus Spa and was only invited to attend for a gathering by a women's group for which she is a member. Only when calling ahead during the phone call, prior to the group event to ask if she would be allowed in, did the exchange take place, according to Wilvich.
"It felt really terrible to be invited to an event and find out I can't attend because the spa is willing to reduce me to my genitalia and not see me as the woman that I am," Wilvich told the Lynnwood Times.
Wilvich felt discriminated against by this dismissal and took the issue up with the WSHRC in February of 2020. The commission then sent notice of the complaint to Olympus Spa in November of 2020. In March 2021, Olympus received a second complaint, this time requesting a written response by the spa owner.
Olympus Spa owner Sun Lee remained firm to his beliefs stating he "firmly believe it is essential for the safety, legal protection, and well-being of our customers and employees that we maintain adherence to this adaptation of a female-only rule" adding they feared exposing female customers to male genitalia, especially minors, could result in criminal penalties under the state's laws on lewd conduct. They also cited their Christian faith in which they hold that it is "inappropriate" for a man and a woman to be naked together unless they are married.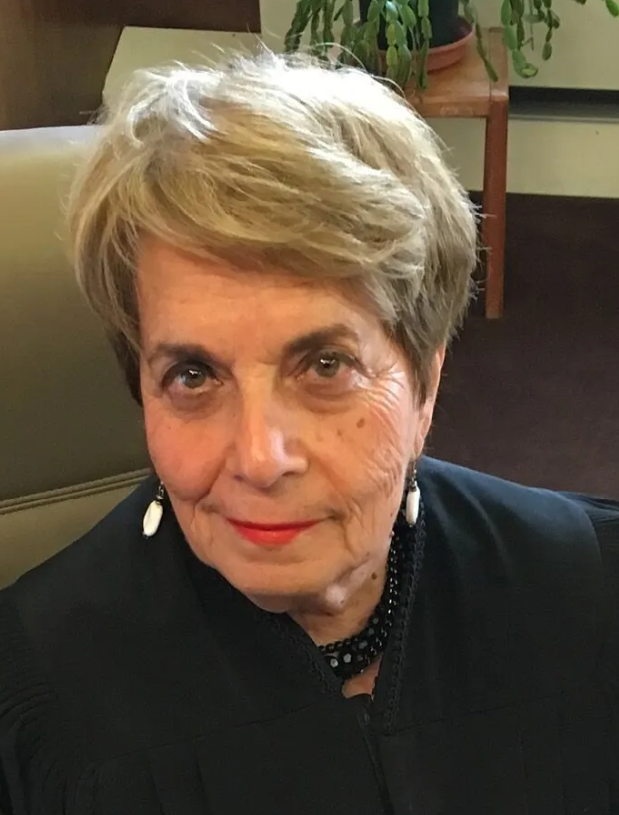 Lee filed a lawsuit against Andreta Armstrong, Executive Director of WSHRC, in March of 2022, alleging violations of the company's first amendment rights under exercise of religion, freedom of speech, and freedom of association. However, Western Washington District Court Judge Barbara Jacobs Rothstein, rejected the claim last week, on Monday June 5.
The Western Washington District Court is a federal court serving the geographics area west of the Cascade Mountains from Oregon to the Canadian border.
In addition to owning Olympus Spa, Lee is also the Lynnwood Sister City Association President. Lynnwood has been a sister city to Damyang, South Korea, since 2016. He explained there is nothing within the sister city agreement that requires a city to uphold its sister city's culture.
Lee declined to comment further on the incident, citing the controversial nature of the situation, and deferred all questions to his lawyer, Tracy Tribbet with Pacific Justice Institute.
"I believe in the Bible, the U.S. Constitution, women's rights, and I will always protect my wife and mother," Lee told Discovery Institute Senior Fellow and Journalist Jonathan Choe Monday morning.
Haven Wilvich told the Lynnwood Times that even if the spa were to change its policy, she still would not feel comfortable attending a place that "tried to sue to continue discrimination based on fake Christian values."
Although a resident of Des Moines, Washington, located 50 minutes south of the spa, Wilvich frequently visits friends in Lynnwood and added she feels "mostly included" in the area, aside from the occasional disapproving stare.
Since the court records have gone public, Wilvich continued, she has been "bombarded with hateful messages and threats" forcing her to set her social media to private in order to protect herself. She plans to write to the WSHRC requesting marginalized members of the community's identity be protected from the public record when filing complaints.
The Lynnwood Times reached out to the city of Lynnwood and the Washington State Attorney General's Office for statements but have not received responses as of the publication of this article.
The court records state that Lee is willing to consider a review of the spa's biologically female-only policy with one caveat that, "We are unwilling to remake the jjimjilbang haven we have worked so hard over many years to build and preserve, simply for the sake of promoting gender neutrality."
He argued the WSHRC's enforcement requires them to service fully nude males and females in the same room, choosing between violating the law or going against their religious convictions.
There have been prior incidents at Olympus Spa when patrons with male genitals have used the facility. Six years ago, customers complained to staff that someone with "male genitals exposed in the locker room" and as a result felt "humiliation, trauma, and rage" records state. Those patrons demanded refunds and never returned, according to documents.
A frequent spa member, who asked to remain anonymous fearing it could affect her career, informed the Lynnwood Times the spa was known colloquially as the "naked lady spa" adding it was somewhat embarrassing, and vulnerable, to be around a "bunch of naked ladies let alone a penis."
Civil Rights Investigator Madison Imiola determined the spa's "biological woman" policy violates Washington State's discrimination laws because it discriminates based on gender identity. She further stated that the spa's denial of pre-op transwomen was discriminatory because "their physical appearance is not consistent with the traditional understanding of biological women."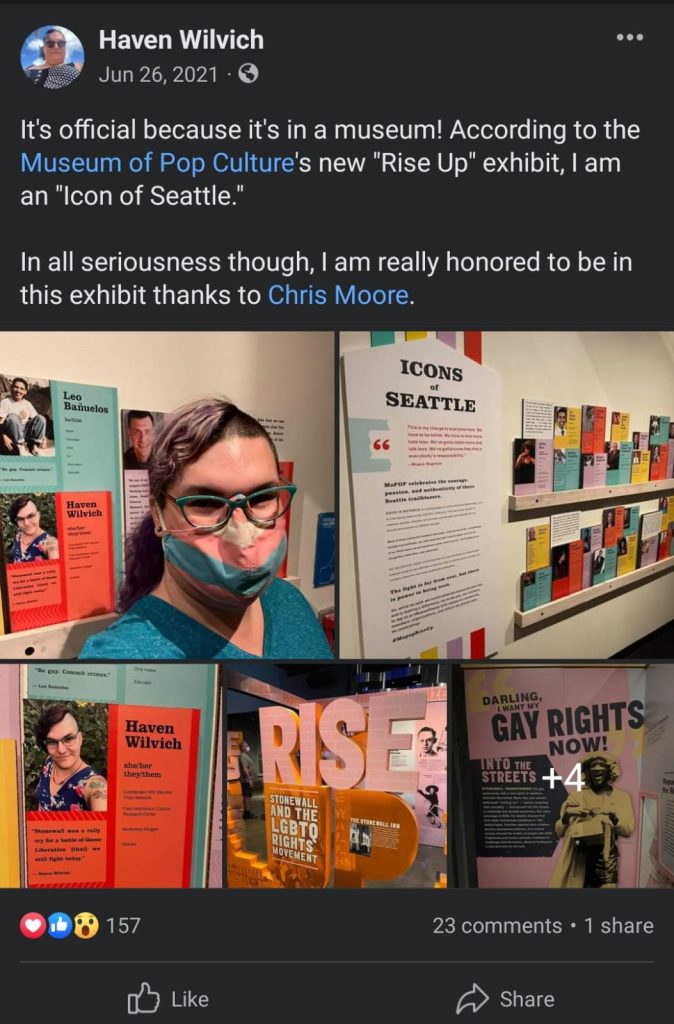 The next steps, mandated by the federal court, are for Olympus Spa to sign a written agreement, for the elimination of "unfair practice," court records state provided to the Lynnwood Times by independent media group Reduxx, who first reported the story. An order will then be entered by the commission setting forth the terms of the condition.
If the spa and Wilvich cannot reach a conciliation agreement, the dispute will then be heard by an administrative law judge and open to judicial review. Olympus Spa plans to take the issue up with a higher court.
Residents now plan to rally in support of the spa this Saturday, June 17, at 2 p.m. at the spa's Lynnwood location, organized by April Morrow, Founder and Executive Director of grassroots, non-partisan, and woman-centered group Sovereign Women Speak.
"We're hoping to bring together men and women, across the political spectrum to show that we support the spa, that they're doing the right thing and their hand has been forced," Morrow told the Lynnwood Times.
Sovereign Women Speak's mission is to "build a resistance from this insane and absurd culture conflating gender and sex in law and language putting all women and girls in danger," its website states, by working "to stop female erasure, preserve the meaning of the word woman, restore lesbian communities, help incarcerated women, and support desisters, detransitioners, and families."
"I founded [Sovereign Women Speak] three years ago when I found out there were men inside the women's prisons," said Morrow. "We've been working ever since then to bring awareness to the madness that's taking place in our state."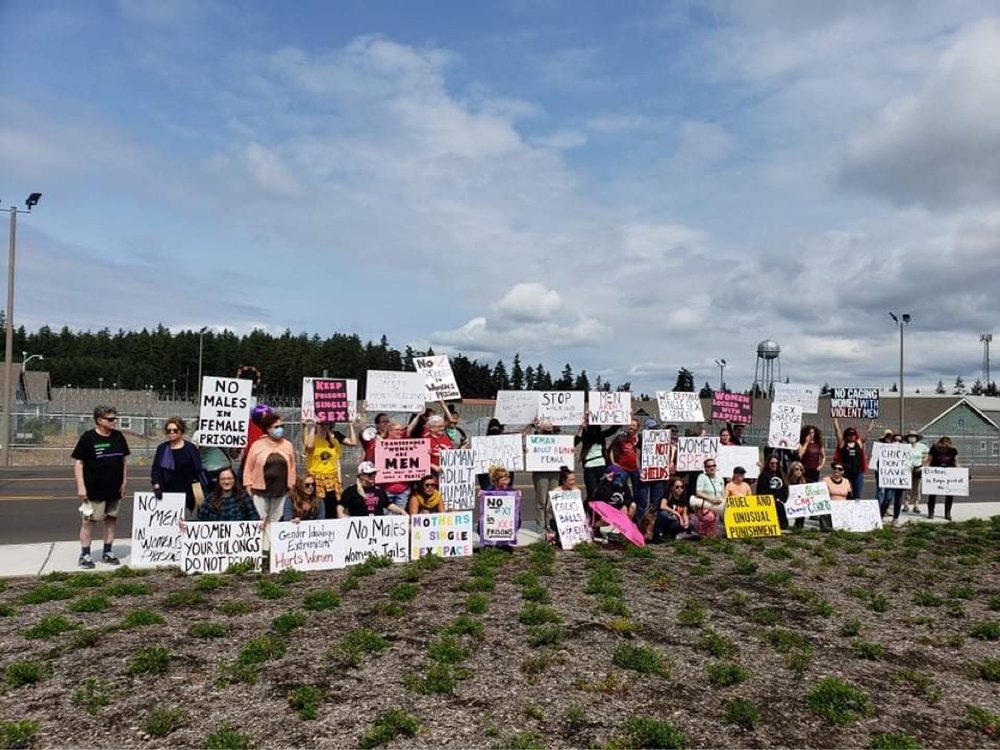 Morrow is referring to man-to-woman trans prison inmate, Brooke Lyn Sonia, who was transferred to a Washington State female corrections facility in 2022. Sonia was convicted in 2005 and 2006 for several charges involving child rape in Los Angeles County.
Washington State law, under RCW 49.60.030, grants the right to be free from discrimination because of "race, creed, color, national origin, citizenship or immigration status, sex, honorably discharged veteran or military status, sexual orientation…"
Under that statute, "sexual orientation" is defined as "heterosexuality, homosexuality, bisexuality, and gender expression or identity" where "gender expression or identity" is defined as "having or being perceived as having a gender identity, self-image, appearance, behavior, expression, whether or not that gender identity, self-image, appearance, behavior, or expression is different from that traditionally associated with the sex assigned to that person at birth."
This language was added to the state's existing discrimination laws through Engrossed Substitute House Bill 2661 which passed the Washington State Legislature in January of 2006 by request of then-Governor Christine Gregoire, for which she signed into law on January 31.