Help local Marysville and Tulalip kids with school supply drive
The big red barrels are out throughout the community to collect public donations of school supplies needed for hundreds of Marysville and Tulalip children from kindergarten through 12th grade. Last year, the Salvation Army's Marysville service center and community partners distributed more than 1,000 backpacks with grade-specific supplies to low-income students in the Marysville School District.
"Our mission is to remove this barrier to learning for children whose families are struggling right now," said Jenny Roodzant, Social Service Coordinator for the Salvation Army of Marysville. "Please support this mission in whatever way you can. No donation is too small."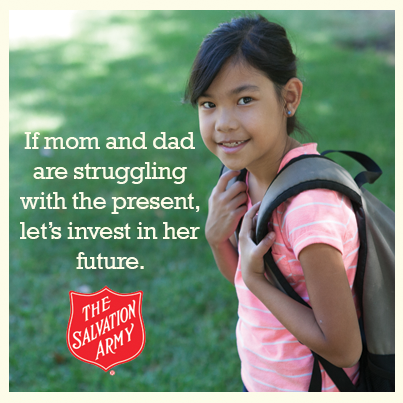 Most-needed supplies include 1-inch and 2-inch 3-ring notebooks, pencil boxes and pouches, 5-tab index sets, wide- and college-rule paper and graph paper. Other items needed include spiral notebooks, composite notebooks, colored pencils, pocket folders with clasps, rulers, markers and pencil-top erasers.
Drop of school supply donations through Aug. 15 at the following locations:
Salvation Army, 1108 State Ave.
City of Marysville, 501 Delta Ave.
Fred Meyer, 9925 State Ave.
Generations Church, 8240 64th St. N.E.
Marysville Community Center, 1015 State Ave.
Marysville Fire District, 1094 Cedar Ave.
Marysville Library, 6120 Grove St.
Marysville School District, 4220 80th St. N.E.
North Sound Physical Therapy, 9516 State Ave.
Realty One, 9317 State Ave.
Staples, 107 Mall Way.
Local Walmart stores in Marysville, Tulalip and Smokey Point will host supply drives on Aug. 12 and 13. You can directly order needed items online through registries at Walmart and Amazon: https://bit.ly/walmartmsvlregistry and https://bit.ly/amazonmsvlregistry. You can also mail donations to the Salvation Army, 1108 State Ave., Marysville, WA 98270 (checks payable to The Salvation Army; please include note for "School Supply Drive").
Volunteers are needed to collect donations, inventory supplies and fill backpacks throughout the campaign. If you can help, call 360-926-2228.
Families who need of assistance with school supplies can register at https://bit.ly/schoolsupplieshelp or by visiting the Salvation Army of Marysville or Marysville School District websites. For questions about the school supply drive, contact jenny.roodzant@usw.salvationarmy.org or call (360) 926-2228.
Spearheaded by the Salvation Army of Marysville, the annual School Supply Drive brings together local community organizations, businesses and volunteers working to ensure every local child has tools to be successful. Partners include the Marysville School District, Generations Church, Marysville Community Food Bank, City of Marysville, Marysville Fire District, Marysville Library, Marysville Fire District, Marysville Parks, Culture & Recreation, Marysville Police, McCarthy Construction and Realty One.