Everett calls for Arlington to support its LGBTQIA+ community
ARLINGTON, Wash., July 18, 2023—To a standing room meeting, Arlington residents on both sides of the upcoming Pride Festival voiced frustration with their city council on Monday, July 17; with Festival supporters stating the council is enabling intimidation of the LGBTQIA+ community, whereas opponents criticize the council for not protecting children from what they consider adult entertainment.
In response to members of the Arlington LGBTQIA+ community calls for support against the backlash, the Everett City Council unanimously passed a resolution of the "free and safe expression of First Amendment rights for the Arlington LGBTQIA+ community and pride events in Snohomish County," at a Special Meeting held Monday, July 17.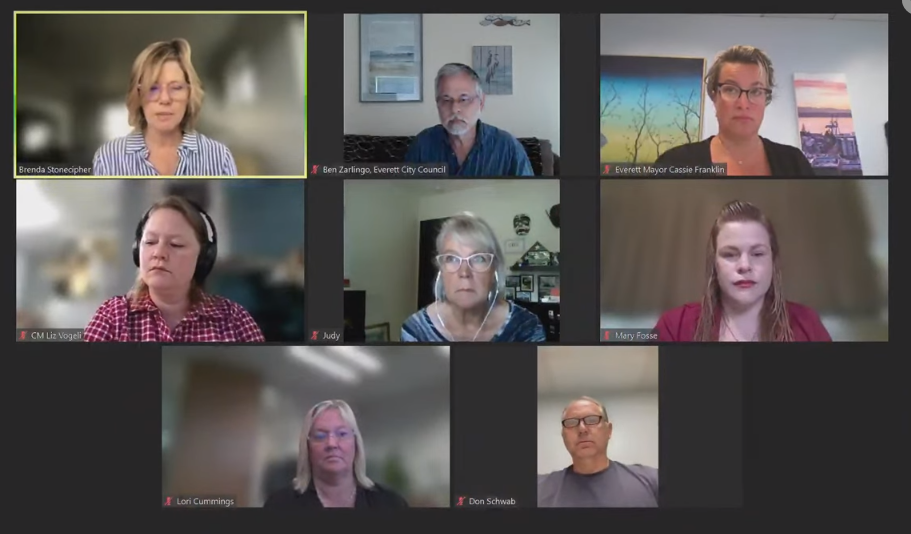 "I am thankful for my colleagues' words of support and action that followed in regards to the safety for the LGBTQIA+ community in Arlington as well as the entirety of Snohomish County," Everett Councilwoman Liz Vogeli wrote in a statement to the Lynnwood Times.
The resolution was originally brought forth by Vogeli last Wednesday and has since undergone minor amendments by Nichole Webber, Engagement and Communications for the City of Everett. Vogeli motioned to approve the resolution Monday, that was seconded by Councilwoman Mary Fosse. There were no public comments.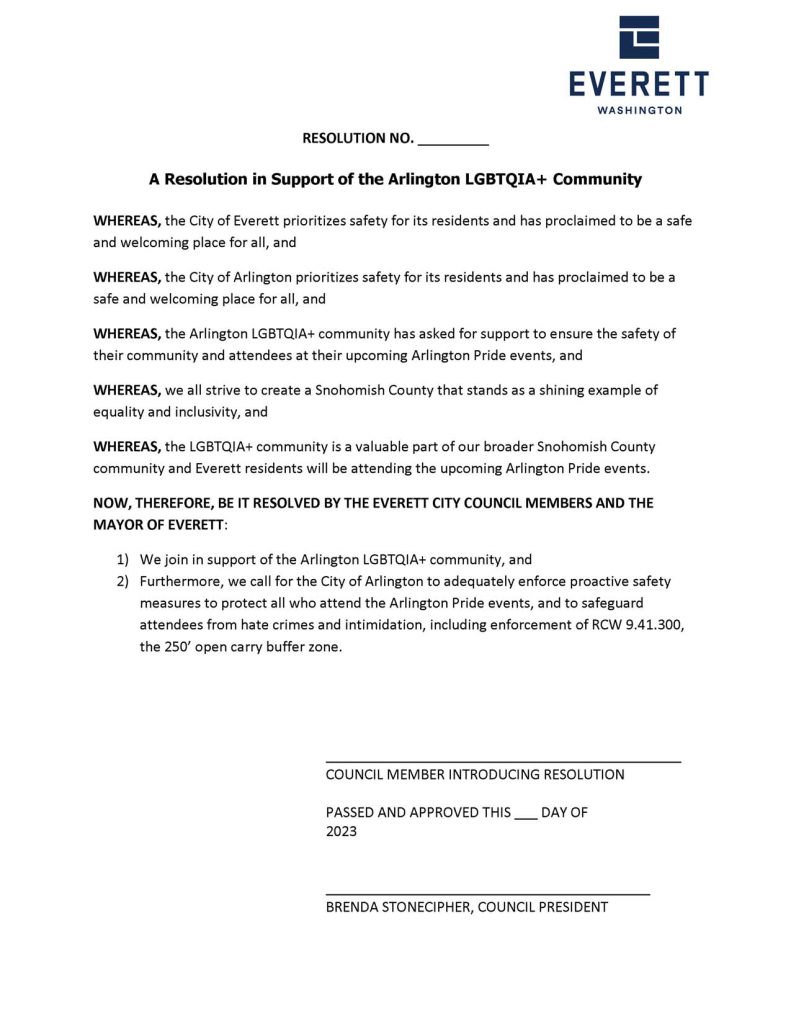 "We are so proud that our City Council and Mayor unanimously approved this resolution, showing the City of Everett's support for the LGBTQIA+ community," Webber told the Lynnwood Times, speaking on behalf of the city.
Before the resolution was approved, Councilman Ben Zarlingo suggested that the title focus on protecting free expression of first amendment rights. He motioned for the change that was seconded by Don Schwab.
"I'd like to focus specifically on those free and safe expression of first amendment rights, that way we can gather the maximum support for something the most members of our community agree on," said Councilman Ben Zarlingo.
Councilman Don Schwab expressed reservation for the City of Everett "getting involved with another city's conflicts," expressing preference the city does not have to "police" or make "opinion statements" on other cities while adding it is unfortunate that "any large group of individuals didn't feel safe."
Mayor Cassie Franklin agreed it is highly unusual to be concerned with another city when there is still "plenty of work to do here in Everett," making the point that there are members of the LGBTQIA+ community in Everett that still do not feel safe. The city of Everett held a recent pride event that did not receive a similar resolution, she noted.
"I would like to us to hold ourselves to the same standard that we do other communities," said Mayor Franklin.
Tug of War for Camp Pride
The City of Arlington plans to hold its second annual pride event this Saturday, July 22, at Legion Park which isn't sitting well with some residents who are accusing the advertised drag performances as "sexualization of children" and "grooming young children."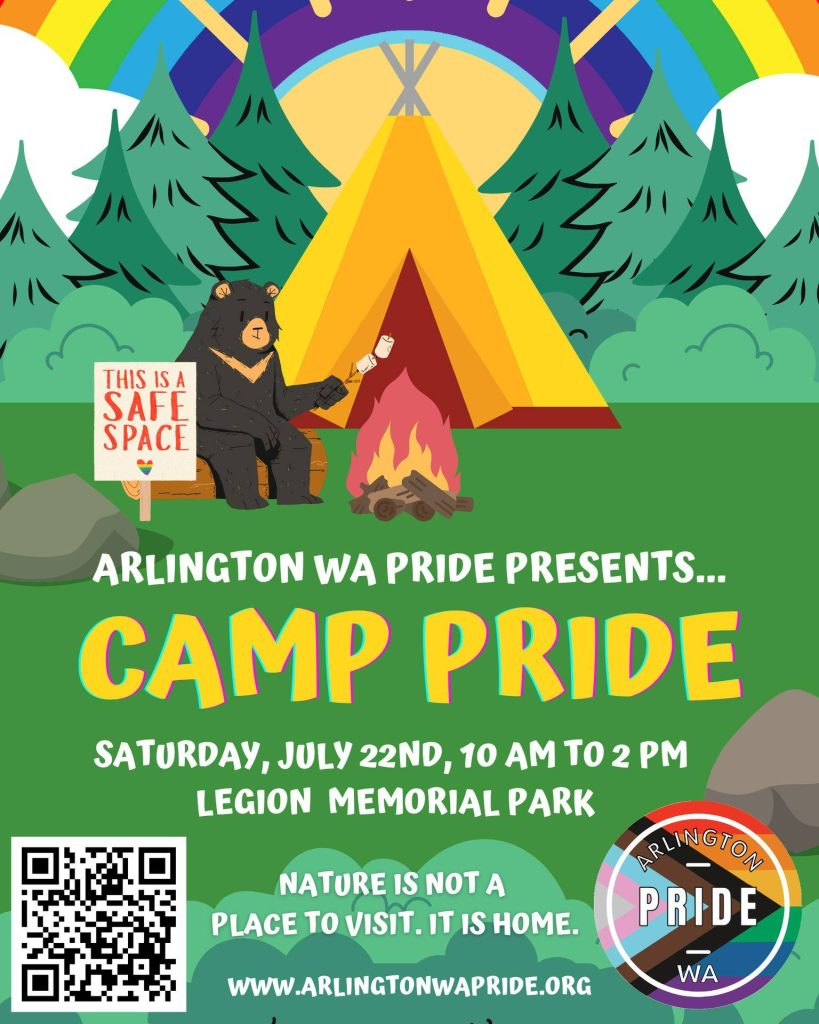 During public comments at the Arlington City Council on July 17, majority of the speakers, 9 of fifteen, opposed the City allowing the pride festival at Legion Memorial Park which lies directly across the street and is less than 40 feet away from Lifeway Church.
"I'd like to think that we will not be exposing children to inappropriate displays in a park that is across the street from a church as well as retailers where children are likely to be," a resident said.
Sue Ward, a 13-year Arlington resident and member of Snohomish County Moms For Liberty, shared with the council her concerns that nudity and lude acts may occur at the festival citing an occurrence at Seattle Pride, a sentiment shared and reiterated by majority of the opponents.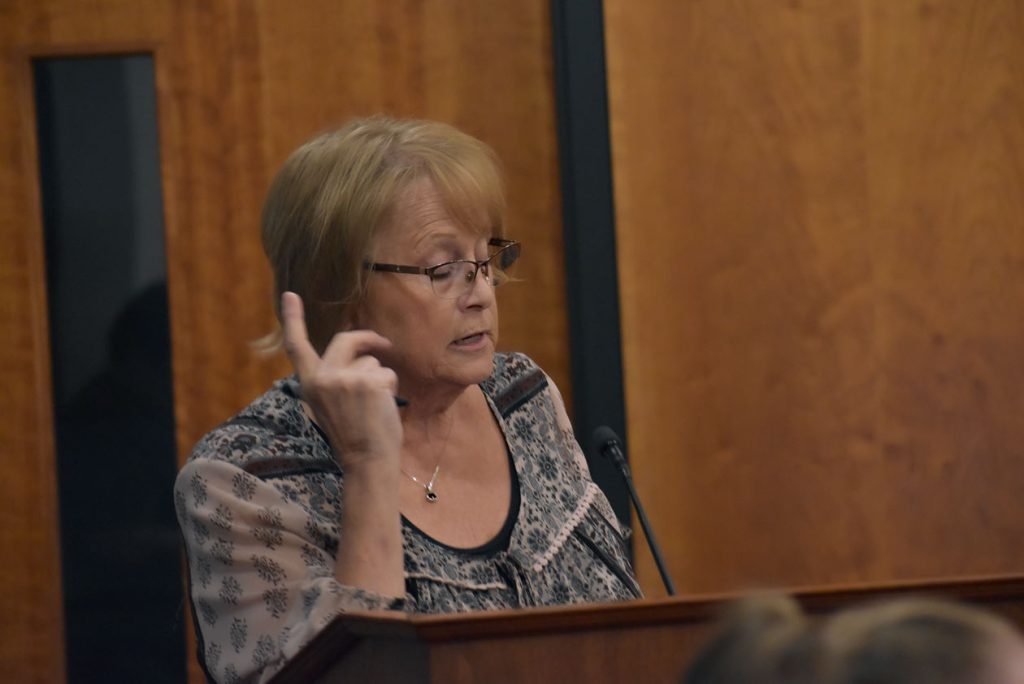 "I would like to say once again, I am not a hater, I am not a bigot, I am not a homophobic, all the names we are being called because we oppose what's going on," Ward said. "We asked the [Arlington] council for a resolution to enforce RCW 9.68A regarding sexual exploitation of a minor."
Ward shared with the Lynnwood Times that the City informed her that the RCW she is requesting to be enforced does not apply to the pride festival making it "not enforceable."
Chris Edwards echoed Wards statements, "I am calling on the council to enforce that RCW 9.68A talking about the visual displays of sexuality in front of a minor."
He continued, "Because of what happened at ReMyx'd, what happens at Seattle Pride every year in their big parade, the Solstice parade every year, and is what is definitely bound to happen in Arlington on Saturday. This is a pattern of behavior."
A group of nude adults on bicycles exposed themselves to the family-friendly crowd at #SeattlePride. https://t.co/dTtgQRWmto

— Andy Ngô 🏳️‍🌈 (@MrAndyNgo) June 25, 2023
Edwards was referring to a video published by Andy Ngo and authenticated to be true by Snopes of several men on bicycles fully nude in front of very young children at this year's Seattle Pride. Ward was referring to a second video of nude men washing themselves near children at the International Fountain during the same pride event.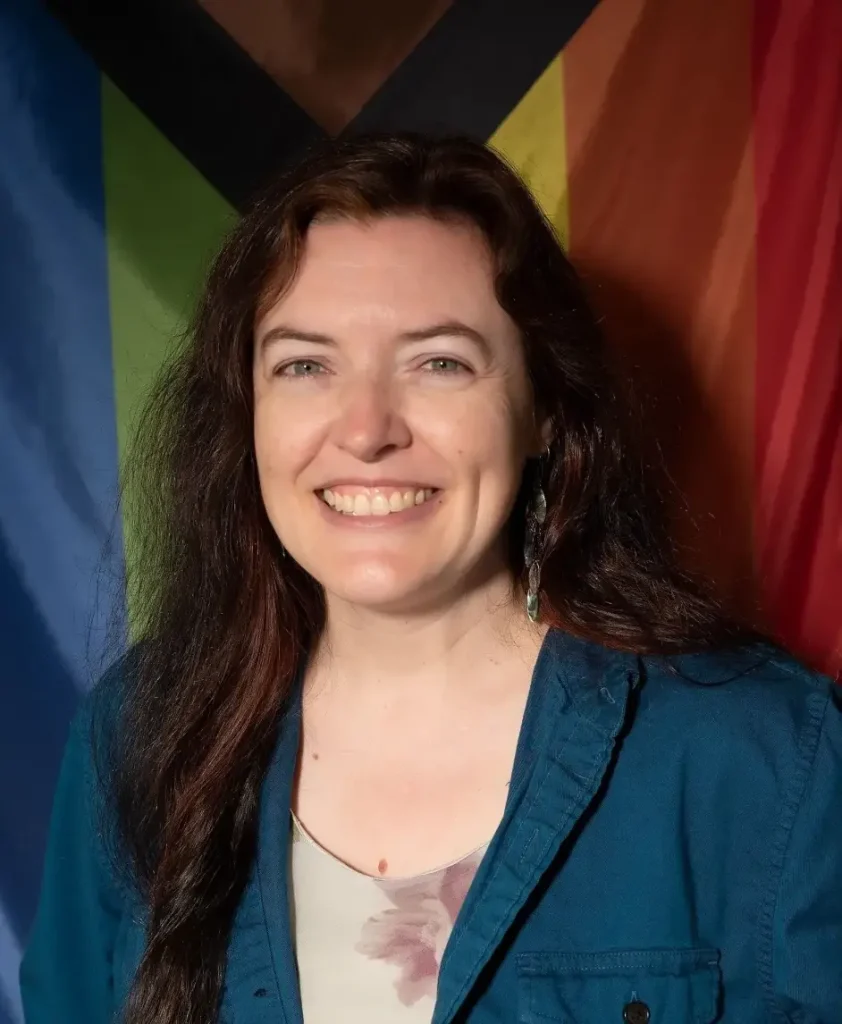 Caera Gramore, current Acting President of Arlington, WA Pride, told the Lynnwood Times that there will be no nudity at Arlington's upcoming pride event in Legion Park. She also confirmed that there was no nudity at last year's event.
"I have spoken to all of the performers," Gramore said. "I requested that you wear a full dress. So, I have spoken to all of the performers this year just to have our performances really cater to children more and I do see that as appropriate for a pride event."
Gramore shared that she is concerned for the youth and feels those who are actively opposing the festival are using the excuse of children as a "decoy" to conceal their disdain for the LGBTQIA+ community.
"Music, dance…in every art form there are some ways to do art that is not appropriate for children and there was ways to do that art that is appropriate for children. Drag is the same as all of the other arts," she said.
Arlington, WA Pride wants to make sure that gay youth in North Snohomish County know they are not alone, and that the organization is here to support them. The organization wants to show the greater community that LGBTQIA+ people exist and are not to be feared. The Board is considering how to expand their influence within North County to be an "anchor" for the for the gay community.
In a heartfelt statement, Kinsey shared how growing up in Arlington she endured bullying and emotional abuse just for being gay.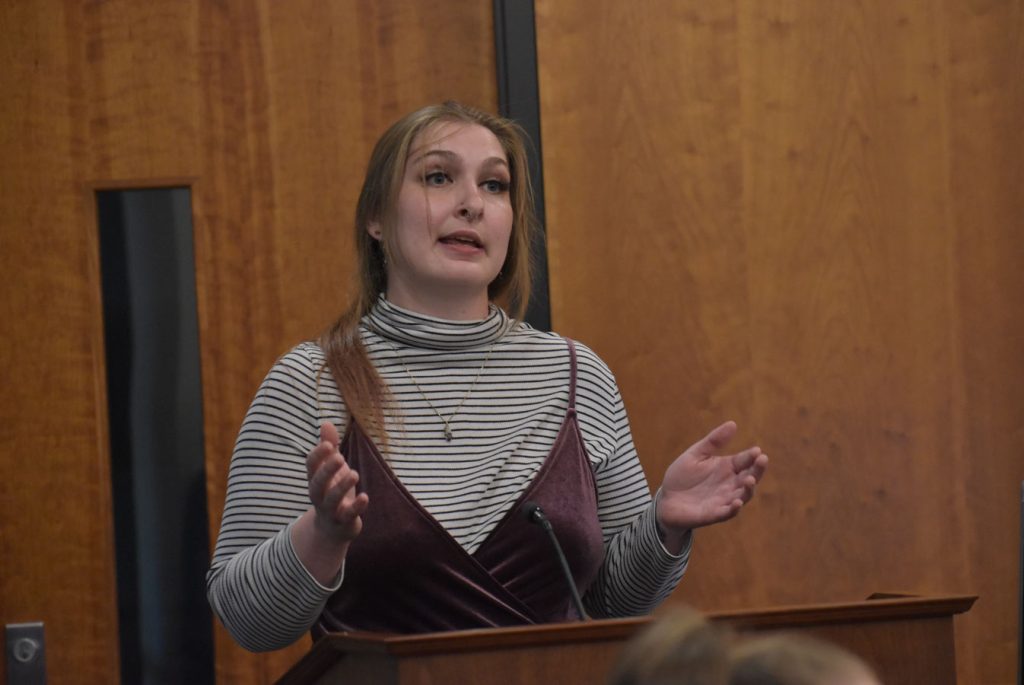 "That [anti-LGBT] rhetoric enabled people to enact violence on me because of the fact that I was gay," Kinsey said. "I was called homophobic slurs, and I experienced physical and sexual violence from the people that called me those things. Because this community allowing that type of speech creates a culture where child safety is endangered… We all want safety for our kids…please educate yourselves. We can make a difference. We can do better as a community than when I grew up here ten to twelve years ago."
Gramore told the Lynnwood Times that Western State Center, a Portland-based nonprofit committed to diminishing "anti-democracy activity," shared with her organization anti-LGBTQIA+ social media activity from known white nationalist groups that involve the upcoming Arlington pride festival. Because at last year's festival counter protesters displayed firearms coupled with this new warning from Western State Center, she and the other organizers have been requesting the city of Arlington enforce RCW 9.41.300 which restricts open carry within 250 feet of the perimeter of a permitted demonstration.
"The purpose of open carrying weapons at protests and Pride events is to intimidate and silence those exercising their First amendment rights, and increasingly leads to unnecessary violence," Mary Fosse, Everett City Councilwoman, told the Lynnwood Times.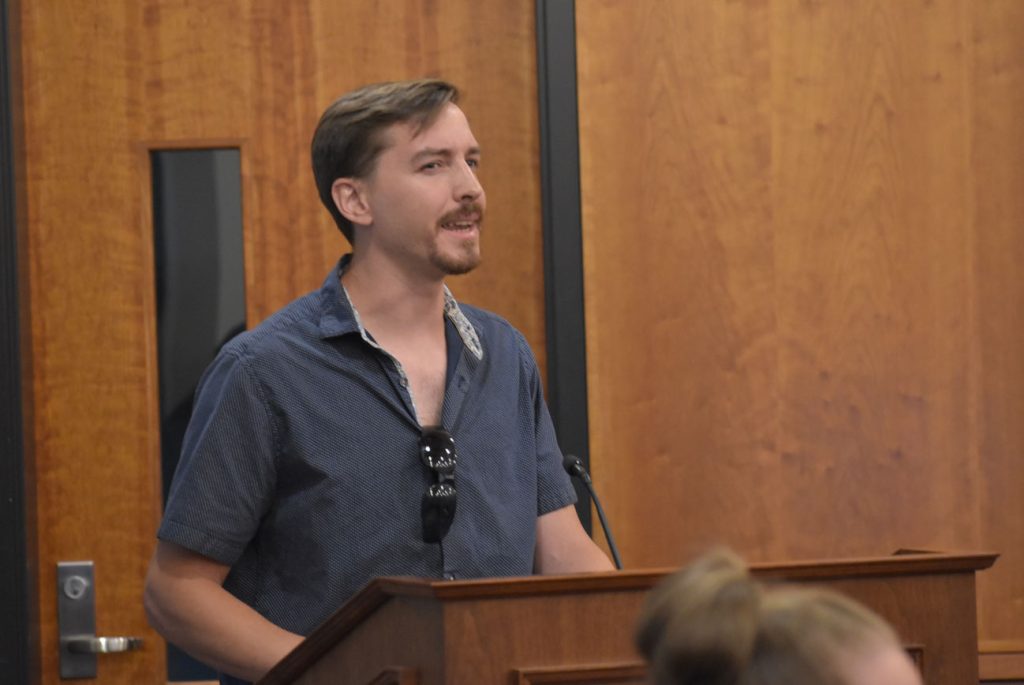 However, Tom Howie, a staunch critic of the pride festival, stated that the RCW mentioned by Gramore and referenced in the city of Everett's resolution on Monday only applies to demonstrations and not events.
"I am not aware of any group who are planning to bring rifles to protest this pride event," Howie said during public comments. "I have not seen any evidence of it, I have only heard hearsay. The only people who are talking about it are the Arlington pride people."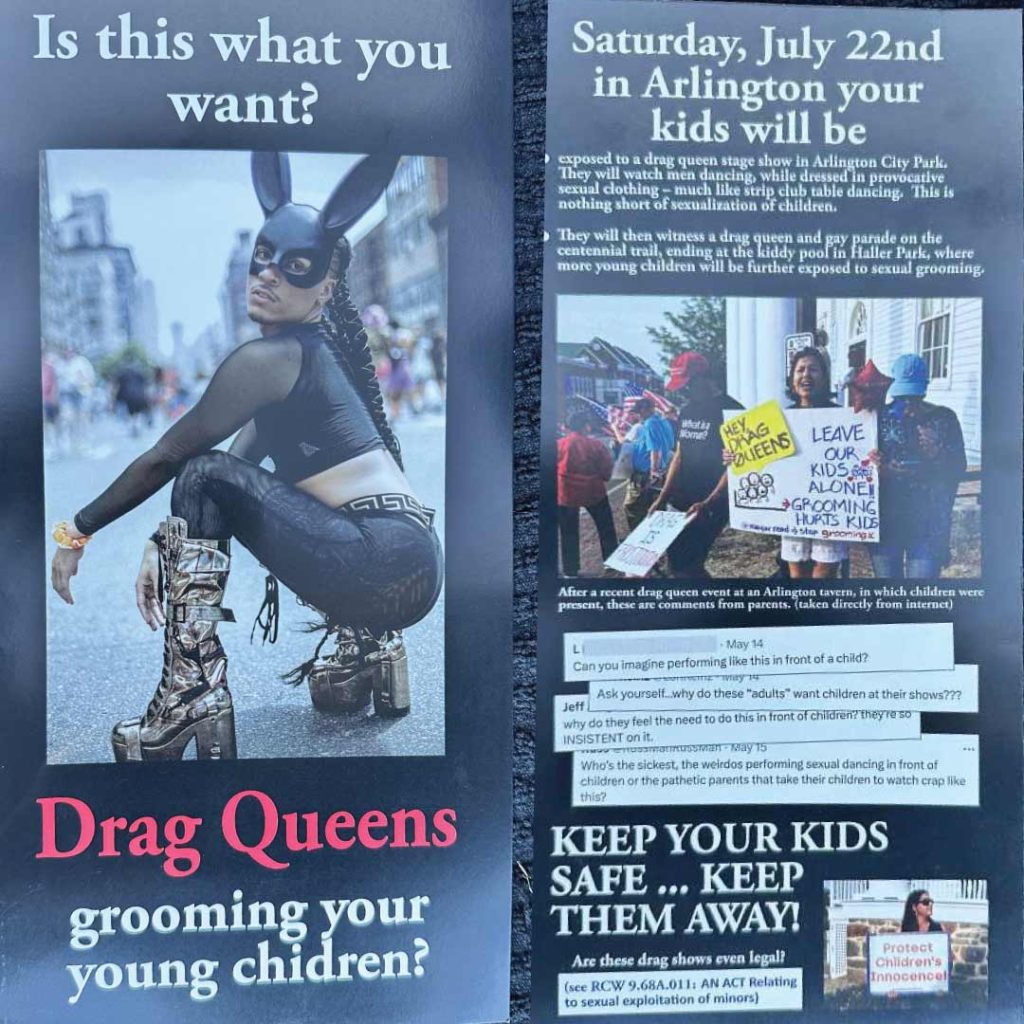 Flyers warning parents to keep their children away from the pride event began circulating around Arlington prompting Mayor Barbara Tolbert to call on individuals, on both sides of the issue, to demonstrate tolerance, proclaiming her dedication to maintaining Arlington as an inclusive city where residents can acknowledge each other's differences and allow everyone to feel safe and respected.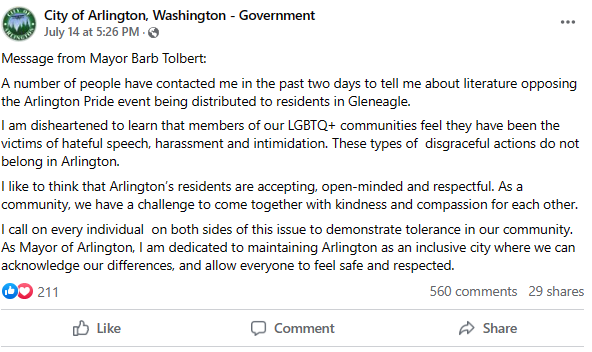 "I am disheartened to learn that members of our LGBTQ+ communities feel they have been the victims of hateful speech, harassment and intimidation. These types of disgraceful actions do not belong in Arlington," Arlington Mayor Barbara Tolbert took to Facebook to say on July 14. "I like to think that Arlington's residents are accepting, open-minded and respectful. As a community, we have a challenge to come together with kindness and compassion for each other."
Last Mother's Day, the ReMyx'd Restaurant and Bar in Arlington hosted a drag show titled "Celebrating Mothers" which was advertised as a "family-friendly" event. Some residents were appalled that performers were allegedly scantily clad, and dancing in a way they believed to be sexually provocative in front of children – some routines involving a stripper pole and what they referred to as "sexually gyrating" movements.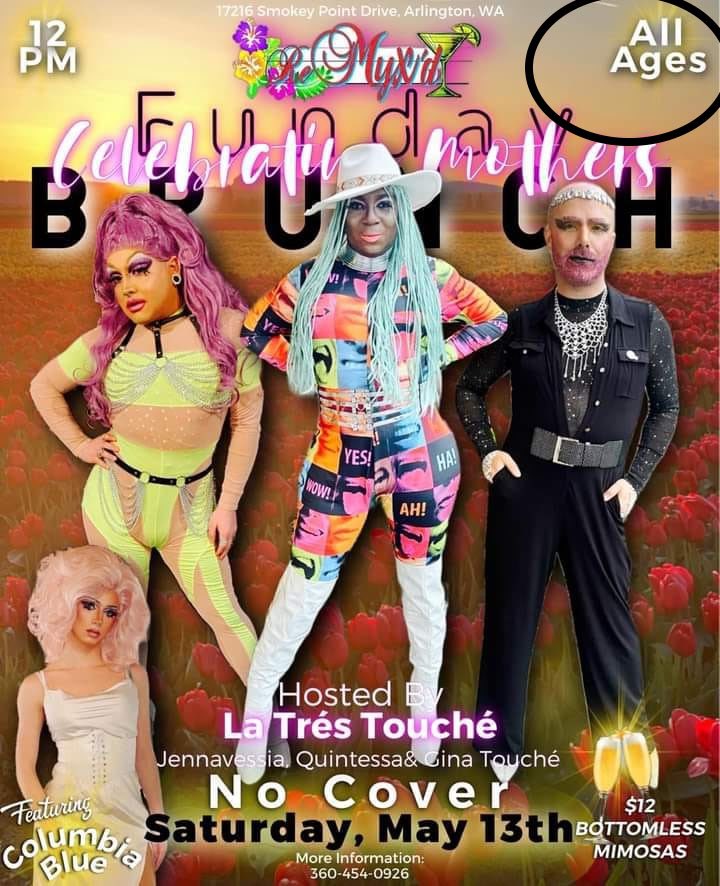 Drag Queen Kris Rose defended her sister and fellow drag performer, Columbia Blue's, "gyrating" dance moves stating "I assure you queer happiness and art is not the problem. By all means continues taking your kids to Hooters."
ReMyx'd received backlash from Arlington residents for allowing children to attend the event and, coincidentally, sustained extensive fire damage back in May that left it temporarily shut down. At that time Arlington Police said there was no indication the fire had been intentionally set, however.
The same drag troupe that performed at this controversial event, named the La Tres Touche, have signed on to have prominent roles at Arlington, WA Pride's Camp Pride event leaving some worried their children might be subjected to a similar display.
The circulating flyers, and vocal opposition of the city's pride festivities by some residents – with at least one even authoring a blog post on the matter – is now leaving elected officials in surrounding jurisdictions concerned for event goers' safety especially considering the city of Arlington has stated it would not be enforcing open carry armed intimidation restrictions.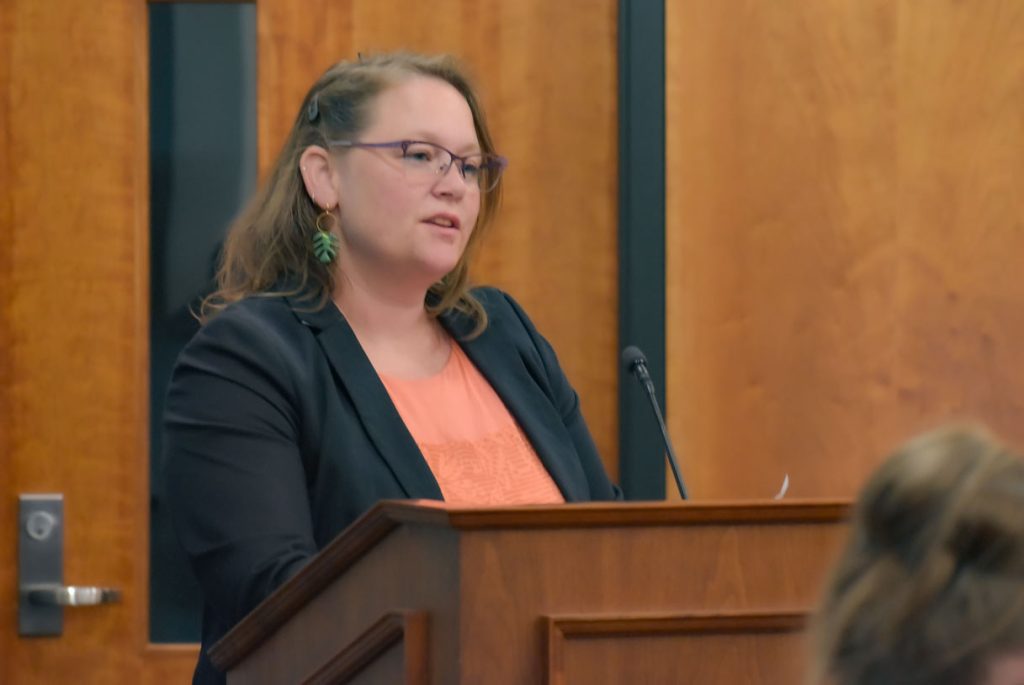 "I am here supporting the pride community," Everett Councilwoman Vogeli told the Lynnwood Times who read the resolution during public comment at the Arlington City Council meeting she and her fellow councilmembers passed unanimously early Monday morning. "I am here because I really want to support [Arlington] councilmembers that are having a hard time speaking up."
When asked to share her thoughts about the city of Everett passing the "Free and safe expression of First Amendment rights for the Arlington LGBTQIA+ community and pride events in Snohomish County" resolution, one Arlington resident replied, "We don't live in Everett for a reason; we do not subscribe to big city thinking."
---
Editor's Note: Mario Lotmore contributed to this article.