Edmonds PD mourns the passing of 12-year-old K-9 Hobbs
EDMONDS, Wash., July 31, 2023—It is with great sadness, the Edmonds Police Department announces the passing of retired Police Dog Hobbs on Saturday, July 29. K-9 Hobbs officially retired in January of this year. Since then, he had lived with Sergeant Jason Robinson and his family.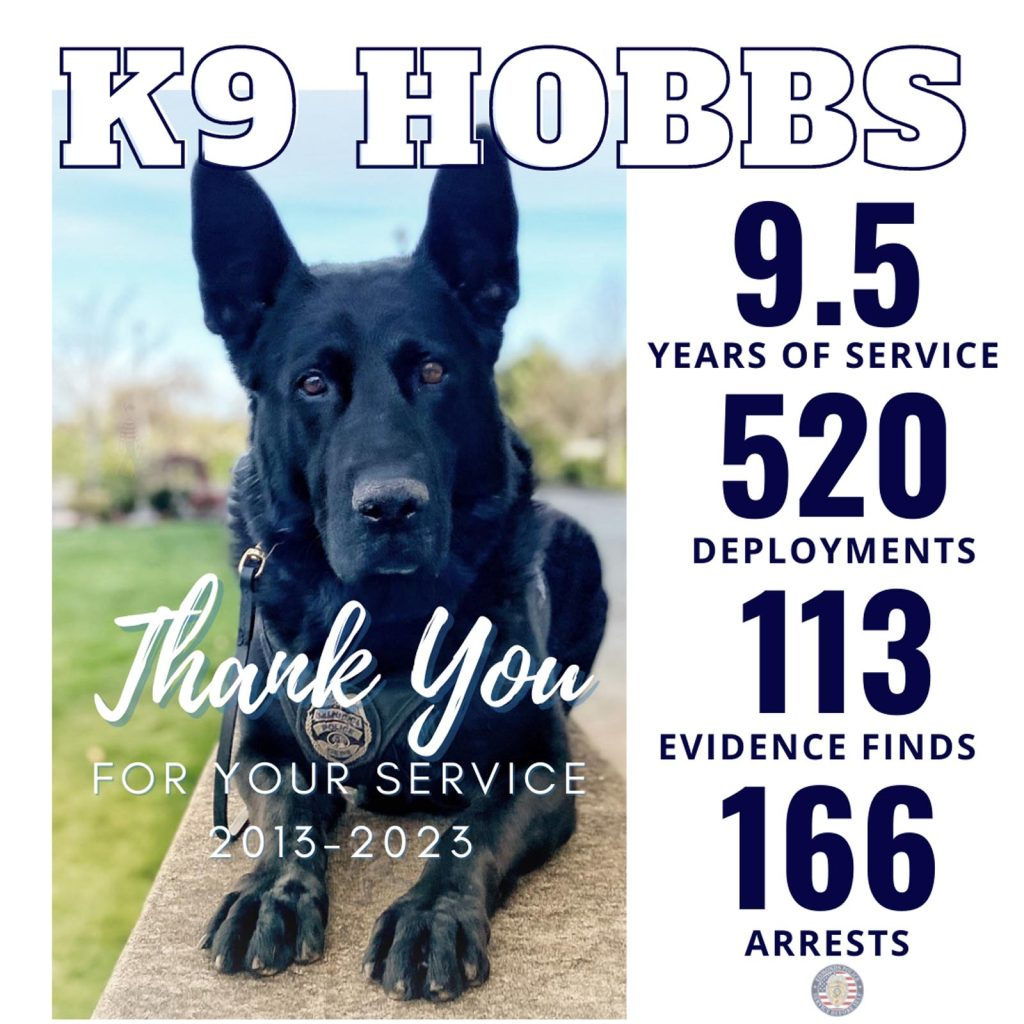 Late last week, K-9 Hobbs endured a medical event, the latest in a series for the twelve-year-old German Shepherd. Sergeant Robinson transported K-9 Hobbs to veterinary care and was with him when he passed away.
Hobbs came to the Edmonds Police Department in September 2013 from Germany. He retired as a ten-year veteran of Edmonds PD and had helped locate nearly three hundred suspects or items of evidence in his career.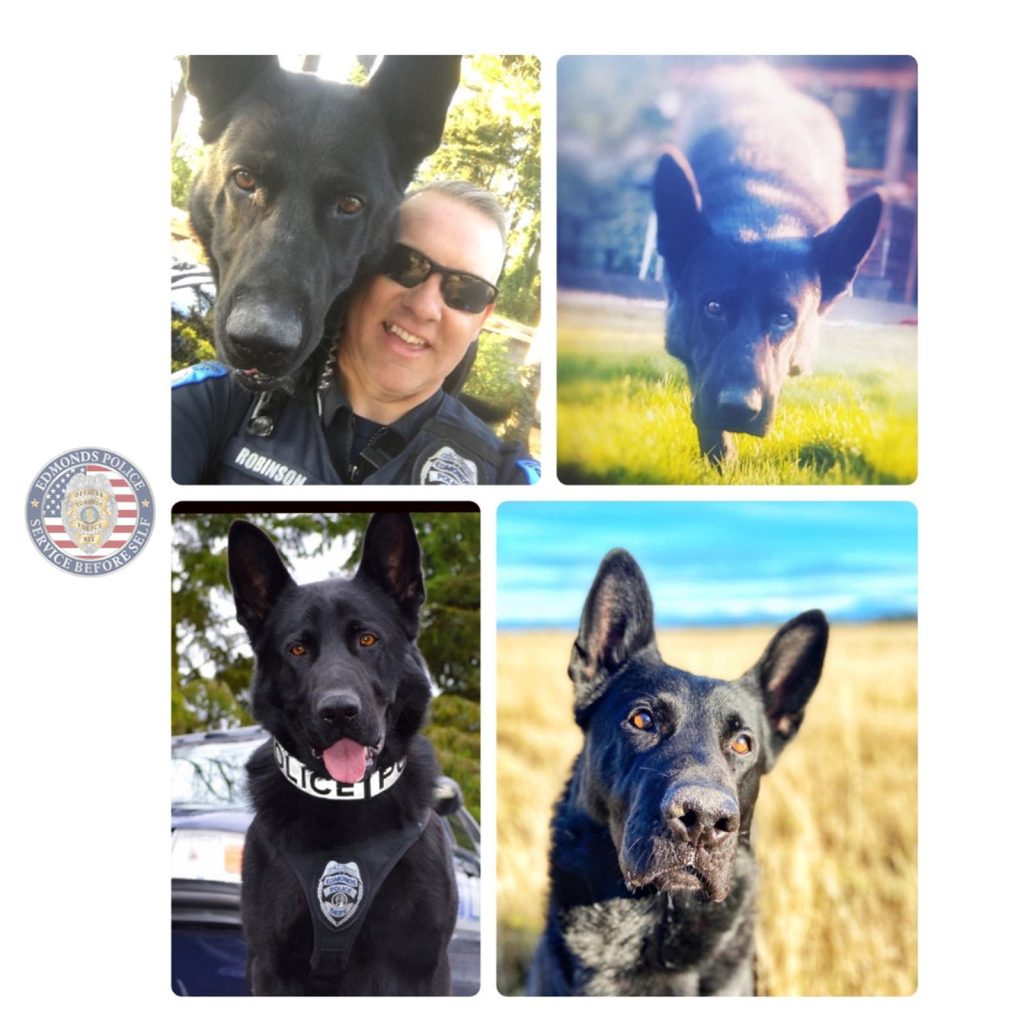 Hobbs was an asset to law enforcement throughout Snohomish and King counties, fearlessly pursuing suspects who fled into the community. One of his many career highlights was the 2017 apprehension of two armed subjects who had committed a take-over robbery of a business in Mountlake Terrace. Hobbs and Robinson searched for multiple hours in a driving rainstorm, refusing to quit until the suspects were apprehended.
Sergeant Robinson and Hobbs were a valuable asset to Edmonds and Snohomish County public safety. The team also achieved Master-level certification multiple times during their tenure and was a regular at public events and did countless demonstrations for schools and the community.
---
SOURCE: Edmonds Police Department