Meadowdale High School to receive two new clinicians to support student mental and behavioral health
LYNNWOOD, Wash, August 30, 2023—Meadowdale High School will be receiving two new School-based Clinicians that will offer mental and behavioral support for Lynnwood students in the coming months. The program will be offered through the Center for Human Services and paid for with approximately $200,000 from the city of Lynnwood's American Rescue Plan Act funds.
The clinicians will be based out of Meadowdale High School's new Community Health Center, but students enrolled in Meadowdale High School, Meadowdale Middle School, Meadowdale Elementary School, and Lynndale Elementary will all have access to their services.
The program is open to supporting more schools in the future, so long as they reside within the Lynnwood city limits, but these are just the four schools who have expressed a need for mental and behavioral health support for the time being, Lynnwood Councilman George Hurst explained.
At its Business Meeting August 14, the Lynnwood City Council approved the funds to provide School-Based Clinicians for Lynnwood schools within the Edmonds School District for behavioral and mental health support. The final motion, which passed 5-2, was brought forward by Councilman Joshua Binda and seconded by Councilman George Hurst.
The monies will fund two full-time mental health professionals for up to one year from the Center for Human Services by the City of Lynnwood to offer therapeutic mental and behavioral services for students.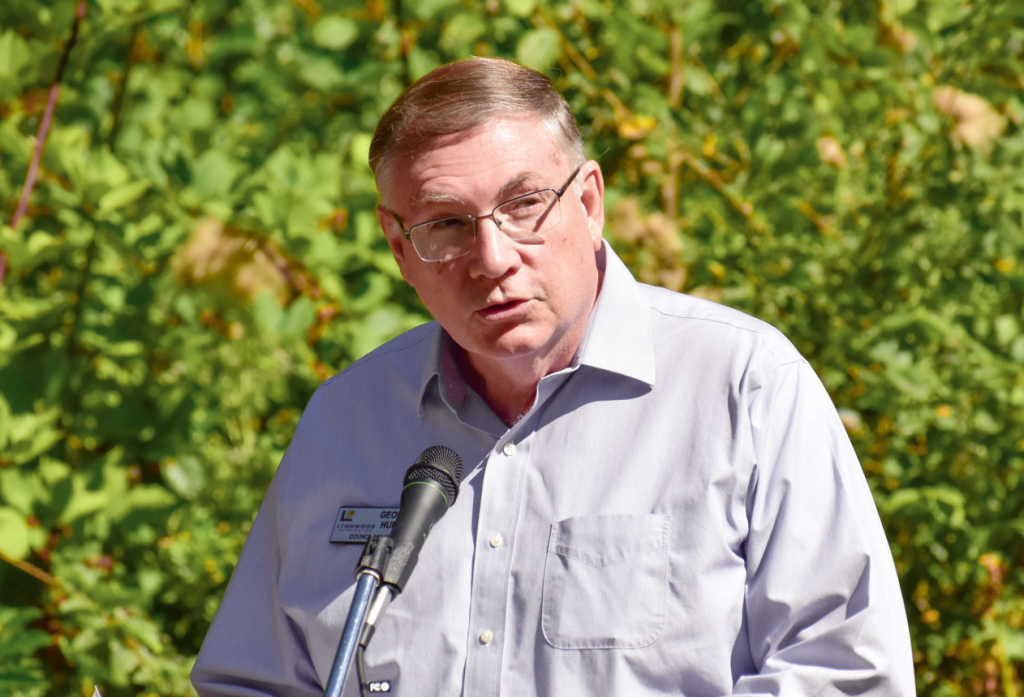 Councilman Hurst initially brought the proposal back in July of this year after months of working diligently with Lynn Sordel, Director of Parks, Recreation, and Cultural Arts for the City of Lynnwood; the Human Services Commission; Verdant Health Commission; and Edmonds School District to bring the motion for a council vote.
To date, Lynnwood City Council has allocated roughly $9.8 million of the ARPA monies it has received. There is still a little over $800,000 remaining.
Back on February 3, 2022, the Human Services Commission forwarded three ARPA funding requests to the City Council: School Based Mental Health Counseling, Strengthening Child Care in Lynnwood, and a Guaranteed Income pilot program for residents. The Commission later presented these funding requests on April 20, later expressing disappointment afterwards that the City Council did not seem interested in any of the proposals.
On September 19, 2022, the Human Services Commission, alongside ESD Superintendent Dr. Rebecca Minor, Lisa Edwards with the Verdant Health Commission, and Vanessa Villavicencio, Mental Health Director at Center at Center for Human Services, presented to council specific data on the health issues the school district was witnessing, particularly with high school and middle school-aged students.
During that presentation, Dr. Miner noted 62% to 74% of students (depending on grade) reported feeling nervous or anxious within the last two weeks of being surveyed – as part of the district's Healthy Youth Survey which is conducted every two years. Additionally, 44% of 12th graders, 26% of 10th graders, and 31% of 8th graders reported feeling so hopeless or lost that they stopped doing daily activities and 15% of 8th graders. 18% of 10th graders, and 19% of 12th graders also considered attempting suicide at some point recently. Each of these data points represents an increase compared to pre-COVID numbers.
At its May 1, 2023 meeting, ARPA funding is again returned to the Council agendas. ESD superintendent, Dr. Minor, and fellow school board members requested support of the Human Services Commission's School Based Mental Health Counseling proposal. Some Council members pushed back because of Edmond School District budget cuts of arts departments.
Around this time, community member Wally Webster came forward with his Access Project proposal which led to him and Councilman George Hurst sharing each other's support for the wellbeing of Lynnwood's youth. This was the impetus of moving the School Based Mental Health Counseling proposal forward, Hurst told the Lynnwood Times.
"Wally had his proposal to try and help kids and here was this proposal that really is so Lynnwood focused, that I think in the end it finally made sense for some folks," said Hurst.
At theJuly 17, 2023, Council meeting Hurst brought forward the School-Based Mental Health Counseling proposal as a reminder to the Council that this request is still up for an August 14 vote.
"We're not hiring more staff for the school district we're hiring mental health professionals to help serve kids in Lynnwood. I was just happy that it finally passed," said Hurst.
Hurst added that Lynn Sordel, who has been the liaison to the Human Services Commission for nearly four years, was a key player in getting the motion on the table.
The Commission with Sordel, worked tirelessly to create some very meaningful and responsible recommendations to the council, especially concerning the use of the city's American Rescue Plan Act funds.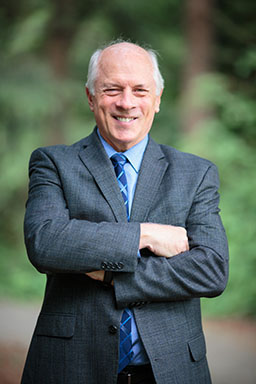 "We have focused our attention to services that would directly be provided to the community and things that we believe are important to the community and things that have been validated by other work," Sordel told the Lynnwood Times. "There's a mental and behavioral health issue that has been messaged to the council by the Edmonds School District, by Verdant Superintendent Lisa Edwards, myself, and two other presentations by the Human Services Commission.
When Sordel heard it finally passed on August 14, he was on vacation at Pacific Beach watching the council meeting remotely. He informed the Lynnwood Times that he was overcome with gratitude and pride for all of the hard work the Commission and partners put in to make School Based Mental Health Counseling a reality for Lynnwood's schools.
"We worked very hard to create a proposal that would provide a very valuable trusted partner, which we did with the community health services organization because they have been providing mental and behavioral health therapists in the school for a number of years – Verdant has been funding some of those," said Sordel. "These positions are not funded by the district, that is why this proposal makes so much sense, to help provide additional trained therapists in Lynnwood schools. This is an investment. This is not spending ARPA money, this is what ARPA was set up to do: to help, to rescue. Our children, our youth has been impacted by the impact and it has been very clearly messaged that they need help…This investment will benefit our youth in our city."
Meadowdale High School Principal David Shockley knew there was some collaboration between the Edmonds School District and the city of Lynnwood in favor of the proposal. When the motion passed, he was sitting by Edmonds School District Superintendent Dr. Rebecca Minor checking off votes and informed the Lynnwood Times he was extremely grateful it did.
"Any time we can get some resources from outside of the school that doesn't impact our budget and that's helping kids, we're going to look at it very seriously," said Shockley. "This is a net positive for our kids. Our students have come back from COVID from two or three years of isolation, self-supervision, and loneliness. Those three are very big barriers to them being successful in school."
Shockley shared that although the school has outstanding guidance counselors and support personnel such as a Family Resource Advocate, a student intervention coordinator, and a school psychologist; these positions do not provide ongoing therapeutic services.
The two mental health counselors will be based at the Meadowdale High School campus. The high school recently received a grant from the county's ARPA funds in June of this year that will go toward building a new outdoor structure dedicated to mental and behavioral health services.
Edmonds School District has been operating its School-Based Health Center at Meadowdale High School since September of 2022 – the first SBHC in the county. Since then, it has been seeing up to 10 students a day on average.
Meadowdale High School was selected by Community Health Center (CHC) of Snohomish County and Edmonds School District in part due to their distance from existing community health center access points and the surrounding community's lower income levels compared to other high schools in the district. An SBHC meets students where they are, in schools.
"We're always happy to have more resources for our students," Mara Marano-Biano, Edmonds School District's Director of Health and Services told the Lynnwood Times. "We're just so excited that the school-based center is really meeting the needs of our students and we hope to grow it in other high schools."
---
EDITOR'S NOTE: Featured photo from the 2019 freshman welcome by Meadowdale High School staff and upperclassmen (Sophomores and above).