PNW welcomes first ever drive thru Shake Shack in Lynnwood
LYNNWOOD, Wash., September 6, 2023—Shake Shack, the popular New York City-based burger chain, officially opened its newest location in Lynnwood at 18800 Alderwood Mall Parkway, Wednesday, September 6. This is the restaurant's fourth Washington location and its first ever Drive Thru in the Pacific Northwest.
Shake Shack also has Washington locations in Downtown Seattle, Seattle's University Village, and Kirkland.
"Looking at Lynnwood and its community, seeing what we could bring to the table, definitely played a huge part in [deciding on Lynnwood]," Amanda Wochnick, Shake Shack Area Director for Oregon and Washington, told the Lynnwood Times. "It's a good fit. It just made sense to come to Alderwood."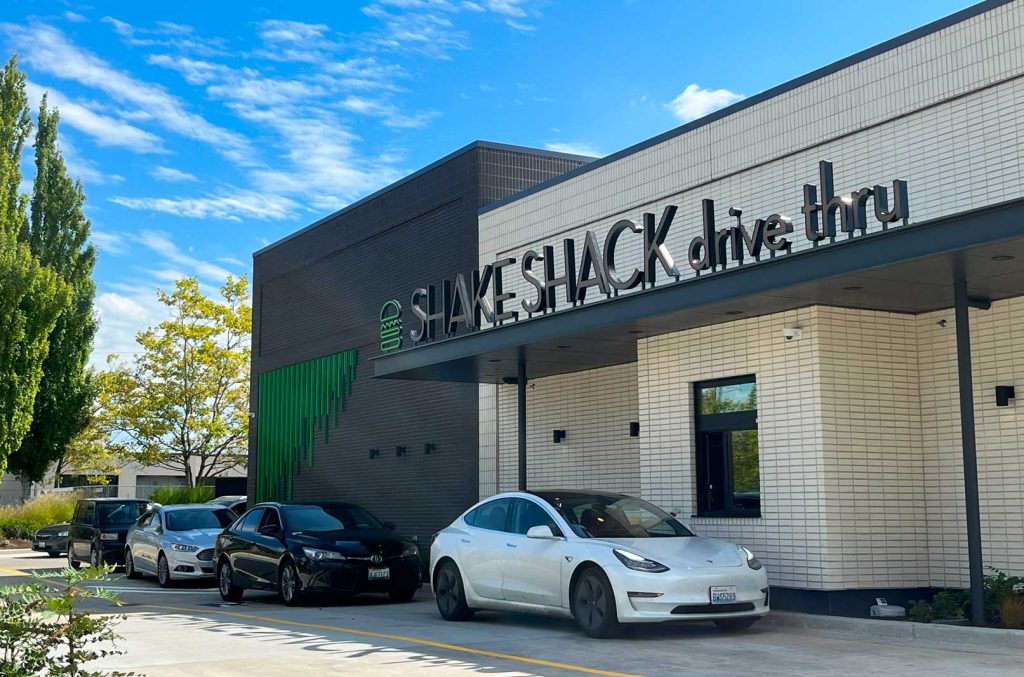 Lynnwood's location has a two-lane drive through, partially covered patio, and parking. Additionally, the brand-new building has both a light and dark masonry veneer, a steel canopy that wraps around the building and provides coverage for pedestrians and drive through customers, large windows, and outdoor dining furniture.
Employees stationed as "line busters" meet vehicles in both lanes of the drive thru with iPads taking orders to increase efficiency.
Wochnick noted the restaurant aims for a 7-minute wait time in the Drive Thru with an 8-minute wait time in the dining room. It takes a bit longer than other fast-food establishments, she continued, because they're still making milkshakes fresh and smashing burgers to order.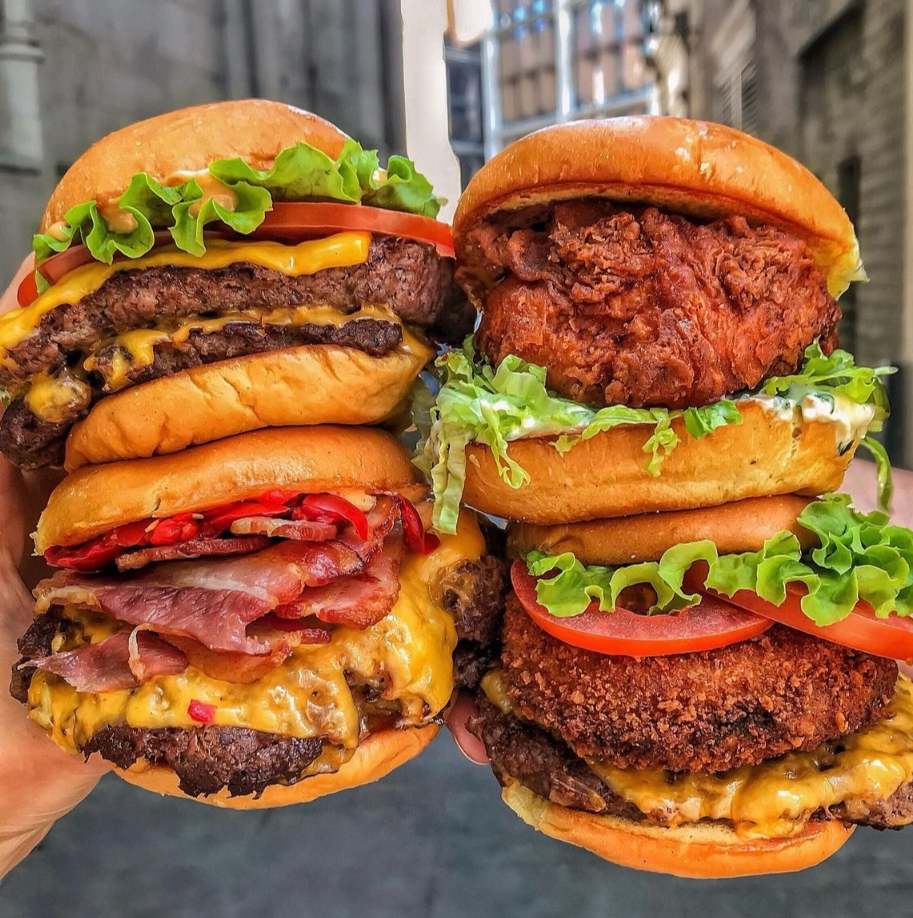 To cut wait times down, customers can download the Shake Shack app, available both on ioS and Android, which allows users to place orders in advance. Pickup orders should be retrieved in the dining room only, she added.
Back in April, Matt Wilson with Chandler Signs on behalf of Shake Shack, applied for a variance associated with sign permits for two drive through menu signs along Alderwood Mall Parkway, according to city records. That application was deemed complete on May 2.
Zebra Architecture sent a project design review to Lynnwood Development and Building Services recently, highlighting some of the project's concepts.
Shake Shack opened in 2001 as a standalone hotdog stand in New York City's Madison Square Park, as an initiative by the city to rebrand and repurpose the park, which had fallen into disuse.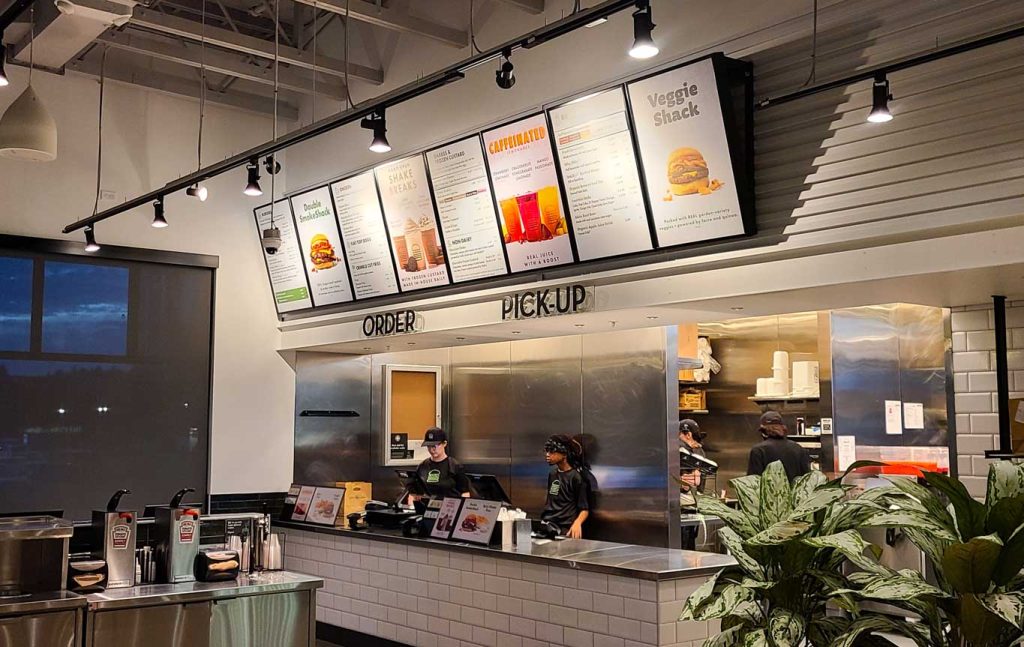 What was intended to be a single New York City hot dog stand, evolved into one of the fastest-growing fast food chains with over 400 locations globally, expanding its menu from New York-style hotdogs to burgers, crinkle fries, and the Shake Shack's namesake milkshakes. The average hamburger price at a Shake Shack runs from $4.75 to $7.7.
"We might be international. We might have over 400 shacks but we still try to think small scale. We still try and think how we can reach out to Lynnwood and be a part of their community, and be a part of their community," said Wochnick.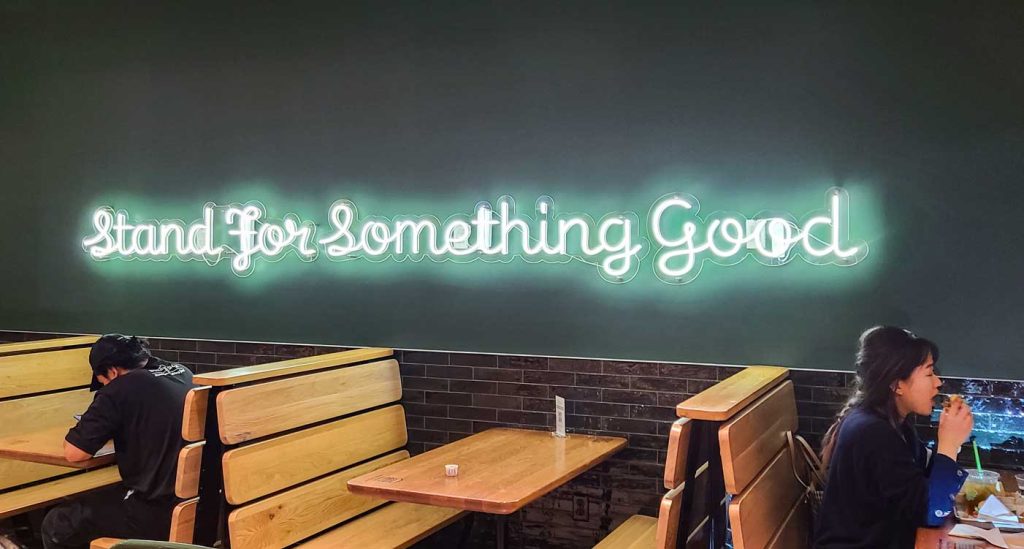 Wochnick has been Area Manager since the end of May. Prior to that she was a Shake Shack General Manager for seven years – two years in Las Vegas, three years in Colorado, and two years in Cedar Hills, Oregon.
Danny Meyer, Shake Shack's founder, made a name for himself within the New York City restauranteur scene for opening the Union Square Cafe, Gramercy Tavern, and Cafe 2 within the Museum of Modern Art, prior to opening the first Shake Shack restaurant.
According to CNBC, the average Shake Shack location generates $4 million in revenue, which is more than twice of your average McDonald's restaurant. According to permit records, the construction of the Lynnwood location is valued at $1 million.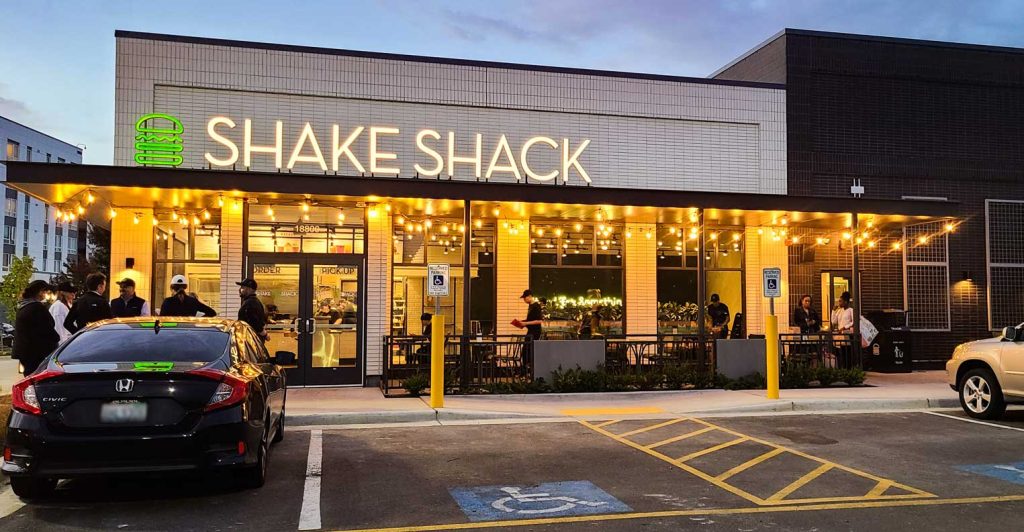 The Shake Shack at Alderwood is the latest dining and shopping option in Lynnwood's City Center after the most recent opening of Fogo de Chãu steakhouse last month and the "live, work, play," addition of the Avalon Bay apartment complexes last year.
Lynnwood's Shake Shack location currently has approximately 75 employees but is looking at expanding its team. To apply visit: https://shakeshack.wd5.myworkdayjobs.com/External
"It's a great company to work for, the pay is amazing, we offer great benefits, we offer paid time off," Wochnick said. "It's just a great company to be a part of."
Shake Shack will soon have another first on their belt when it opens its first ever food court location at Southcenter's Westfield Shopping Center later this month. It also has plans to open a future location in Bridgeport, Oregon, in October.
Additionally, there are a few locations opening in 2024 and 2025, however Shake Shack was unable to provide further details on these PNW expansions.