Public invited to attend reception at City Hall in honor of Alfredo Arreguín
LYNNWOOD, Wash., September 7, 2023—As part of Hispanic Heritage Month, the City of Lynnwood invites the public to a reception at 5:15 p.m. on September 11 to honor internationally renowned artist Alfredo Arreguín and declare September 16, Alfredo Arreguín Day. The Mexican American artist passed away on April 24, at 88 years old, due to health complications from cancer.
The reception will be inside Lynnwood City Hall located at 19100 44th Ave W, where Arreguin's piece, Green Lake, from 2009, hangs. Attendees will also enjoy a dance performance from the Yolihuani Aztec dancers along with viewing various other paintings by Arreguín within City Hall.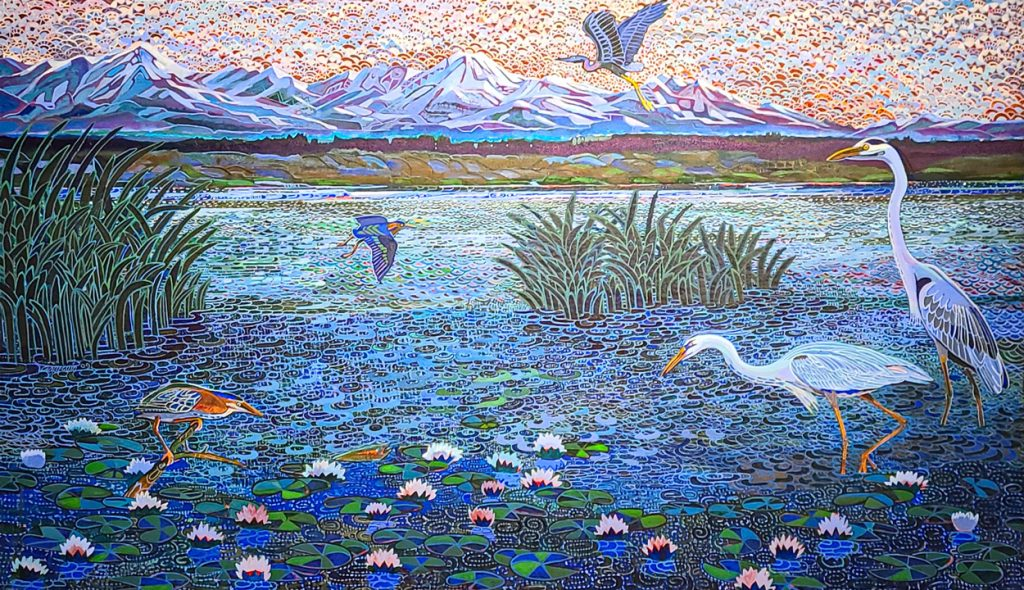 On May 3, the Snohomish County Council unanimously approved a resolution recognizing May 5 in celebration of Cinco de Mayo and  honor of Maestro Alfredo Arreguín. Speaking, on behalf of the resolution, were Lynnwood Vice President Dr. Councilwoman Julieta Altamirano-Crosby who introduced a similar proclamation to the Lynnwood City Council Monday, April 24, and Maria Anakotta who is a Care Consultant with the Alzheimer's Association.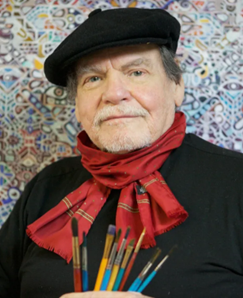 Seattle-based artist Alfredo Arreguín was born in Morelia, Michoacán state, Mexico, and emigrated to the United States at age twenty-two to attend the University of Washington where he earned both a Bachelor and Master of Fine Arts degrees. He is known for his lush, elaborate, colorful paintings featuring plants and animals.
He has been honored with many awards and honors over five decades, including from the University of Washington, a Washington State Governor's Arts and Heritage Award in 1986, and several from Mexico, including the Ohtli Award, the highest recognition given by the Mexican government for contributions to the Mexican community abroad.
Arreguín's art is in collections and museums throughout the world, including the National Portrait Gallery and the American Art Museum (both in Washington D.C.), Seattle Art Museum, Tacoma Art Museum, and in Mexico and Spain.