SR 526 off-ramp at Airport Road near Boeing to close for seismic retrofit
The westbound SR 526 off-ramp at Airport Road (near Boeing) will close beginning at 11 p.m. Wednesday, November 8, through 4:30 a.m. Thursday, November 9, 2023. The work is weather dependent and may be rescheduled according to WSDOT. Please follow the signed detour and add extra travel time, especially if you are headed to Seattle Paine Field International Airport in Everett.
Project overview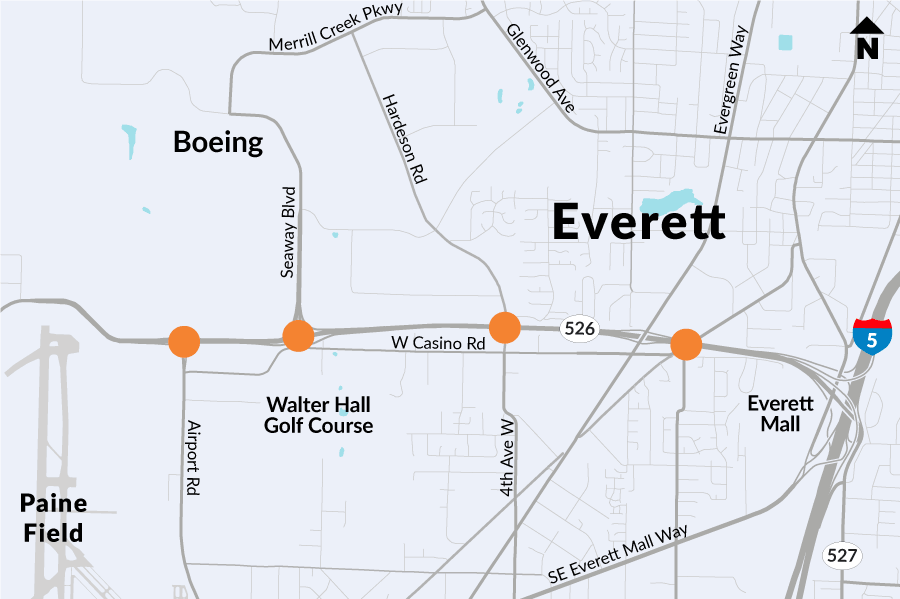 Through December 2023, WSDOT contractor crews will strengthen four bridges along State Route 526 in Everett so they can better withstand a major earthquake. Crews will wrap steel "jackets" around the columns that support the bridges to hold the concrete together in an earthquake, reducing the chance of collapse. Concrete and reinforcing steel between the girders that support the bridge to keep them from moving in the event of an earthquake will also be added.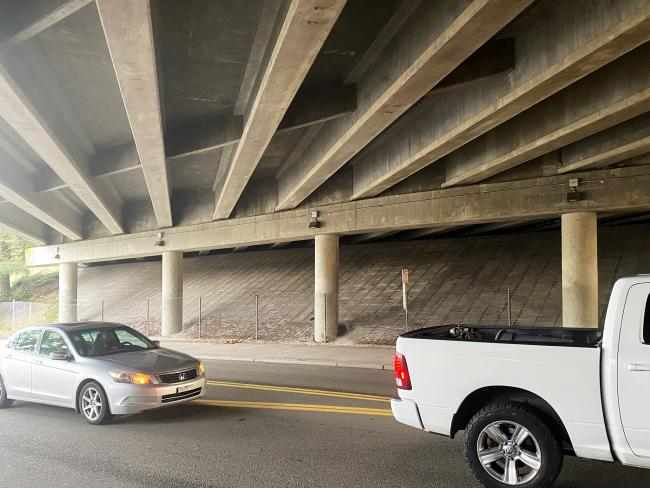 The columns that support overpasses have rebar inside them to provide structural strength, but in a major earthquake the concrete can still crack; if enough becomes dislodged the columns could collapse. Adding steel jackets will help keep the concrete in place, reducing the chance of a collapse and keeping the highways open to deliver supplies to aid recovery.