Update – 6:05 p.m. July 28, 2021: The state Attorney General's Office said today that it does not have the authority to investigate Tesfatsion's death. It is up to the Snohomish County Prosecutor's Office to pursue.
LYNWOOD, Wash., July 28, 2021 – Tirhas Berhand Tesfatsion, a 47-year old woman was found dead at the Lynnwood Jail on July 13 leading to an outside investigation and protest by a defund the police movement on Monday, July 26. This was the first in-custody death at Lynnwood Jail since its opening in 1994.
According to Lynnwood Police Department Policy #C602, inmate safety checks are required at least once every 60 minutes. The policy allows for camera monitoring to supplement safety checks but not replace the need for direct visual observation.
DUI Arrest July 12, 2021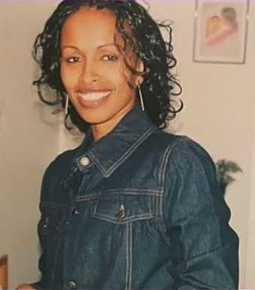 Tesfatsion was pulled over by Lynnwood Officer Brittany Orlosky around 12:30 a.m. on July 12 after swerving and driving 15 miles below the speed limit on Highway 99. The speed limit in the location of Highway 99 where Tesfatsion was pulled over is 45 m.p.h.
According to Orlovsky's report, Tesfatsion's speech was slurred and she seemed confused. Tesfatsion admitted to not consuming any alcohol that evening but pointed to an injection mark on her arm and informed the officer she had taken anti-depressants before confessing to using oxycodone.
Tesfatsion then submitted to a field sobriety test, which upon the officer's observations led to probable cause of her arrest for DUI. She did not have a valid driver's license nor insurance. This was her second DUI within seven months.
After several failed attempts at a breathalyzer test, Tesfatsion agreed to a blood test and was transported to the Lynnwood jail for booking.
Lynnwood Jail Timeline
On the morning of July 12 at 1:15 a.m., Tesfatsion was turned over to the Lynnwood Jail to begin the booking process. She informed the jail that she suffered from depression but had no thoughts, nor ever attempted suicide. Based on an infectious injury to her arm, a concern for drug withdrawal, and a disclosure of mental illness, Tesfatsion was filed under "special consideration."
At 2:06 a.m. she was place in Holding Cell 1 then transported to Swedish hospital at 3:16 a.m. for blood withdrawal. Tesfatsion was returned to the Lynnwood Jail at 5:04 a.m. and was placed back into Holding Cell 1 where she remained until being transferred to Cell 7 at 3:28 p.m. July 12.
Over the next 20 hours Tesfatsion called four different numbers for a total of nine phone calls, watched tv, slept or laid in bed, and used the restroom. None of her calls were accepted by the called party and her last call was at 1:28 p.m.
According to the Kirkland Police report, at 1:51 p.m. July 13, video footage shows Tesfatsion tying her jail uniform into a ligature and testing it around her neck as she sat on the bottom bunk. Tesfatsion then tested the ligature, unsuccessfully, several times. She then moved to the next set of bunk beds and climbed the ladder to the top bunk where she appeared to attach the ligature to the railing before stepping back down.
Tesfatsion had a blanket draped over her body like a cape during this time, partially or fully obscuring the ligature from camera view.
At 2 p.m. video footage shows Tesfatsion taking a plastic chair into the bathroom area with the ligature attached to her neck but partially obscured by the blanket draped over her.
According to the report, her jail uniform was placed over the blue partition between the sink and toilet while standing on something. Her head lowered and then moved slightly. Through shadows cast upon the wall looking at the cell 7 wall camera, no movement can be seen just after 2:02 p.m. She did not re-emerge from the bathroom.
The actual hanging was not seen or captured on video. Tesfatsion ended her life in the shower area. This portion of the field of view by the camera on video is covered by a digitally created artifact that blocks the view into the shower area for privacy reasons. When asked how she hung herself, by the KPD investigator, one of the officers responded, "[Tesfatsion] used her jail jumpsuit and somehow affixed it to the top of the bathroom stall."
Officers Discover Tesfatsion Unresponsive
Around 3:01 p.m. Officer Szalda entered Tesfatsion's cell intending to administer medications prescribed by Dr. Scott McAfree of the Lynnwood Jail's nursing station. However, he found Tesfatsion unresponsive near the shower and toilet area of her cell.
On July 12, Tesfatsion was prescribed Sulfamethoxazale (an antibiotic), Promethazine HCL, Hydroxyzin, Hydroxyzine (an antihistamine), Naproxen (an anti-inflammatory), Mupirocin (an antibiotic for skin infections), and an anti-diarrheal. On three occasion she received some of all or the medications. During the booking process, Tesfatsion stated on the questionnaire that she had no known allergies to medications.
Within 30 seconds of Officer Szalda's discovery of Tesfatsion's body, Officer Lindgren unraveled the jail uniform from the vertical partition between the sink and toilet while Officer Rittgarn lowered her 106-lb, 5-foot 3-inch body to the floor.
At 3:02 p.m. officers Lindgren and Williams began administering chest compressions and radio calls went out for Emergency Medical Service (EMS) personnel.
At 3:05 EMS personnel arrive and by 3:06 p.m. CPR was being performed. At 3:29 p.m., resuscitation efforts were terminated.
Tirhas Berhand Tesfatsion, was pronounced dead at 3:30 p.m. on July 13, 2021. She is survived by her two sons, Jonathan Yohannes and Eliyas Blanchfield; her father Berhane Tesfatsion, her mother Hideat Yiman, and sisters Shishan Tesfatsion and Frewoini Tesfatsion.
Tesfatsion was the only female inmate at this time and according to the report, surveillance records indicated there was no interaction with any of the other three inmates (all male), adhering to Lynnwood Jail policy.
There was a total of five on-duty Lynnwood Jail staff during the time of the in-custody death. Routine hourly physical cell checks on Tesfatsion commenced 6:35 a.m. on July 12 to 5:03 a.m. on July 13. There was a meal service at 7:21 a.m. The next routine physical cell check on Tesfatsion was not until 8:45 a.m. which continued until 11:05 a.m.
Between 11:05 a.m. and 1:28 p.m., there was a meal service around noon, and she performed several outgoing calls. During the time Tesfatsion formed the ligature at 1:51 p.m. to the time the shadow cast upon the wall stop moving at 2:02 p.m., there was no physical cell check until 3:01 p.m. when Officer Szalda entered Tesfatsion's cell to administer medications.
According to the report, Officer Lindgren was not in the jail during the period Tesfatsion hung herself. Other officers were in the booking area where remote monitoring can be performed. Two of the officers have at least fifteen years with the Lynnwood Police, whereas the other three have less than five years.
According to Tesfatsion's autopsy, conducted by Dr. Robert Johnston of the Snohomish County Medical Examiner's Office, the cause of her death was "asphyxia by ligature hanging/suicide." She had marijuana, methamphetamine, amphetamine and fentanyl in her system the report also indicated.
Kirkland Police Department Investigation
The Lynnwood Police Department requested the assistance of Snohomish County Multiple Agency Response Team (SMART) to investigate the death, but since there was no indication of police or custody use of force, they declined. Lynnwood PD then contacted the Kirkland Police Department who agreed to take on the death investigation.
The request for mutual aid was authorized by Kirkland Police Chief Cherie Harris who assigned a team of experienced detectives – A. Haas, R. Kaufman, A. O'Neill, Sgt. D. Quiggle – and sergeants – M. Vickers and C. Slominski.
Lynnwood Police Department released full access to its facilities, staff, reports and electronic video/data to the investigators. A summary of the investigation was given by the lead Kirkland Detective to members of the Lynnwood Police Command Staff on July 21.
Support for the Family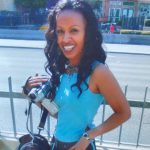 A gofundme account was created by Tesfatsion's family to raise funds for her funeral and memorial where many friends and family members shared their condolences and memories of their dear friend and family member.
"Will never forget my beautiful Auntie Tirhas and all the memories we created together. You will continue to live on in all of our hearts and through your sons Jonathan and Eliyas. We will protect them and guide them for the rest of our lives & we can't wait to see you on the other side," Deanna Robinson, Tesfatsion's niece wrote.
As of July 27, $15,665 of the $40,000 goal has been obtained through 246 donors.
Tesfatsion's death sparked an emotional protest at Lynnwood City Hall Monday, organized by the Seattle-based group Decriminalize Seattle who describe themselves as a "coalition that builds power in Seattle to invest in pro-community, pro-people initiatives and divest from policing and the criminal legal system."
Nearly 100 met outside City Hall, which included Tesfatsion's sister and niece, expressing concerns over in-custody safety and suspicions surrounding the cause of death. The city council voted Monday to allow the Washington state Attorney General's Office to conduct its own independent investigation and is currently awaiting a response to this request.
If you or someone you know is contemplating suicide, please contact the National Suicide Prevention Lifeline at 1-800-273-TALK or www.suicidepreventionlifeline.org.
If you or someone you know is struggling with substance abuse, seek out a local narcotics anonymous group at https://everettna.org/.
---
The Serenity Prayer: "God, grant me the serenity to accept the things I cannot change, The courage to change the things I can, And wisdom to know the difference."