Groundbreaking for Lynnwood's Community Justice Center
LYNNWOOD, Wash., November 6, 2021 – Lynnwood's new Community Justice Center held its groundbreaking ceremony on Wednesday, October 27 to signify the end of the planning process of the new facility after three years of planning and redevelopments. 
The ceremony was not promoted as a public event to limit the number of attendees.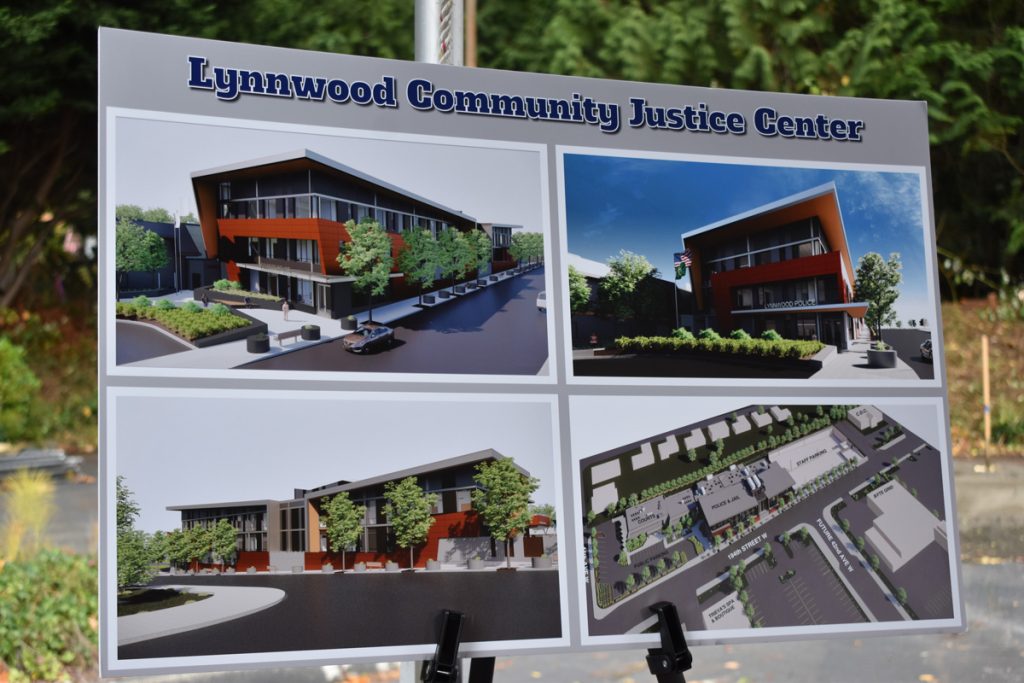 During the ceremony, Elizabeth Lundsford continued the project's history of protest by splaying herself above the ground where fifteen contributors to the project ceremonially took shovels to the land, yelling, "This is what Jesus would do." The group, which consisted of Mayor Smith, the Lynnwood City Council, Chief Nelson, and Court Director Paulette Revoir, among others, ignored her display and continued the ceremony without effect.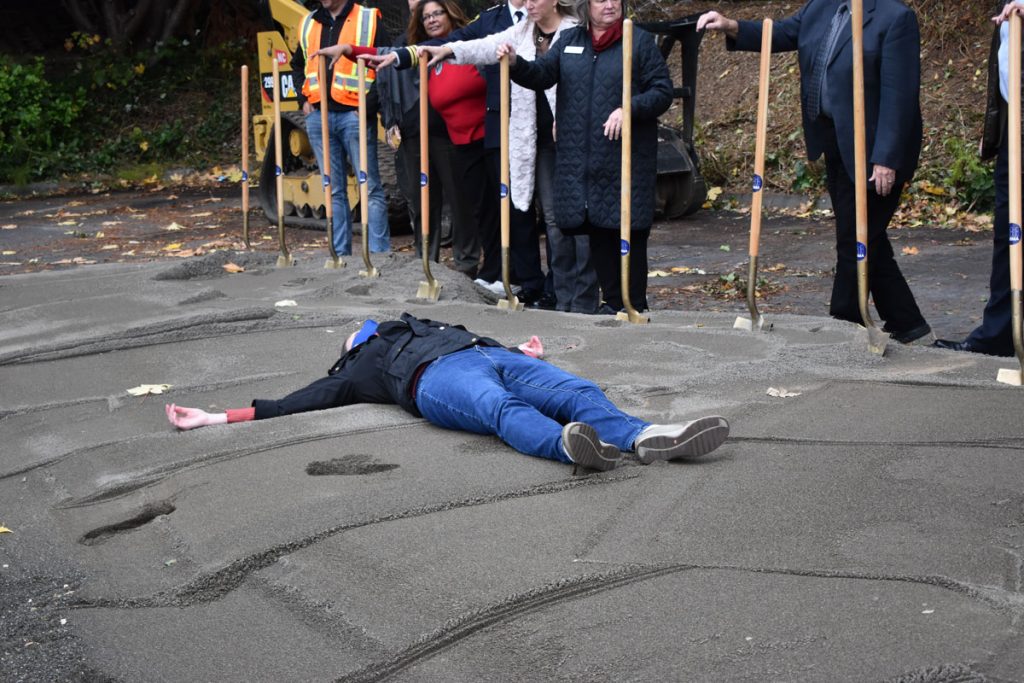 "This is white supremacy 2.0. It was really hurtful even acknowledging the systematic racism in our current justice system, and I'm sorry but incarcerating a person does not help a person no matter how you spin it," Lundsford told the Lynnwood Times after her silent protest.
After a city council meeting was stormed by citizens on August 4, voicing their frustrations concerning the in-custody death of Tirhas Tesfatsion, a tragedy they attributed to lack of care within the current jail, council decided to postpone the vote on the justice center until September 13. Within that time, representative Lauren Davis led a task force, meeting with Chief Nelson and redeveloping the original plans to include a mental health wing and adding behavioral urgent care, a crisis stabilization unit, and social services hub, all while reducing the number of beds from the originally proposed 100 to 84, still a significant upgrade in capacity from the current jail's 46 allowed beds.
While originally projected to cost $64 million, due to its redevelopments the construction is now set at $69 million, paid entirely from bonds and existing criminal justice taxes without a tax increase for the citizens.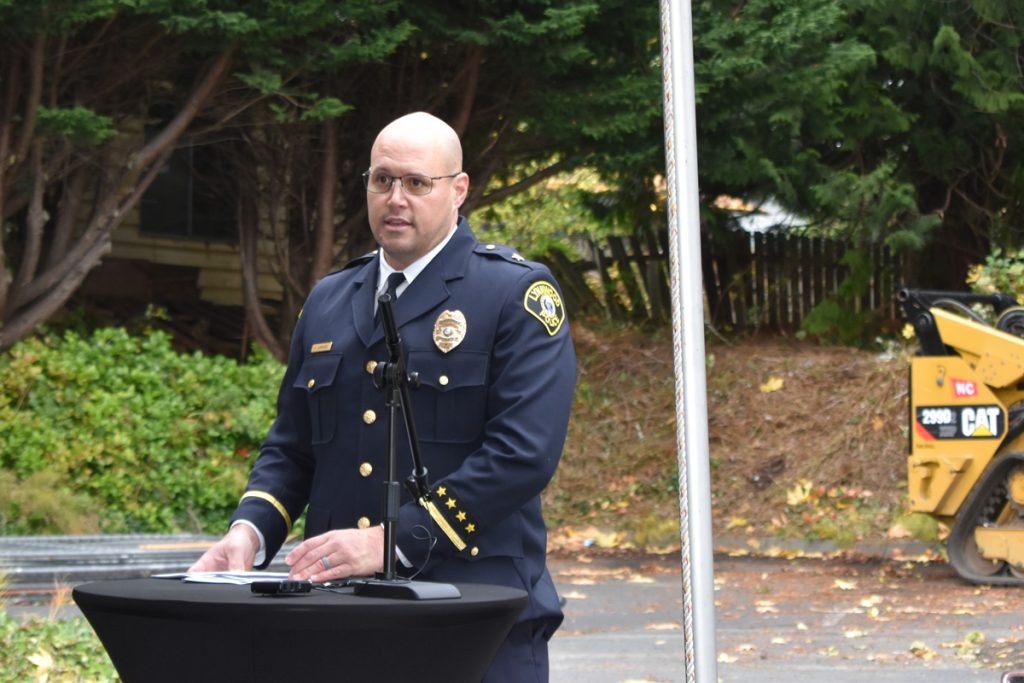 Commander Cole Langdon of the Lynnwood Police Department took the podium before the ceremonial groundbreaking to note some other features the new facility will offer in addition to its mental health wing and added bed count. The features include:
An Emergency Operations Center capable of providing the infrastructure necessary to support emergency operations for the growing city of Lynnwood and surrounding regions.
A community room for police, community group use, and large police training, also including a space for the community health and safety section, crime prevention officers, and the nearly 80 volunteers that provide services to the community.
An evidence facility to return onsite to no longer have to transport evidence across the city and pay lease agreements for a facility the department does not own.
An officer training area both for physical exercise and defensive tactics but also for officer wellness efforts.
An improved, dedicated space for domestic violence victim coordinators to work with families in privacy during their most difficult times.
A reimagined misdemeanor jail with a focus on partnerships with service providers to provide programming and medical services to address underlying causes of criminal behavior to improve the quality of life for both incarcerated individuals and crime victims.
"I was born and raised in this community, and I remember walking from 184th and 44th, visiting friends when I was in fourth grade and walking by this building when it was a dental office. We used to stop by and get our jawbreaker candies from the convenience store and play in the little field that was by here as well," Commander Langdon said. "Here we are, 28 years later, to celebrate the groundbreaking of our community justice center."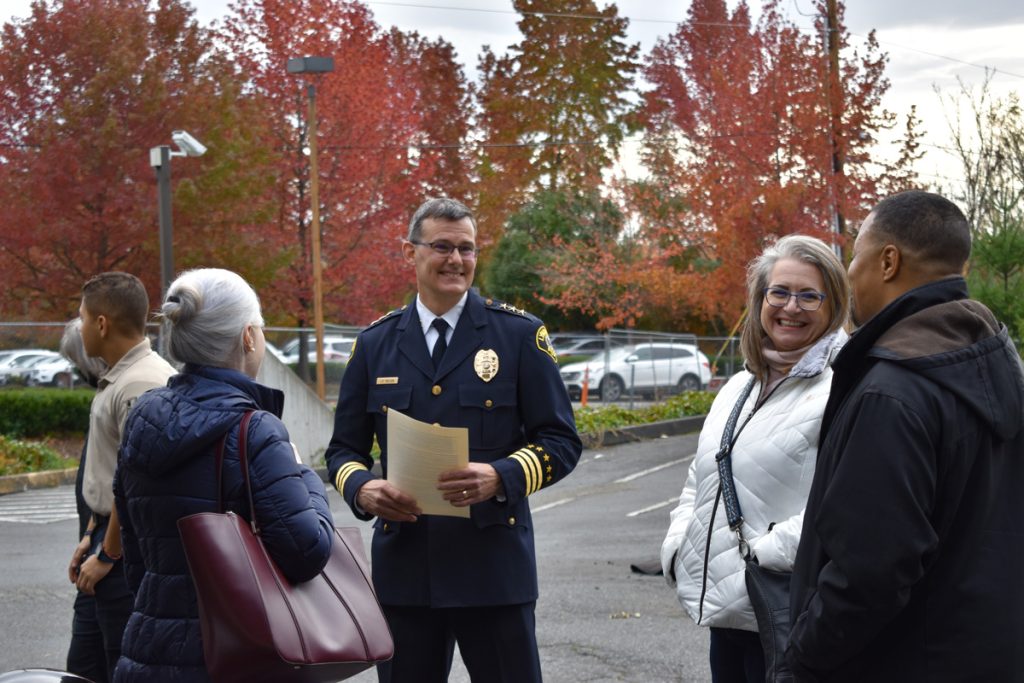 Sharing the podium with Commander Langdon was Chief Jim Nelson, Mayor Nicola Smith, Court Director Paulette Revoir, Councilmember Shannon Sessions, and Council President George Hurst who shared their thoughts on the project's history, from sharing memories of walking by the old dentist building to the three years of planning before the ceremony held yesterday.
"I am proud of what we were able to accomplish and especially to provide the space for great men and women who work for the Lynnwood Police Department as they provide services to our community," Chief Nelson said.
Nelson acknowledged a partnership with the Community Health Center of Snohomish County for the work they have done from the beginning and have stayed throughout the design process, as well as retired Chief Tom Davis, the design team, Deputy Chief Chuck Steichen, Mayor Smith, and the and Lynnwood City Council.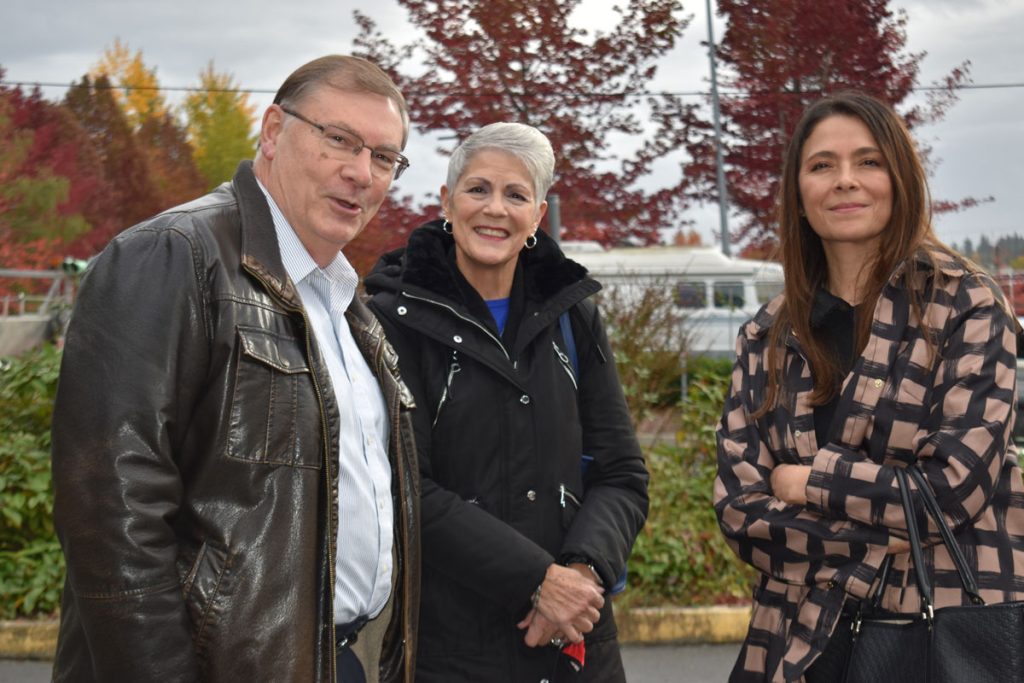 Council President Hurst spoke on Tesfatsion's suicide, adding that the tragedy has educated him in his own biases and encouraged him to learn more about misdemeanor law to ensure "true justice in Lynnwood."
"The tragic death of Tirhas Tesfatsion in a city jail launched an effort that has created plans for a community recovery center," Hurst said. "The city council must make sure that on these grounds we will have a community justice center, but we must also make sure that it is a center for justice for our community. For the past few years, we have heard the cry, 'No justice, no peace'…The call is for justice; we must answer that call."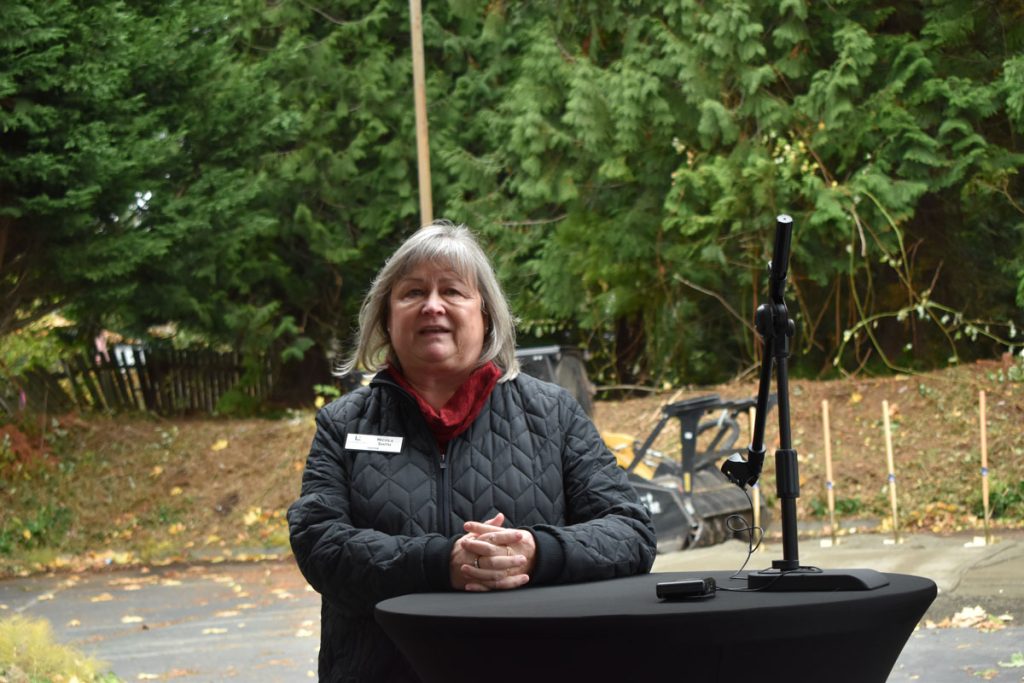 Mayor Nicola Smith spoke on how the project has been a personal journey for her, as her own children have come in and out of jail over the years. To her, she has been working out how to bring the criminal justice center to conduct intervention and save lives.
"Thank you, and I'm proud to leave this as a legacy," Smith concluded.
In 1959 the first police department was just an office and a couple holding cells in the basement of what was then city hall on 194th and 56th. In 1969 city staff moved to a building next door, the original city hall, allowing the Lynnwood PD to take over the former city hall building. Police business and detectives' offices were up on the main floor. The jail, dispatch, and patrol division were all located in the basement of this small building.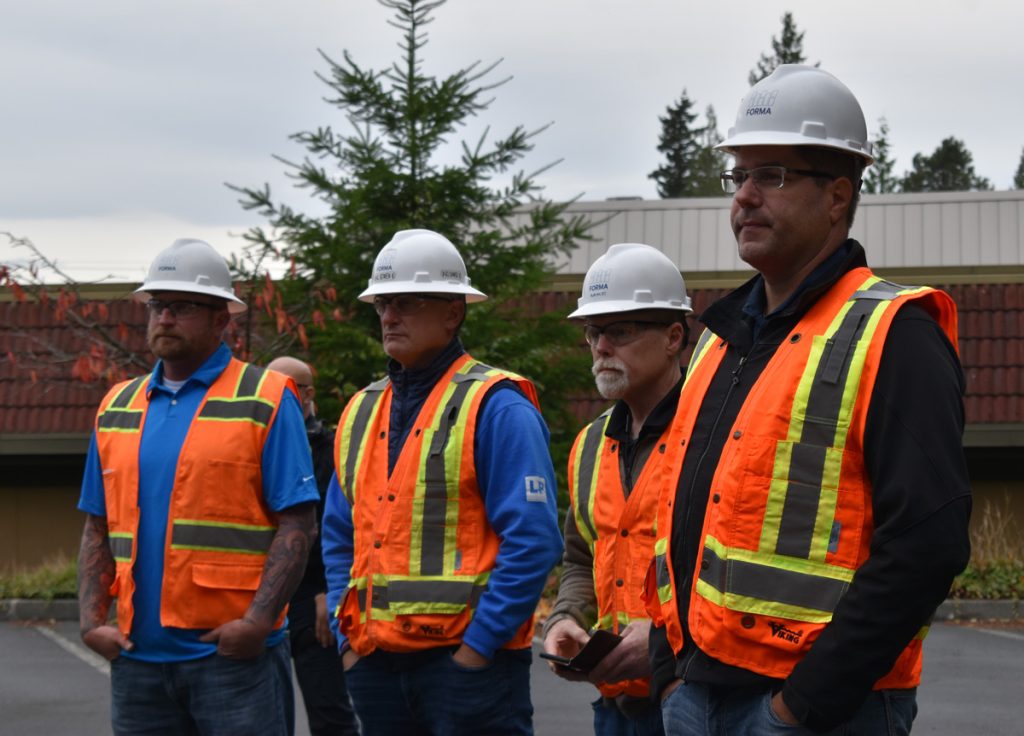 Fifty years ago, in 1971, the Police Department moved to the North Administrator Building, which is now where the Senior Center is located. On December 30 of 1993, the ribbon-cutting for the current Civil Justice Center was held, and now, 28 years later, the Community Justice Center will act as the city's first facility dedicated to the Lynnwood Police Department in Lynnwood's history, set to open in 2023.