Local Eats Spotlight: Date Night at Lombardi's
EVERETT, Wash., December 20, 2021 – Lombardi's Italian Restaurant and Wine Bar is a small chain in Southwest Snohomish that serves authentic Italian cuisine and provides exceptional hospitality. Headed by a mother-daughter duo, the small restaurant chain puts a big emphasis on supporting and growing its family.
The Lombardi's Family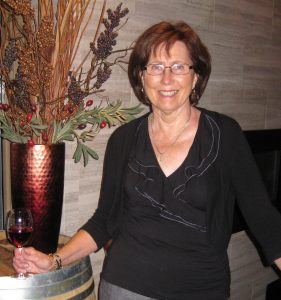 It was founded in 1987 by restaurateur Diane Symms, who remains a co-owner to this day, and is currently led by Symms' daughter, CEO and Co-Owner Kerri Lonergan-Dreke. Lombardi's has flourished over the years and now has three locations in Everett, Mill Creek, and Bellingham.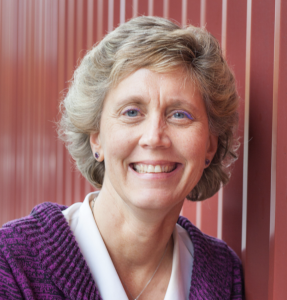 When commenting on Lombardi's growth, Dreke shared that their key ingredient to success is nourishing the symbiotic relationship between staff and guests.
"We take good care of our staff and are always looking to evolve that so that they're taking great care of our guests," she explains. "And I think one of the big things that guests like about coming to Lombardi's is not only the fantastic food but the engaging personal relationships that they've made with staff."
"People like to go where they're known," she emphasized.

Lockdowns and layoffs
While Dreke has always prioritized her employees, the recent pandemic helped her realize just how paramount staff care is to her. She distinctly remembers feeling devastated when layoffs ensued mid-holiday season, as the state went into its second lockdown in 2020.
"It was the second time in six months, right before the holidays. I mean—I was just beside myself about having to do this and knowing the impact that these layoffs were going to have on our staff," she recounts.
Determined to do all she could to help her employees, Lombardi's organized a fundraiser, asking guests to contribute to a staff pool to provide supplemental wages. "Because if they were to qualify for unemployment, it might have taken two to three weeks before they got their first payment," Dreke recalls. "So they literally had no income coming in during the holiday season. So we did a lot of community outreach to raise funds as well as we contributed as a company ourselves."
Recounting how she devoted endless hours to helping her staff during that time, she says, "I've realized these are the most important people outside of my family in my sphere of influence. And I just was not willing to turn my back on that. Aside from dealing with all of the other challenges and crises that we've had from COVID—that was first and foremost for me."
From talking with Dreke, it was clear that she sees Lombardi's crew as a family and wants guests to know they're welcome to join it. "We want every guest to feel like they're a part of the Lombardi's family," she says, "because they are."
Dedication you can taste
Another remarkable aspect of Lombardi's is their dedication to serving the authentic flavors of Italy in a way that is approachable for the American palette. Dreke and her management team go to great lengths to accomplish this. "Great lengths" here means that they fly all the way to Bel Paese periodically.
Photos from a Lombardi's management trip to Italy in 2018. Photos provided by Kerri Lonergan-Dreke.
"There is always something new to bring back," Dreke explains.
Thanks to these company trips, Lombardi's dishes are continuously evolving. For example, Drake notes how they refined their lasagna recipe over the years. "So previously, our lasagna dish was kind of American glop," she said, describing an almost textureless arrangement of cheese and sauce. "It was just sort of like soup, almost."
"In Rome, we ate this really amazing lasagna that had layers of pasta with meat and sauce in between—it had definition, and it had character," she explains. "So that was one of the big changes we made when we came back: We use six layers of fresh pasta sheets and then sauce and meat. We don't put a ton of cheese on it. We get so many compliments on it."
Dreke also stressed Lombardi's commitment to using quality ingredients, sourcing locally wherever possible, and making all of their salad dressings and sauces from scratch. "Which is really important because there are no additives. There are no preservatives. There's not a lot of salt," she says.
A taste from Lombardi's menu
For this food review, I collaborated with my wife, Louise, because we shared these dishes during our date night at the Lombardi's Everett location.
Margherita Pizza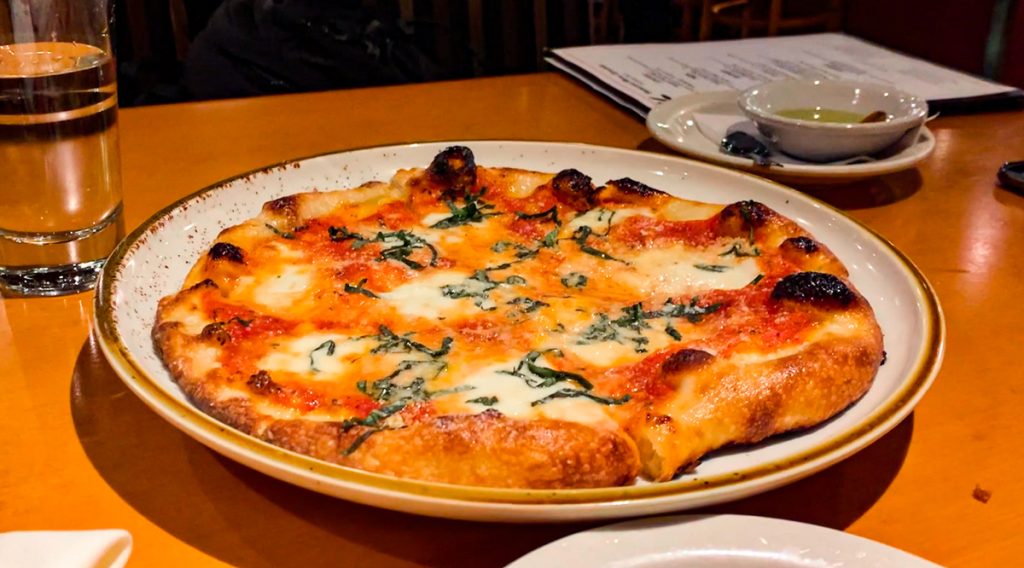 With only tomato sauce, fresh mozzarella, fresh basil, and extra virgin olive oil on a nice thin crust, this pizza was stunningly simple in the best of ways—the shortlist of ingredients allowed each aspect of the dish to shine. I was honestly surprised that I was so impressed just by the quality of the mozzarella. I'm a big fan of the New York Slice, so the thin and chewy crust was top-notch for me. The way the cheese and dough danced together while I chewed is exactly what I look for in a slice. Louise really appreciated the gentle kiss of basil on her slices, too. This pie is a classic example of how less can be more.
Penne Siciliana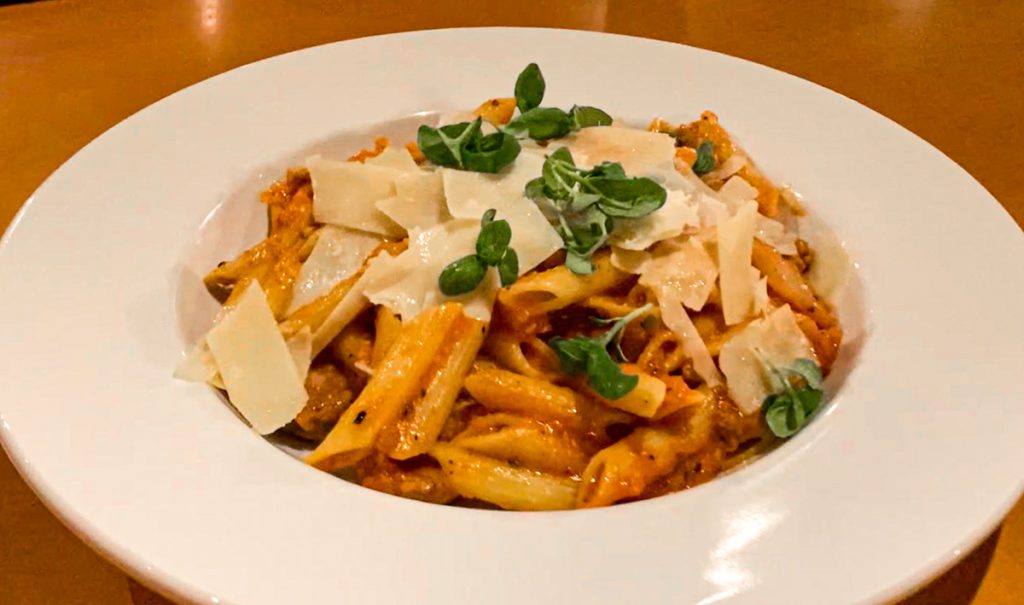 Despite not being able to pronounce "Siciliana" correctly, this menu item was my favorite of the night. It came with penne noodles, Italian sausage, tomatoes, green peppers, onions, chili flakes, shaved parmesan, tomato, and butter sauce. Everything about this dish worked perfectly together. If you've ever eaten something where you positively couldn't wait to take another bite, that's how it was for me eating this pasta.
The sausage, peppers, and chili flakes added a subtle heat to this dish that I really appreciated. I should say, neither of us is particularly fond of sausage, but the one they served here was stellar; it wasn't too chewy and tasted nothing like a hot dog. And no pasta dish can live up to any standard without perfectly cooked noodles, and I'm pleased to say Lombardi's easily delivered on that front too. It's no wonder this is Dreke's go-to menu item.
Cranmerry Cosmo Cocktail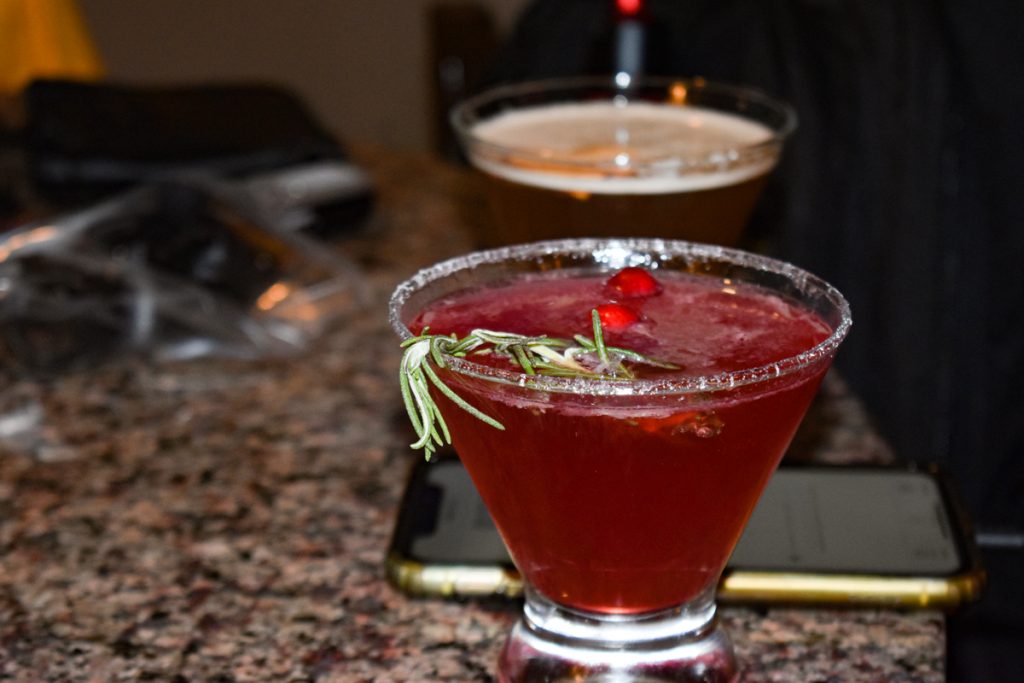 To end date night, we each ordered a cocktail at Lombardi's Mill Creek location. Louise has an affinity for all things cranberry, so naturally, she chose this one. The Cranmerry Cosmo comes with Everett Vodka, lime, pomegranate puree, cranberry juice, fresh cranberries, and fresh rosemary with sugar on the rim. The rosemary stick looked like a piece of a Christmas tree, making for a really cute drink. It was definitely fruit-forward, but not too sweet, so Louise really enjoyed it.
Bourbon-apple-tini Cocktail
Look, I'm a simple man. One of my all-time favorite drinks is whiskey with hot apple cider. So when I read that this cocktail had bourbon, apple cider, Meletti amaro, lemon, and orange bitters, I knew it would be a winner. The bourbon was still present, but it was mellowed out a bit by the apple, lemon, and orange. The only problem with this drink was that it was too delicious so I drank it too fast.
I'd like to personally thank Lombardi's crew members Danielle Perry and Jackie White for designing these drinks and Kylee Somes for mixing them for Louise and me.
RATING
I was dazzled by the quality of Lombardi's dishes. Let me put it this way, you know how store-bought chocolate chip cookies can be pretty good, but nothing compares to a homemade batch? That's what it was like eating the pizza and pasta at Lombardi's. I've had pizza and pasta before, but never with such quality ingredients and elevated flavors. The drinks were delightful and struck a good balance between spirits and sweetness. Our waitress, Alexandra, and our mixologist, Kylee, not only treated us well but were knowledgeable and helpful.
I'm officially awarding Lombardi's Italian Restaurant and Wine Bar with the "Razzle Dazzle Date Night" award.
In addition to date nights, Lombardi's is ideal for hosting life events – birthdays, graduations, etc. They even have several venues lined up for weddings. To learn more about Lombardi's catering and private dining services, visit Lombardisitalian.com.
Visit one of Lombardi's three locations in the Puget Sound:
Bellingham: 21 Bellwether Way Ste 112, Bellingham, WA 98225
Everett: 1620 W Marine View Dr, Everett, WA 98201
Mill Creek: 19409 Bothell Everett Hwy, Bothell, WA 98012