BRIER, Wash. January 14, 2023—Anthony Bolante, a local photojournalist, lives on a quiet, relatively safe, street in North Seattle's Maple Leaf neighborhood. As captain for the neighborhood block watch he knows his neighbors well. With security cameras installed in many homes and living at the end of a cul-de-sac provides a feeling of safety for residents. It was the last place he, or any of his neighbors, thought could be the site of an organized camper trailer theft.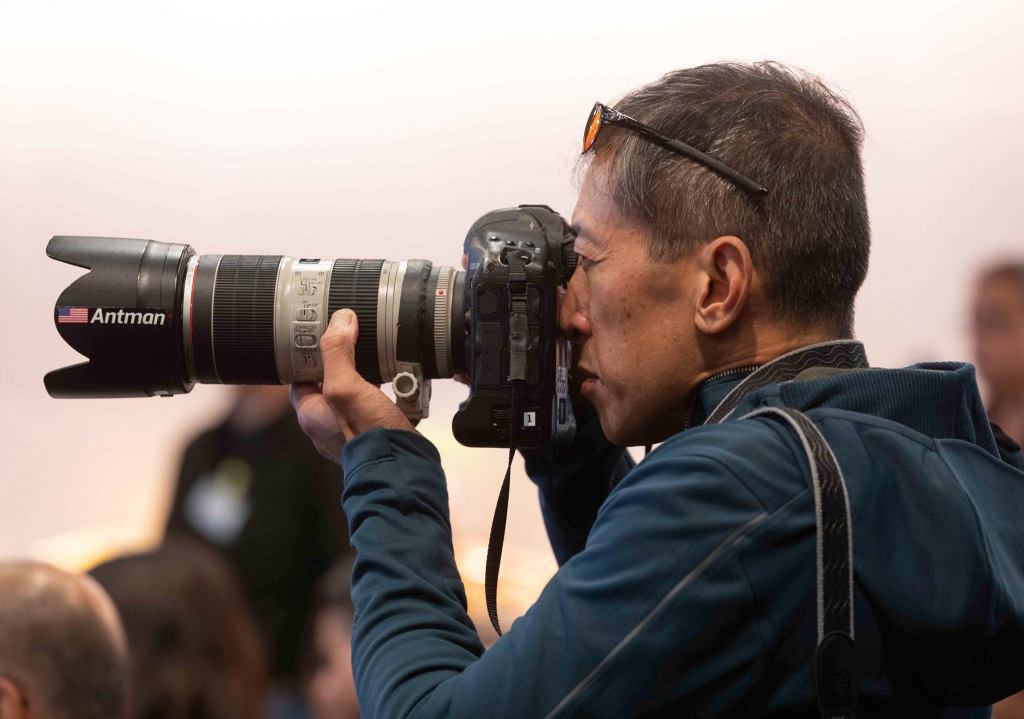 On December 5, 2022, Bolante was helping his mother, who lives just six houses down, with some housework. At approximately 11 p.m. that night he noticed his 2014 T@B 320 Teardrop camper trailer still parked in the driveway where he kept it. The next morning Bolante returned to his mother's house to walk her back to his—where she had arranged to watch his children while he was at work—but noticed something different about the driveway: his trailer was stolen. 
In just seven hours a thief, or more likely a team of thieves Bolante said, managed to bypass three sophisticated locking mechanisms, two motion sensor lights, silently hook up the trailer to their vehicle and maneuver it out of an "awkward" driveway that is no easy feat, even for Bolante. What's more, upon talking to his surrounding neighbors with front-facing security camera systems, Bolante learned not a single camera had picked up the incident. Additionally, a few neighbors who had been up until 2 a.m. that morning said they didn't notice anything unusual.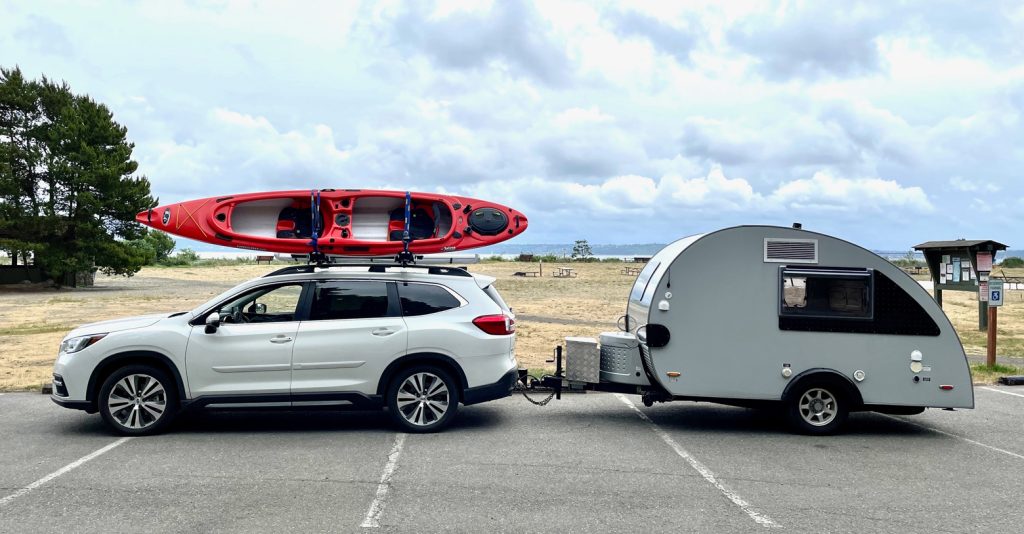 "This tells me a few things: These guys have been scoping us out for weeks, if not months, they prepared a team to come in that knew each of their jobs with the right tools to defeat three locking systems, and they came in and drove out lights out," Bolante told the Lynnwood Times. "It was really disturbing because if you're that sophisticated you look at people's life patterns and they picked the opportune time."
By "lights out" Bolante suspects the driver was operating an older model truck, which had the ability to shut off its lights completely, with the rear break lights taped over.
At the time of the theft, there were at least three other RVs parked in Bolante's neighborhood that were unlocked. Bolante informed the Lynnwood Times he believed his trailer was targeted because its type is in high demand—small, non-motorized, and easy to conceal.
In 2020 RV demand was at a record high, with manufacturers shipping approximately 543,000 units in 2021, beating the previous record of 504,600 units shipped to dealers in 2017, the Tri Cities Business reported. The pandemic played a prominent role in these surges when families looked to safe, self-contained, ways to travel without dealing with restaurants or hotels.
Bolante immediately contacted the Seattle Police Department and Washington State Patrol to file a stolen vehicle report. Despite staffing shortages, Seattle Police Officer JoJo Cambronero arrived within 20 minutes.
"I thought I have to get the word out to SPD right away because every minute drives them closer to a border, to Canada, to Idaho, or Oregon and they might have already had a three-hour head start," said Bolante.
Being embedded in the Greater Seattle journalism circle for years with a lot of social media followers and strong connections, Bolante's next strategy were to get the word out about his stolen trailer.
"My social media strategy was to use what I knew I had, and I had the most followers on Facebook. The thing about Facebook is people genuinely follow me and see all of the adventures I do," said Bolante.
Bolante's 16-foot trailer was like another home for him and his family, he said, and they used it frequently for adventures around the region. He compared the theft to using one's life savings to build a dream vacation cabin only to return and find it burned to the ground.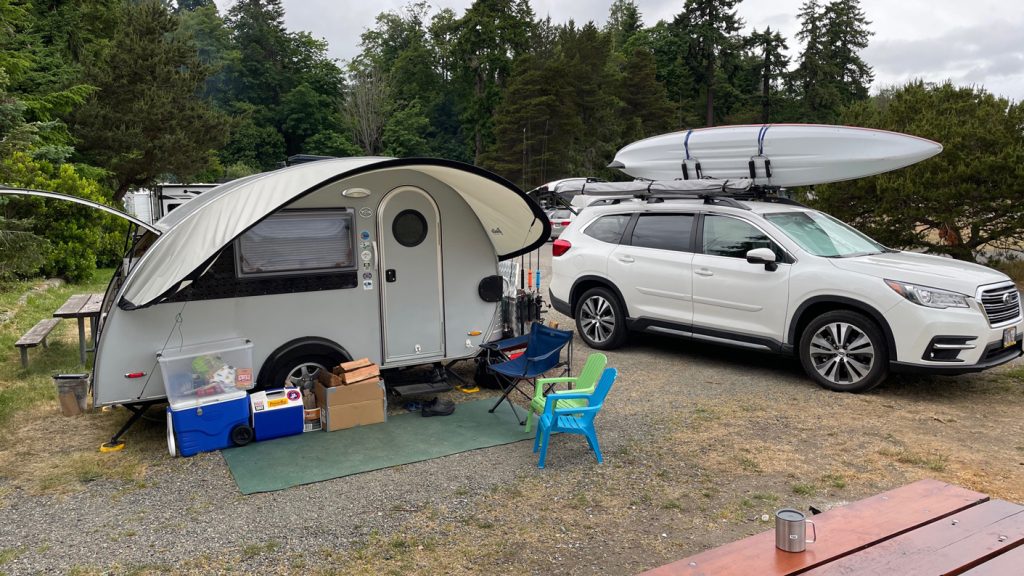 "If you park your trailer where I had my trailer parked and you don't feel safe then you really realize what's going on, and how bad the crime in our world has gotten," said Bolante. "Anyone who knows our life situation and our house said, 'wow, if the Bolantes can get hit, we can get hit too.'"
Nationally, approximately 6% of all stolen vehicles each year are campers with RV thefts increasing 867% in 2020, according to House Grail—an online home resource publication.
Due to the nature of Bolante's neighborhood street, he wonders if the thief had been an Amazon or GrubHub driver who saw the trailer while making a delivery. The only other motorists who would drive down the street, he said, are residents and U.S. Postal Service drivers but he knows government employees require extensive background checks and cannot be convicted felons.
"Every single Amazon driver is a potential scout for their bad brother," said Bolante. "I'm not implying it's them but it just shows the magnitude of how calculated this theft was."
The Lynnwood Times reached out to Amazon about their background check process but has not received a response as of the publication of this article. In an article by Get Circuit, a blog centered around news for delivery drivers, it states Amazon does conduct background checks for its drivers but may hire convicted felons on a case-by-case basis.
"We conduct extensive background checks and motor vehicle screenings prior to contracting with delivery partners. Further, we periodically run additional checks over the course of each driver's contract to make sure they are in good standing," a GrubHub spokesperson told the Lynnwood Times.
Another possibility, Bolante theorized how the thieves knew about the trailer, is Google maps. If one were to search the address to Bolante's mother's house on Google Maps, his camper is visible in the street view option. The last time Google Maps was updated was September 22, 2022.
Bolante's trailer retails at about $25,000 with an additional $7,000 worth of camping gear and tools inside. However, since it is considered a non-motorized RV, his insurance company would only be able to cover $1,500 for a single household item.
Stolen trailer found near Lynnwood
For about a month the Bolante household was heartbroken over the loss of their home-on-wheels, and all of the adventures and memories attached to it, but on Tuesday, January 3, he received a call from Lt. Chad Ridout of the Brier Police Department. The trailer had been located in Brier, just right outside Lynnwood.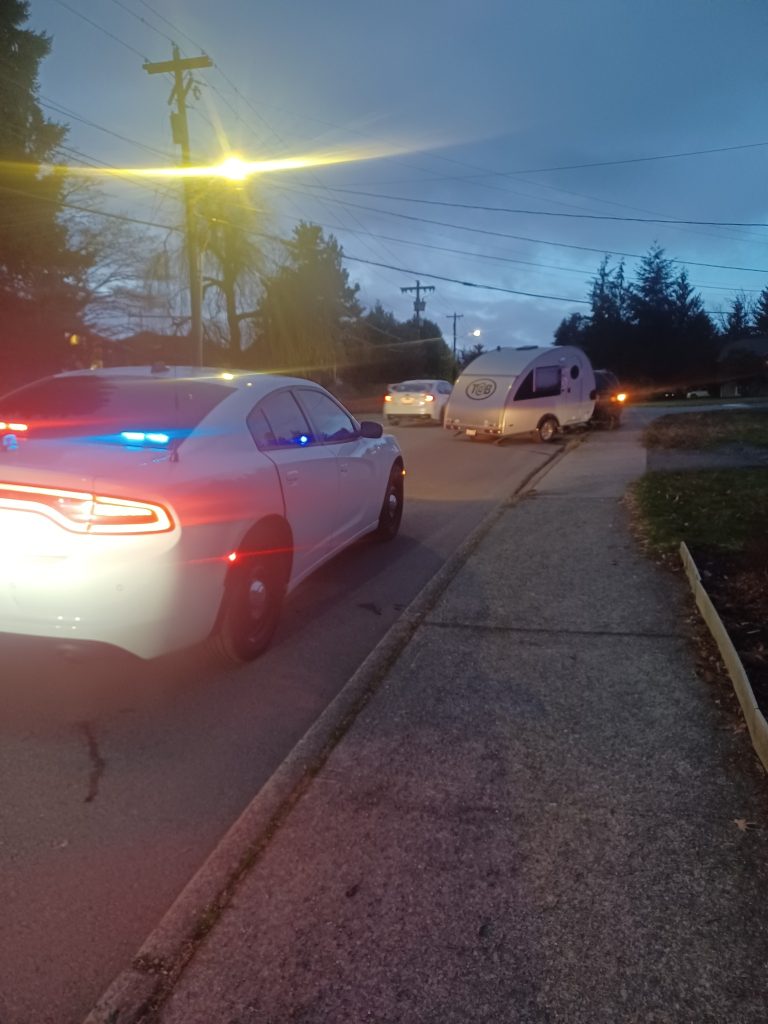 The driver of Bolante's stolen trailer had surrendered without incident after running out of gas on a Brier Street. The suspect was taken into custody but claimed to not be involved in the camper theft. Bolante believes him due to the calculated nature of the theft and the driver's inability to pay attention to his fuel gauge.
Lt. Ridout offered to hold the trailer in the Police Department's maintenance lot until Bolante had the opportunity to retrieve it, a courtesy exception to protect it from being stolen again from an impound lot as the door leading into the trailer was missing. Bolante retrieved the tailer the next day.
Concerned about his and his family's safety, Bolante asked if he could search the trailer for drugs, paraphernalia, or worse…a dead body. He was relieved to find everything was in order and despite the inside being stripped and the thousands of dollars of gear missing, it looked to be in good shape.
"I didn't want to get this thing back and it was a meth lab or there was a dead body in there," said Bolante. "I lost all the camper gear, but it was just fine."
Bolante is now working on upgrading his security measures for the trailer and his home.
"My whole thing now is helping my friends and family to protect themselves, so they don't become victim too," said Bolante. 
Bolante believes his situation, paired with the rising rates of camper thefts, is part of a much bigger statewide RV theft ring. In July, 2022, Attorney General Bob Ferguson launched a statewide Retail Theft Taskforce and Bolante is calling upon the state to launch one similar for vehicle and RV theft.
"There has got to be a task force statewide," said Bolante. 
Although RV and camper trailer theft data isn't easy to track—being lumped into vehicle theft in most state reports. According to the Washington Association of Sheriff's and Police Chiefs (WASPC) report released in April of 2022:
Vehicle thefts have increased 88 percent year-to-date for 2022 compared to 2021 through the end of March.
Vehicle thefts have increased 99 percent for March 2022 compared to March 2021
Vehicle thefts have increased 93 percent since a number of new laws went into effect at the end of July 2021
Overall, Washington State saw 47,595 vehicle thefts in 2022, according to data pulled by the WASPC. RV thefts increased 22% in Washington from 246 in 2020 to 300 in 2021, a spokesperson for the WASPC told the Lynnwood Times —the 2022 data is currently under review and is not finalized.