Cops for Inclusion: Lynnwood Police hosts event for kids of diverse abilities 
LYNNWOOD, Wash., April 17, 2023—In celebration of April as Autism Awareness Month, the Lynnwood Police Department organized an event on Saturday, April 15 called "Cops for Inclusion: A day with kids of diverse abilities." The event, held at the Northwest Church grounds in Lynnwood, was specifically designed for families and children on the Autism Spectrum.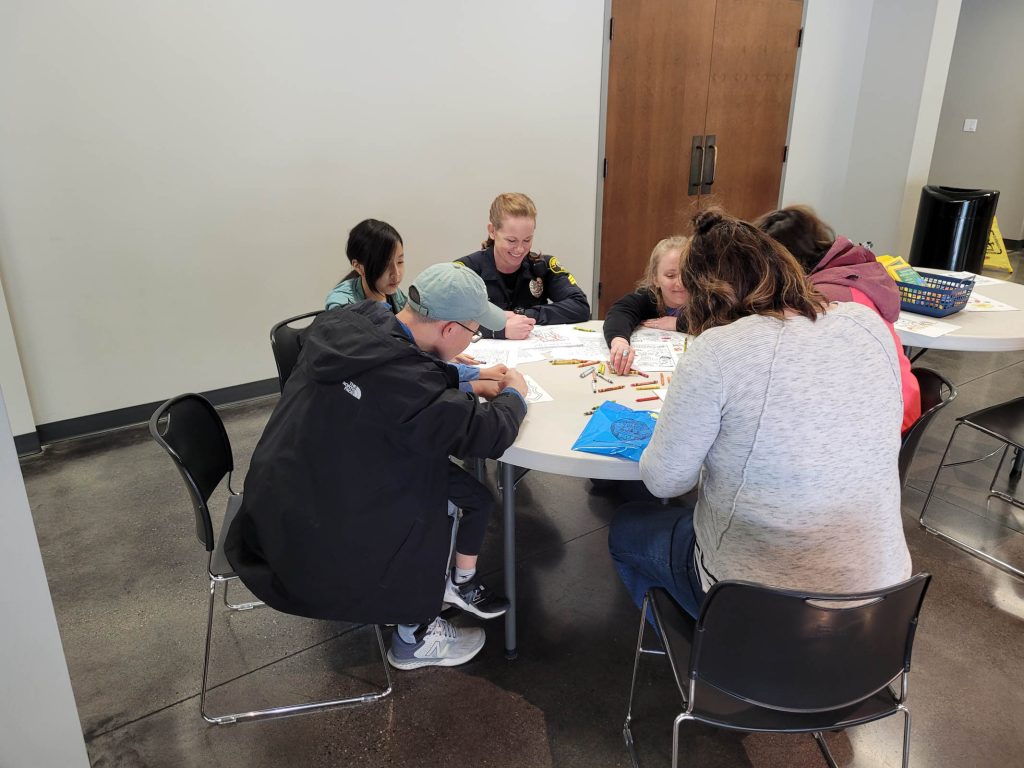 The organizers set up indoor and outdoor stations, with each booth staffed by a police officer and, in various stations, a licensed behavioral health professional. Participants were able to play games or ask questions of the assigned police officer. The activities were designed with both hyposensitive and hypersensitive individuals in mind, those who liked a lot of noise and those who didn't.
The event featured one-hour blocks set up from 10 a.m. to 4:45 p.m. that families could sign up for based on their child's needs. Some of the activities included coloring, racing remote-controlled cars, a K9 display, chemical hazard scenarios, a SWAT team vehicle, a police robot demonstration, fingerprinting, and picture bingo.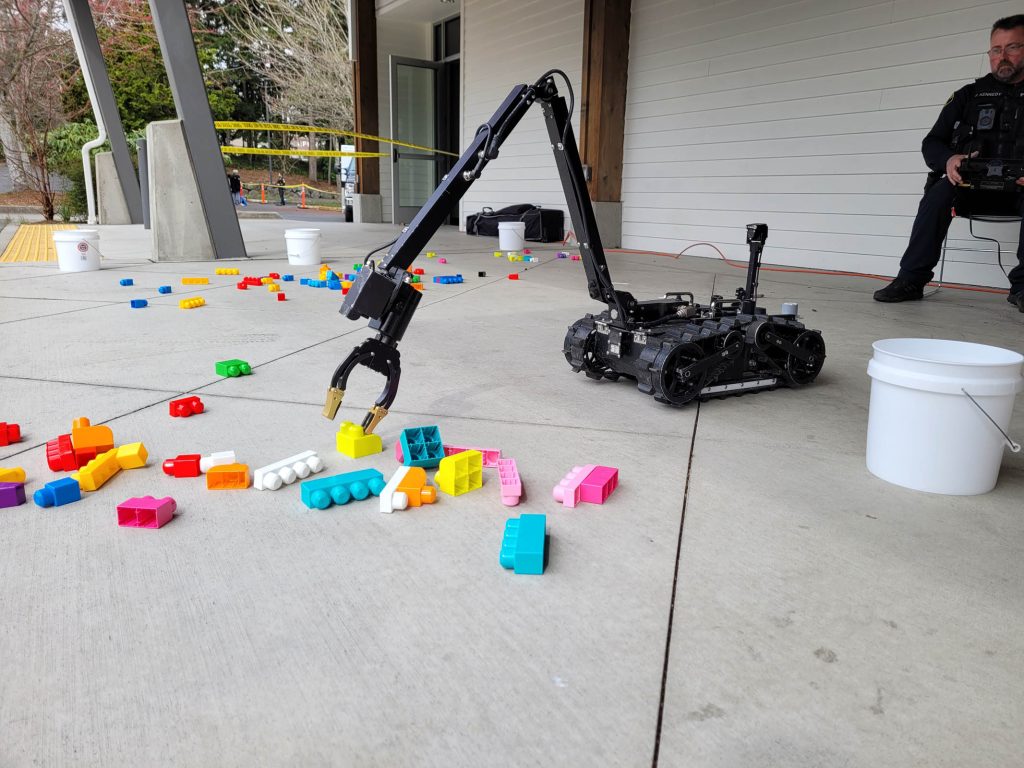 Brandon Gann from Peach Tree Pediatric Therapy Center served as organizer and the Expert Consultant for the event stated that the neurodivergent community often doesn't have access to or opportunities to get to know local community groups like the Police Department. This event provided a good opportunity for police officers to learn about and become aware of the needs of those on the spectrum and their diversities.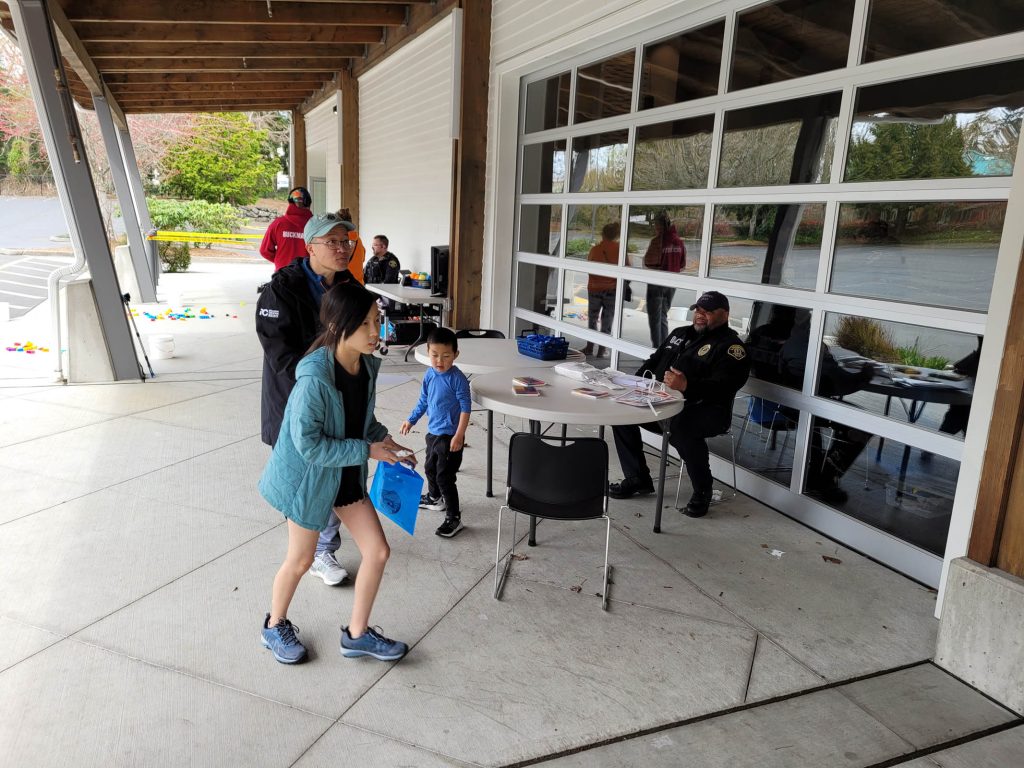 "This is an opportunity for the police department and neurodivergent community to come together. And for neurodivergent community to know what the Police really do and for the Police officers to know about those who are neurodivergent," Gann told the Lynnwood Times.
Kelly, who has two autistic children and is an LPD dispatcher, saw this event as an opportunity from both sides. During the event, she presented Smart911, an app that allows parents to submit information about any of their family members in an emergency situation, which would help police officers gather the necessary information quickly.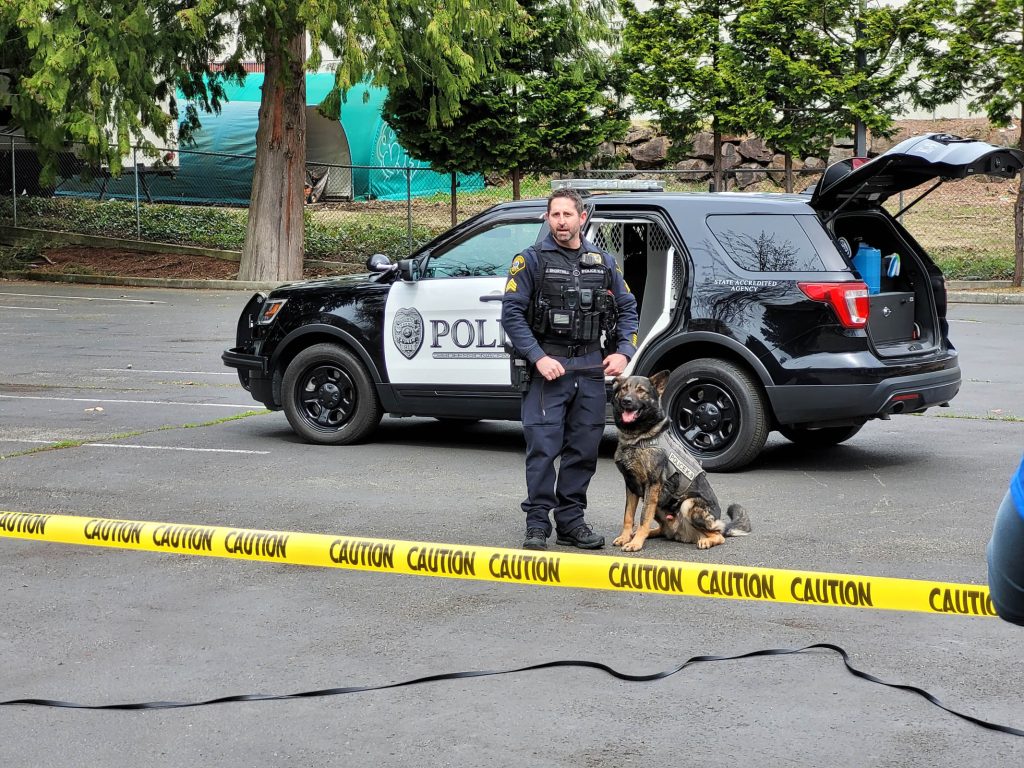 Lynnwood Police Sergeant Justin Gann stated that events like these are important for police officers to interact with members of the local community in non-emergency situations. The event allowed them to meet the needs of the community and get to know them in a more relaxed setting.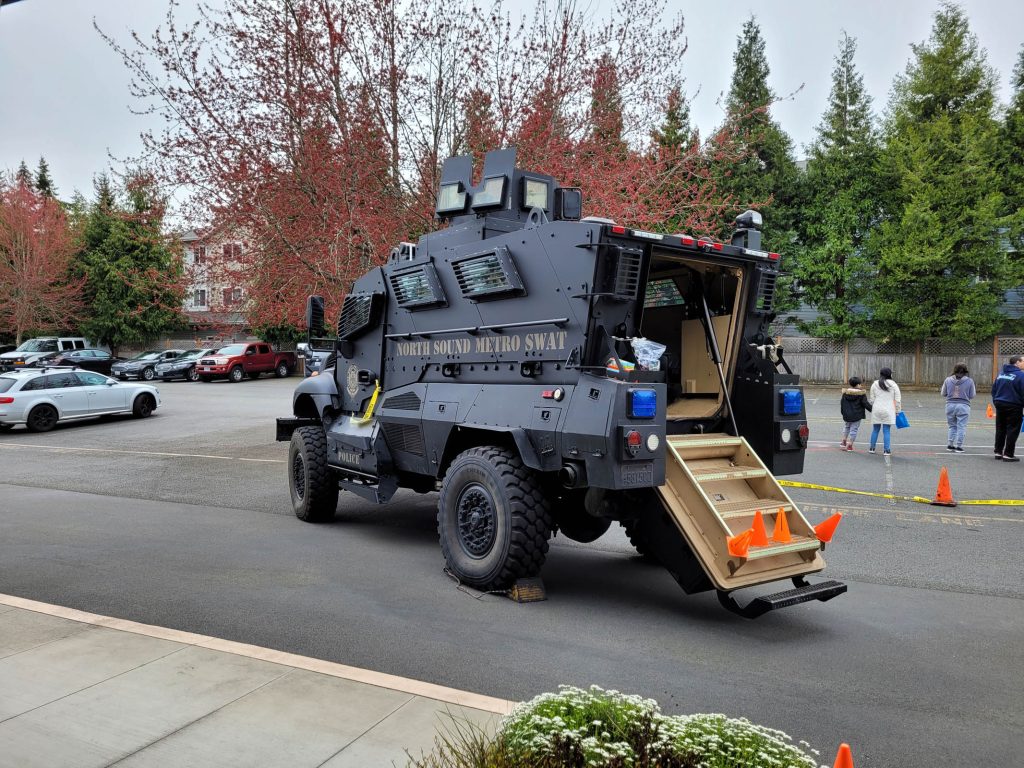 "I think it's really nice to have that exposure and to stay in a calm controlled environment. Where they don't have to feel nervous, they don't have to think something's going to happen," said Sergeant Gann. "We are not in their personal space, we are not in their home so they don't have to feel uncomfortable. Them coming to us in a nice neutral controlled environment is good for us to interact with them and get to know each other better."
This year, young adults aged 18-25 were included, compared to last year's event, which was only for young children.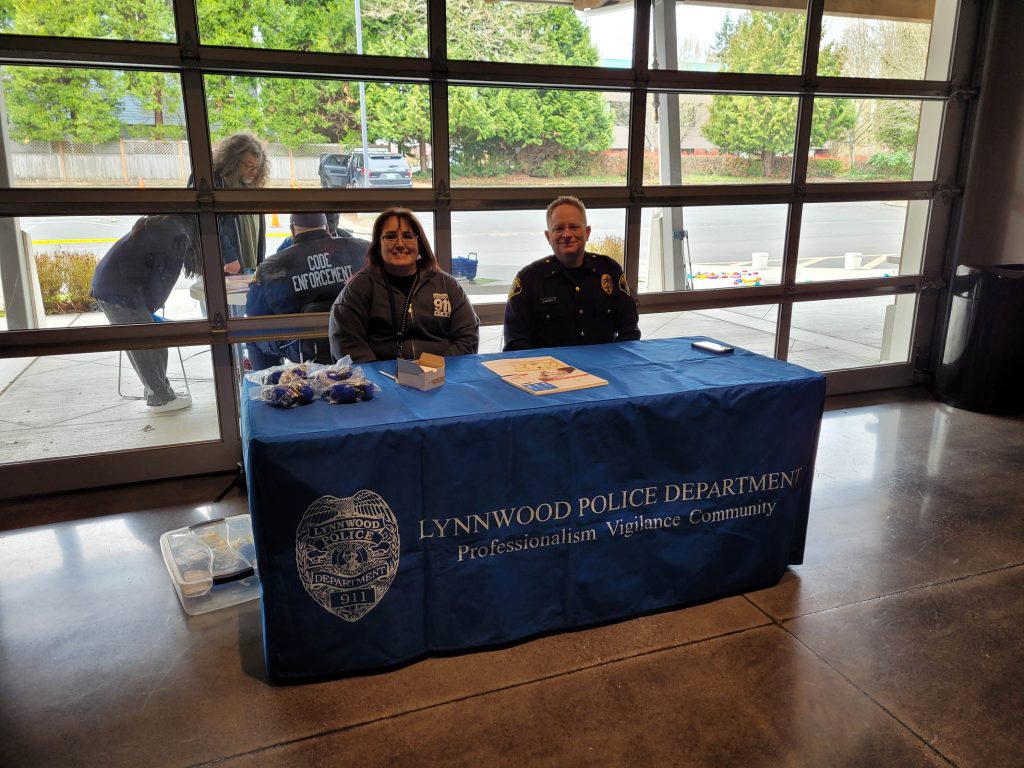 Smart911 app, a tool for the families in an emergency situation
At one of the booth stations at the Cops for Inclusion event was presented an app called Smart911. This app allows families to provide as much or as little information as they want relevant to aid an emergency response. The household information is only available to 9-1-1 call takers and first responders when there is an emergency.
Once signed up, families can choose to include photos, characteristics or health conditions for each member of their household and prepare responders for emergencies involving diverse individuals.