$46 million in federal funding for 15 Community Projects requested by Larsen
WASHINGTON, D.C., April 17, 2023—Representative Rick Larsen (WA-02) requested $46,401,575 for 15 local community projects in the Fiscal Year 2024 spending bill that local leaders and stakeholders identified as critical to their communities. Larsen submitted the requests to the House Appropriations Committee as the Committee begins work on legislation to fund the federal government.
"My priority in shaping spending bills is to invest in Northwest Washington communities to create jobs, keep the economy moving and improve vital services residents rely on," said Larsen. "I will continue to champion these critical projects to ensure communities can thrive by strengthening infrastructure, building a cleaner, safer and more accessible transportation network, breaking down barriers to services for working families and students, and growing Washington's economy."
For the third year in a row, the spending bill will include earmark funding for important community projects; in last year's omnibus spending package, Larsen secured more than $31.5 million for fifteen Second District projects.
FY 2024 WA-02 Community Project Funding Requests
Larsen requested the following earmarks for projects to invest in the Northwest Washington community:
Investing in Roads and Bridges

Investing in Water and Flood Protection Infrastructure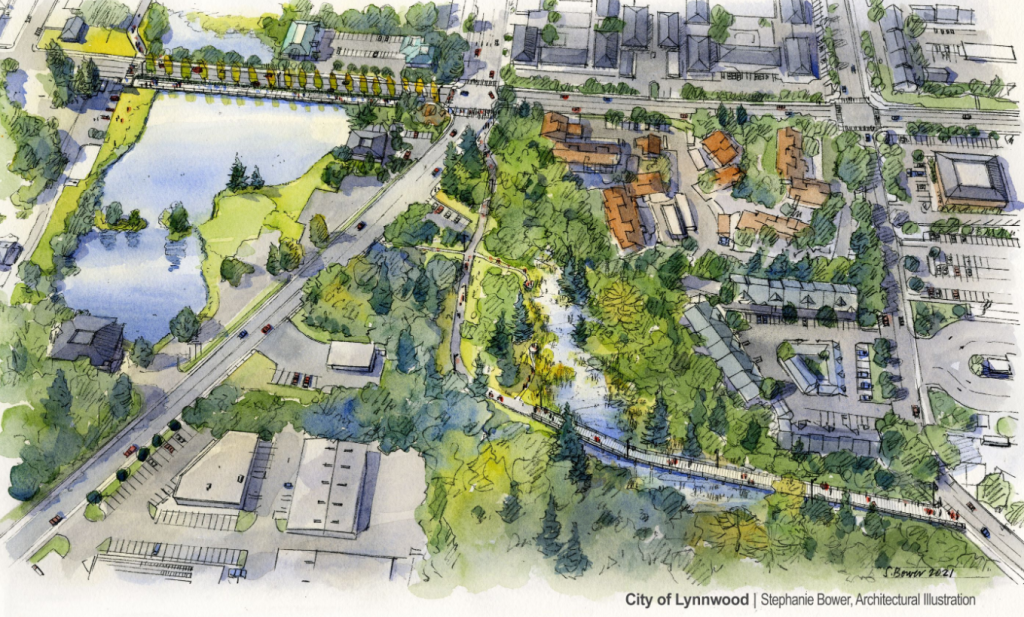 Investing in Community Services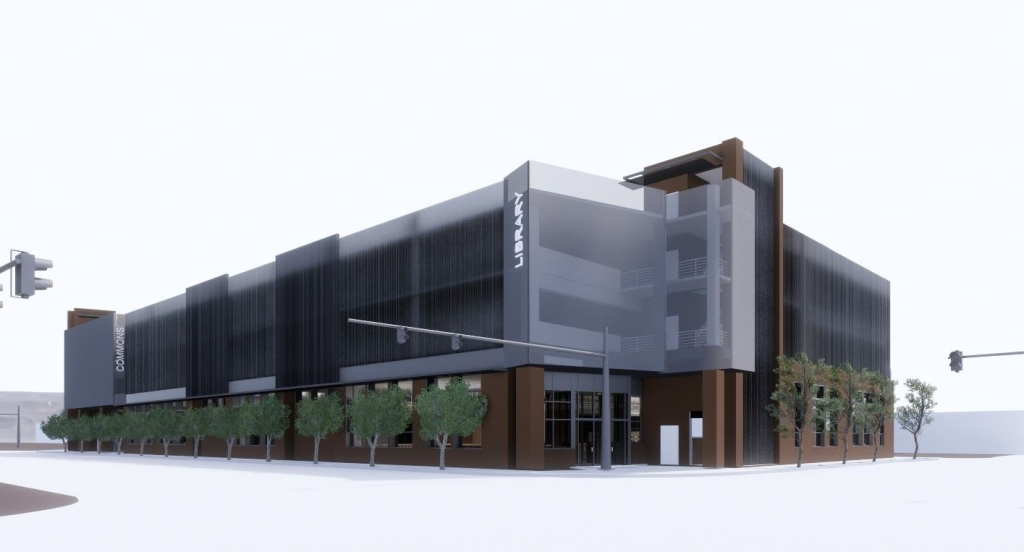 Investing in Education and Workforce Development

What WA-02 Community Leaders and Stakeholders Are Saying
Mount Vernon Mayor Jill Boudreau on Mount Vernon Library Commons Project: "The Mount Vernon Library Commons Project is a transformational project for Mount Vernon. Federal funds requested by Rep. Larsen will be designated for a children's center, a teen/young adult STEM center, a community technology center and community meeting rooms. These facilities will be co-located within the library project and be available for broad and expanded community use. Mount Vernon needs funding partners to bring this project to completion and we applaud Rep. Larsen for helping us finish this critical community resource."
Ferndale Mayor Greg Hansen on the Ferndale Civic Campus: "This is a gamechanger for Ferndale. Our community has worked hard to invest in our future as a City, and this funding builds a bridge to that future. We are enormously grateful to Rep. Rick Larsen for his support of the Civic Campus project."
Lummi Island Business Council Chairman Anthony Hillaire on the Elevate Slater Road Project: "The benefits of this project will be overwhelming to the economy of the Lummi Nation, The City of Ferndale, and all of Whatcom County. The Flooding of the Nooksack River limits Slater Road to one-lane access or complete road closure, turning our reservation into an island. This prevents our people from receiving critical medical care and acquiring necessities. The flooding of the Nooksack River has become an annual occurrence and has endangered and caused economic hardship to our community."
Lake Whatcom Water & Sewer District Board of Commissioners President Todd Citron on the Division 7 Water Reservoir Replacement Project: "Lake Whatcom Water and Sewer District would like to thank Representative Larsen for facilitating this Community Funding Project grant. The District is committed to proactively operating its water and sewer systems in a manner that ensures continuity of its critical services. This funding is an instrumental component for the replacement of an aging water reservoir with two new reservoirs designed to meet current seismic standards and outfitted with the ShakeAlert® earthquake warning system—contributing to a safer, more robust, reliable drinking water system for our community."
Lynden Mayor Scott Korthuis on the Bradley Road Safety Improvements Project: "The City of Lynden appreciates the efforts of Representative Larsen and his staff in working closely with the city and including our Bradley Road project as one of his capital requests. Being able to complete this project with its proximity to schools will increase the safety of students in the area and have a positive impact on congestion in the area."
Northwest Career & Technical Academy Director Lynette Brower on the NCTA @ Whatcom Extension Project: "The importance of having a Skills Center in Whatcom County is critical for our community, workforce development, our economic development and most importantly, our young people. This Community Project Funding Request is a critical step in this work. The skills center will continue the great work happening in Career & Technical Education at our Whatcom County high schools by providing industry-based preparatory programs for students while in high school. This is a win for all of Whatcom County!"
Whatcom County Sheriff Bill Elfo on the Rapid DNA System: "Rapid DNA technology will facilitate the Sheriff's Office's ability to expeditiously investigate serious crimes including murder and sexual assault. It not only will allow law enforcement to rapidly identify the perpetrators of heinous crimes but also clear those who are innocent. The system will be made available to support law enforcement agencies throughout Whatcom County and beyond. I very much appreciate Congressman Rick Larsen for his support and leadership on this important community safety initiative."
Everett Mayor Cassie Franklin on the Edgewater Creek Bridge Replacement Project: "Replacing this old, seismically vulnerable bridge is critical for the safety and resiliency of our community. I thank Representative Larsen for securing the funds needed to begin construction on this important infrastructure project."
Everett Mayor Cassie Franklin on the EPIC Green Bridge Project: "I am grateful for Representative Larsen's continued leadership in supporting growth and opportunity for the City of Everett and cities in our neighboring communities. These federal funds will enable us to develop engineering and design plans for a new bridge to access the Everett Point Industrial Center. The bridge is key to opening this underutilized riverfront property to economic development, bringing new jobs and opportunity for a thriving and more prosperous Everett."
Stanwood Mayor Sid Roberts on the Diking District 7 Fish Passage and Diking Improvement Project: "The City of Stanwood is very grateful for the federal appropriation through Congressman Larsen and his office toward rebuilding a 110-year-old dike that is failing near Stanwood. From the outset, Congressman Larsen and his office sensed the urgency, provided vision, and acted to help make this rebuild possible. We are humbled by this action and believe this is proper representative government in full display."
Rise Up Academy Executive Director Dr. Paul A. Stoot Sr. on the ARISE Development Project: "On behalf of the current and future students and families of the ARISE Development project, we are grateful to Congressman Rick Larsen for championing this cause. As of today, those that struggle due to generations of racial and economic disparity in Snohomish County can rejoice. Rep. Larsen's leadership and financial support provides dollars necessary for the ARISE Development to eliminate barriers that prevent students of color from achieving educational goals and future dreams. Together, We serve the Whole child, the Whole family and the Whole community – moving these current students and generations of families from Poverty to Promise."
Skagit County Commissioner Ron Wesen on the Concrete Sauk Valley Road Bank Stabilization Project: "We are incredibly grateful to Representative Larsen for his continued support of Skagit County and for championing the needs of our residents. His request of $4 million for the design and stabilization of Concrete Sauk Valley Road will go an incredible way toward ensuring continued safe access for families, farmers, and businesses living and operating in eastern Skagit County, as well as our long-term goal of safe fish passage and protection of our valuable natural resources."
Lynnwood Mayor Christine Frizzell on Scriber Creek Trail Redevelopment: "We are thankful for the partnership with Representative Larsen for the Scriber Creek Trail Redevelopment Phase 3 project. When funded and built, this will bring critical safety and ADA upgrades to this vital piece of our multi-modal transportation infrastructure, giving our community members a non-motorized option for traveling to and from the City Center Light Rail Station. On behalf of the City of Lynnwood, we thank Representative Rick Larsen for his support and dedication to enhancing our community."
Northwest Innovation Resource Center Executive Director Diane Kamionka on NWIRC's Innovation Center – SWIFT Center: "Entrepreneurs and small businesses in northwest Washington are thrilled to know they would have access to resources enabling them to move forward with their innovations and compete in our digital economy. The foresight of Congressman Larsen to help make this possible is much appreciated. The Innovation Center will increase the skillset of our workforce and add to the resiliency of our regional economy."
Boys & Girls Club Executive Director Bill Tsoukalas on the Coupeville Boys & Girls Club Gymnasium Project: "The Coupeville Boys & Girls Club is very appreciative of Congressman Rick Larsen's work to secure funding to build an 8,000 square foot gymnasium for the new Coupeville Boys & Girls Club. This is the second phase of a three-phase project for youth which will eventually include ball fields. The gymnasium will be a cornerstone for sports and fitness activities for kids and adults and also serve as an emergency location/shelter for the Town of Coupeville and Central Whidbey Island. Providing safe and affordable childcare for youth and families is vital to the quality of life of communities."