LYNNWOOD, Wash., January 5, 2023—With approximately 80 community members and stakeholders surrounding the controversial Opioid Treatment Center present, revelations to process transparency, misleading application documents, and the for-profit model of Acadia Healthcare were front and center at Tuesday's, nearly 4-hour long, Lynnwood City Council Work Session. All other agenda items were postponed by the council to another work session.
For our previous article on December 29th's public hearing, click here.
Just prior to the scheduled work session on Tuesday, almost 70 residents protested in front of City Hall against Acadia Healthcare opening an Opioid Treatment Program (OTP) just 433 feet from the Alderwood Boys & Girls Club.
Signs read, "We need Transparency," "No Opioid Facilities Near Kids," "Wrong Spot Acadia," "Pay-to-play? Who is benefited? Why withhold info from the public? Corruption? We need transparency"
Lynnwood resident and organizer of Tuesday's protest, Vivian Dong, shared with the Lynnwood Times how she mobilized residents to come to Lynnwood City Hall to voice their concerns.
"I just signed up to the public hearing and then after the hearing that is when I actually started to act on this," Dong said. "I organized a bunch of neighborhood friends and we got into a group, and I then started some social media accounts for awareness and started sending emails… We want to find out what exactly happened and how we got to this place.
"We had made the signs, we posted on Facebook, Twitter, Next door. We got a bunch of people sharing their firsthand experiences from actually owning business close to these centers or living close to one of the clinics and how they're experiencing it."
Dong shared that she and the other members protesting are not against having an opioid treatment facility in Lynnwood, they simply oppose the location next to the Boys & Girls Club, the lack of public transparency and accountability.
"There is no public safety plan," Vivian said. "There is a Boys & Girls Club right next door. There is no public disclosure to the Lynnwood residents, they tried to rush everything through the holiday season, and they wanted to have the hearing just two days before New Year's Eve holidays."
Members from the Washington State Department of Health, Acadia Healthcare, Lynnwood Development & Business Services department, Lynnwood Police Department, Edmonds School District and the Boys & Girls Club all shared with the mayor, city council, and the public the events and communications leading up to a proposed Opioid Treatment Program opening next to the Alderwood Boys & Girls Club. Mayor Christine Frizzell and her staff were also questioned by council members.
The Lynnwood Comprehensive Treatment Center is scheduled to open by the end of January.
Mayor Frizzell shared with the Lynnwood Times that she wanted to be as transparent as possible by actively bringing together all stakeholders in one meeting to answer questions from the public.
Public Comments: Residents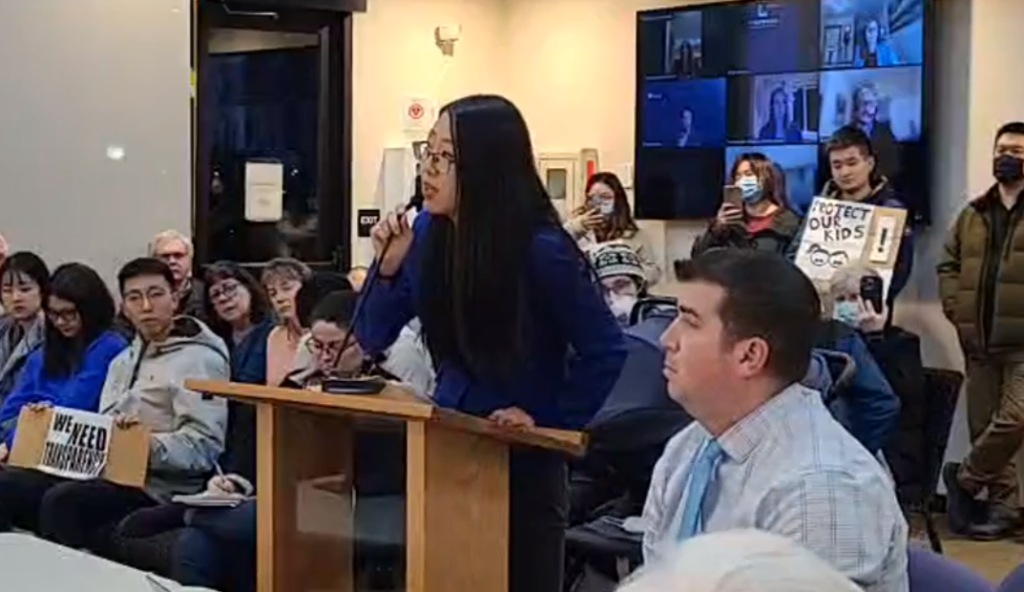 Public comments were overwhelmingly against the opioid treatment facility and centered around location, lack of transparency in the process, safety for kids, and squatting.
Those who supported the facility opening next to the Alderwood Boys & Girls Club shared a message of compassion for those living in addiction or who have died because the lack of available recovery services.
Carolyn Judd-Hertzfeldt was one of those supporting the facility.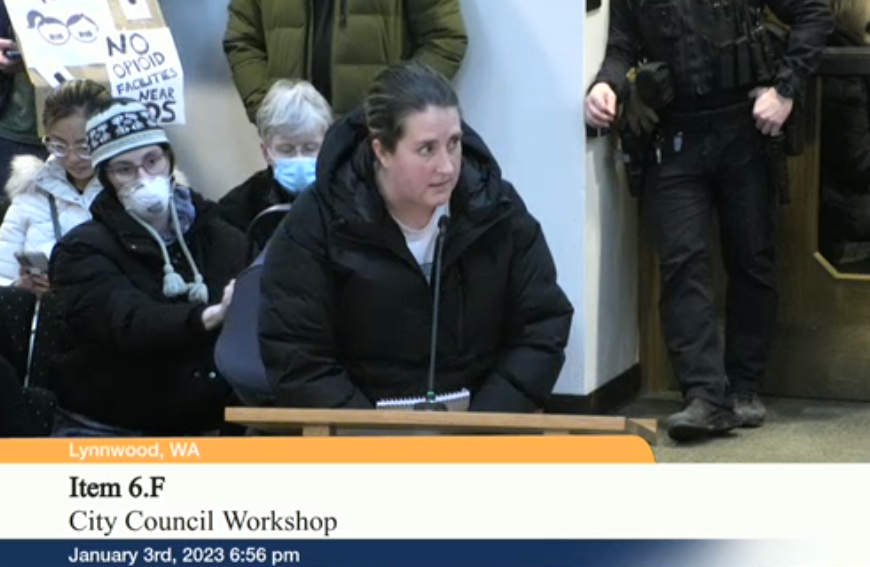 "These are people like you and me in this room, and I'm heartbroken to hear the way that we are talking about these individuals," Judd-Hertzfeldt said looking at the crowd. "They are individuals striving for their family. To have jobs to keep their children. They are people that have been so affected by opioid use and they are trying their best to get services."
Former Lynnwood City Council Candidate Nick Coelho shared the death of his brother to opioid related addiction as a reason he supports the facility.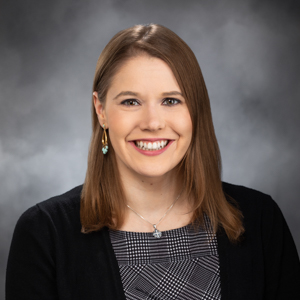 Lynnwood Representative Lauren Davis (D-Shoreline) a former consultant with the Bill & Melinda Gates Foundation and founder of the Washington Recovery Alliance, where she serves as the organization's Strategy Director, shared that methadone is the only option for people abusing fentanyl. Rep. Davis welcomes the facility as it will provide methadone to Lynnwood's Community Recovery Center (CRC) that will be located next to the new Community Justice Center (CJC).
"We have 58 jails in the state and almost none of them offer methadone," Davis said. "And the reason they don't is there's no proximity to a methadone provider to actually provide that medication. To actually be able to offer methadone to individuals in custody as well as individuals who receive care at the CRC who might have an opioid use disorder is absolutely incredible."
Davis shared that the only two providers of methadone in Snohomish County are in Arlington and Everett.
"This facility will actually be the only access to methadone for the entirety of South Snohomish County," Davis said.
Earlier, Daniel Hymas, Regional Vice President at Acadia Healthcare, shared that the facility is expected to serve approximately 300 with currently 100 patients living within a 5-mile radius of the proposed Lynnwood location with most visits taking less than 10 minutes. He clarified with the public that the Lynnwood Comprehensive Treatment Center will not be providing any needles to patients.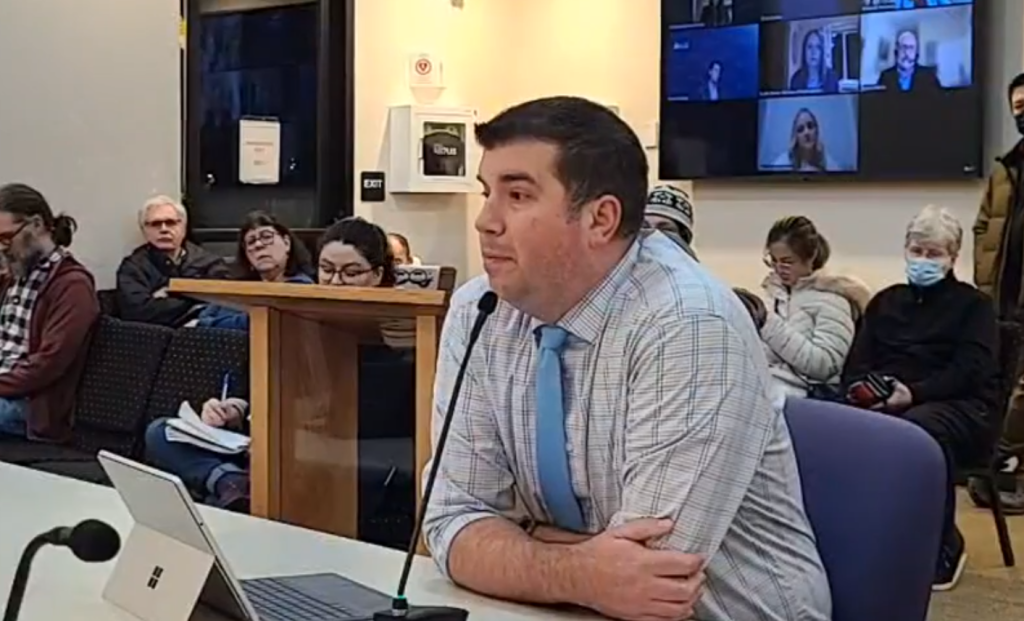 Acadia has offered to provide security at the treatment center at its expense to ease concerns of public safety. However, when asked by the Lynnwood Times during the work session, Acadia did not confirm if there were a formal safety plan with law enforcement.
Ian Corbridge, Office Director for the Office of Community Health Systems with the Washington State Department of Health (DOH), share that with 80 attendees, last Thursday's public hearing was the highest participating event to date for the licensing of an Opioid Treatment Program (OTP) site with DOH. The application for the OTP was received by DOH from Acadia on October 13, 2022.
Lynnwood City Council Comments
OTPs are licensed by DOH and use medications for Opioid Use Disorder (OUD) that are approved by the U.S. Food and Drug Administration in combination with counseling and behavioral therapies, to provide a "whole-patient" approach to individuals diagnosed with OUD.
The proposed Lynnwood Comprehensive Treatment Center at 2322 196th St SW, Suite 100, is an opioid treatment program managed by Acadia Healthcare, the largest Medication Assisted Treatment (MAT) provider in the United States with a network of 246 behavioral healthcare facilities with approximately 10,800 beds in 39 states and Puerto Rico. With more than 22,500 employees serving approximately 70,000 patients daily. It specializes in behavioral health, substance abuse and addiction, eating disorders, methadone maintenance, and PTSD & Trauma.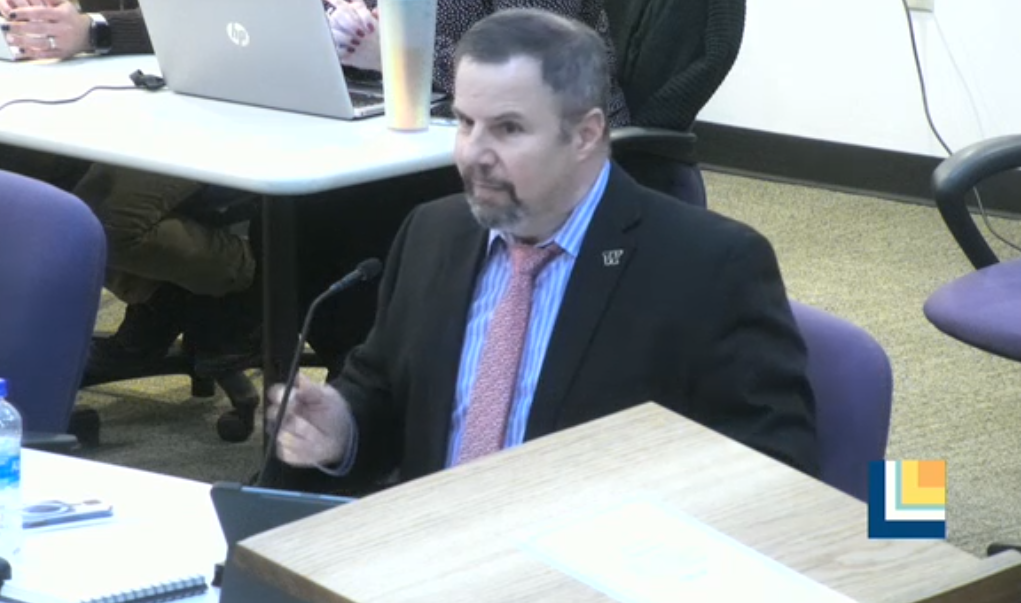 Councilman Patrick Decker was most vocal against the proposed OTP, chastising Acadia as a for-profit financial giant to monopolize the industry in Washington state to make money off the "least advantage in our community."
"This methadone clinic isn't about helping people, it is about making more money for what's already a giant business," Decker said. "They had a 13.5% increase in profit last year, $666 million. They operate at 49.3% gross margin. You know what industry average is, 35%."
Decker continued to share that Acadia is publicly traded (Nasdaq: ACHC) and has a $7.5 billion valuation. Operating eight other centers, it is Washington's largest OTP provider.
"Acadia has been actively buying up competitor companies," Decker said. "It appears to be in a bid to gain an almost monopolistic hold on such healthcare facilities. Acadia has acquired 33 companies, including three in just the last five years."
He then shared crime statistics citing an article from the National Library of Medicine that states research in Philadelphia showed that violent crime increased 7%, and 31% in drug crime near methadone treatment facilities for a 10-year period. Another article he cited stated a 19% increase in assaults near OTPs.
"Do we need a methadone clinic next to the Boys & Girls Club in this type of a neighborhood with this type of infrastructure, no," Decker opined. "Can these people in our neighborhood get the treatment they need with two clinics already here; you would think so. With the Community Recovery Center (CRC) we are investing in, you would think so. Do we need to import 300 people to Lynnwood to get these services, no."
In a follow up call, Decker confirmed he stood corrected that Lynnwood does not currently have two methadone dispensaries within its city limits as he originally claimed during the meeting. The North Point facility is just outside the city limits and is in Edmonds near HWY 99 and the second, Evergreen Recovery is a detox facility to help patients come off methadone.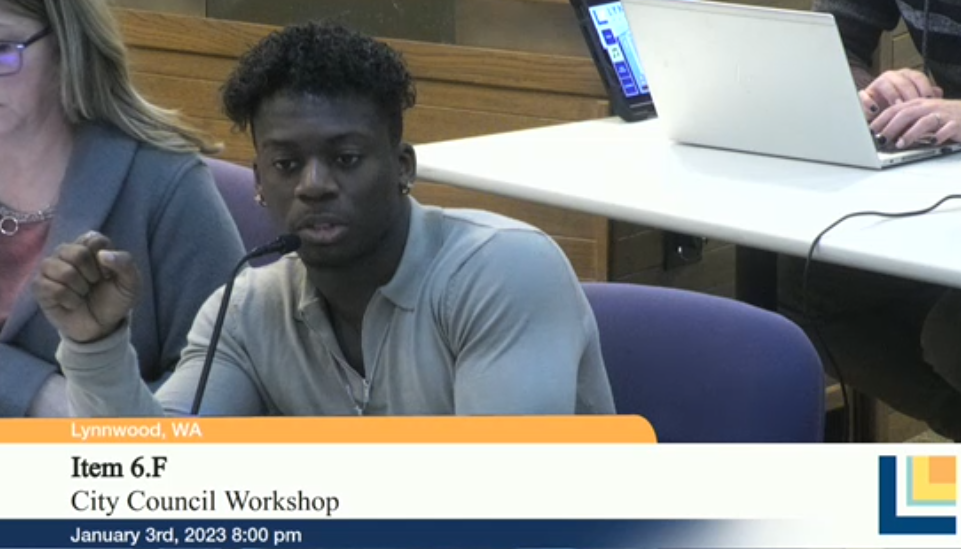 Although Councilman Joshua Binda criticized the location of the proposed opioid treatment facility next to the Alderwood Boys & Girls Club, he argued if the location were to change, what would prevent the cycle of protests by residents of a new site.
"This is a cycle because nobody wants it in their backyard," Binda said.
Councilmembers Shannon Sessions and Jim Smith were resolute in their comments against the proposed location of the facility being next to the Boys & Girls Club. Councilwoman Julieta Altamirano-Crosby demanded of Hymas, Acadia VP, to arrange a tour of a facility with councilmembers prior to any action by the City to move forward. Council President George Hurst questioned the process and its lack of transparency.
Lynnwood Planning Department did not notify mayor and city council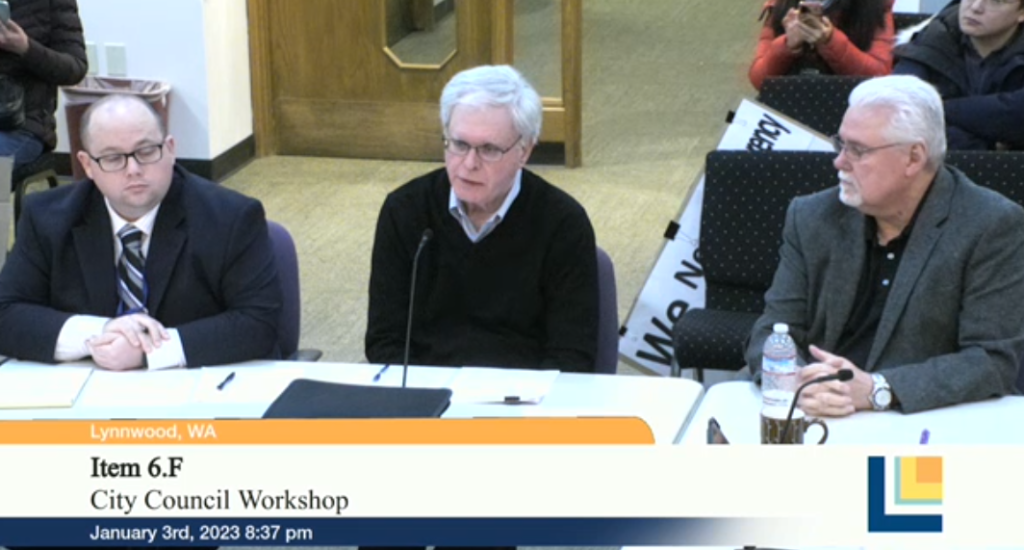 It was revealed that the City's planning department met with and gave the green light to Acadia Healthcare in March of last year to move forward with its intent to open an opioid treatment facility within the Ryann Building located at 2322 196th St SW, Suite 100. This was three months prior to any official permit applications received by the City from Acadia Healthcare.
According to permits obtained by the Lynnwood Times from the Lynnwood Development & Business Services online portal, primary applicant, Donovan Colon of Permit Advisors, applied for a Tenant Improvement remodel on June 24, 2022, with the City of Lynnwood. The valuation of the remodel was recorded as $321,132 for "existing assembly occupancy converted to medical clinic."
The owner of the multi-suite Lynnwood building of the proposed opioid treatment center is a Dr. Tien-Dat Nguyen, DDS, who also appears to own Dat Dental Family and Preventative Dentistry, one of the two tenants in the Lynnwood building. Dr. Tien-Dat Nguyen also owns a family dentistry by the name of Bothell Dental Care that is located across the street from Bothell City Hall.
During his deliberation at yesterday's meeting, David Kleitsch, Director of Development & Business Services, told the council that he knew the intended use of the space was for dispensing methadone and that he never shared this with Mayor Frizzell nor the Lynnwood City Council.
In March, Acadia Healthcare requested a zoning clarification to use the proposed commercial space for medical use in which the planning department confirmed. Because "substance abuse facilities" are considered essential public facilities, according to the RCW 71.24.590, as long as it meets the zoning requirements, it can lawfully be considered for licensing and certification by DOH.
"And it was conveyed to us that there was an outreach plan required by the State in the licensing and they (Acadia Healthcare) would be preparing and pursuing that outreach," Kleitsch said. "So, under DBS and our role, we didn't have outreach."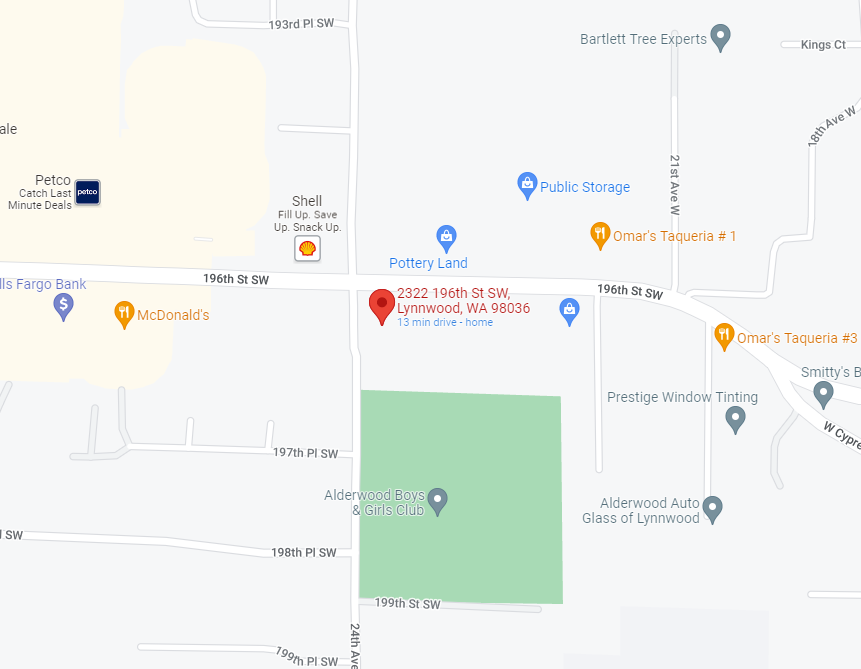 Councilman Patrick Decker inquired of Kleitsch on why he didn't make aware to the council the opening of an opioid treatment center as "concerns" on its "impact to the community."
"I take responsibility for that," Kleitsch said.
Kleitsch then provided a past example possible litigious involvement and that he thought Acadia would be handling the outreach as reasons he never brought the matter to the council. He confirmed with Council President George Hurst that in the request for a zoning clarification by Acadia Healthcare, that it stated it was for methadone clinic.
"In March 2022 in the request for a zoning clarification, they did say it was a methadone clinic, they did say it was treatment, and we had them in town before, and we are aware they operate in the community," Kleitsch told President Hurst.
After establishing that Kleitsch knew the facility's intent being a methadone clinic in March, President Hurst inquired if he told Mayor Frizzell about the treatment facility.
"We did not send it forward to the mayor because we relied on the statement they (Acadia Healthcare) would have an outreach program," Kleitsch replied.
Mayor Frizzell told President Hurst that it was not brought to her attention by any of her staff until after the December 12 email of the public hearing received by the Washington State Department of Health.
Assistant City Administrator Julie Moore shared that she would have to check her emails to see exactly when she reached out to Director Kleitsch inquiring on the opioid treatment center.
"I am disappointed that I said no one knew about this when in fact the facility was approved basically," Hurst concluded.
Councilwoman Shannon Session shared with Kleitsch the general "frustration" of the council in not being told about a "controversial" facility proposed next to the Alderwood Boys & Girls Club.
Director Kleitsch joined the City of Lynnwood in 2001 as its Economic Development Director and was appointed by Mayor Nicole Smith in December of 2020 to his current position.
John Williams, Executive Director of Community Health Systems at Washington State Department of Health, confirmed during the work session that state statute, RCW 71.24.590, does not prescribe a timeline for when an applicant for an Opioid Treatment Program license needs to approach a local building department during the early planning stages of the process. The statue also does not prescribe a timeline for an applicant to approach DOH for a license other than needing to complete the statutory requirements prior to be granted a license.
Acadia Healthcare Opioid Community Relations Plan
The third bombshell reveal was by Nicole Smith-Mathews, Regional Director of Acadia Healthcare, that it was never disclosed to the Lynnwood Police Department the intention of Acadia Healthcare opening an opioid treatment program in Lynnwood. It was also revealed during Smith-Mathews questioning that in at least two instances, misleading information was placed on a required DOH licensing form by Acadia.
"My hopes with her (Sgt. Carter) is that I was reaching out in September to set up community specific resources and outreaches," Smith-Mathews said. "I saw she does a lot in the community and so I wanted to engage into community stuff…I was going to readdress everything come forward after that it wasn't to mitigate things."
This was confirmed by both Sergeant Carter and Commander Cole Langdon earlier that night. On September 22, 2022, the Lynnwood Police Department received an email to its Health and Safety outreach email account from Smith-Mathews stating that their clinic will be relocating from Bothell and inquiring on collaboration opportunities. In a November response from Smith-Mathews, again she alluded to a general community outreach partnership with no mention of opening a methadone clinic.
"I only received the email, I never received a phone call," Sergeant Carter told the mayor.
Mayor Frizzell wanted to clarify that when she spoke with Smith-Mathews, she referred to the sergeant as a man when in fact she is a woman to convey the lack of communication from Acadia Healthcare with the Lynnwood Police Department.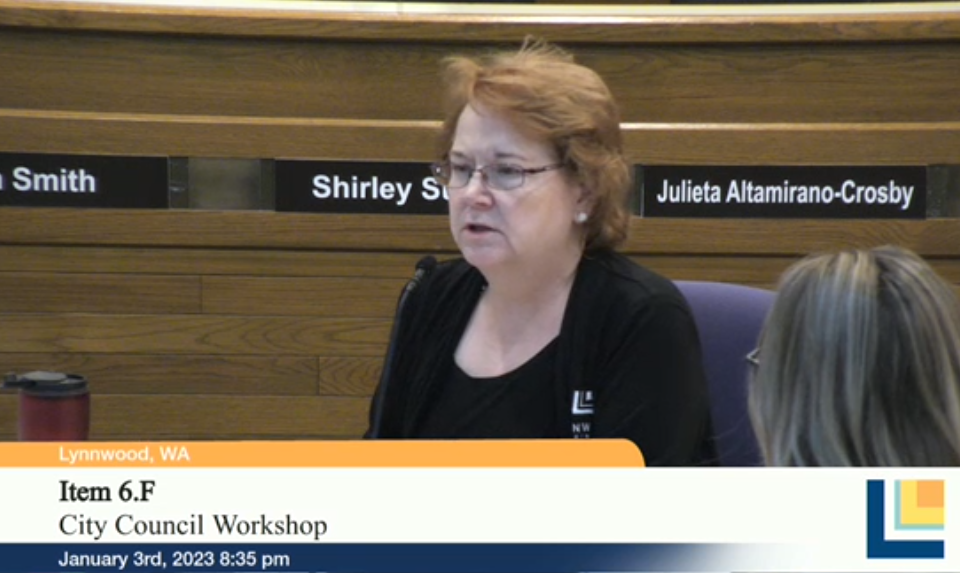 Mayor Frizzell opined that by Acadia simply reaching out and not sharing their intention of opening an opioid treatment center with the Lynnwood PD, the criteria of working with authorities in the Community Relations Plan was not met.
According to the DOH required "Opioid Treatment Program (OTP) Community Relations Plan" document for licensure, Acadia is to "work with the authorities or their designee to develop a community relations plan."
With Acadia not disclosing its intention to LPD coupled with Smith-Mathews statement earlier to "readdress everything" at a later date and that her outreach "wasn't to mitigate things" appears to conflict with the intent of DOH's licensing requirement.
A key requirement of the customer relations plan is to "document community concerns that may arise between submission of the application and issuance of an OTP license and certification by DOH."
With Smith-Mathews documenting that Acadia Healthcare contacted LPD Sgt. Carter and wrote "discussed future plans" under the "Issues and Outcomes" column of the community relations plan, could mislead DOH officials that "community concerns" were truly documented when, according to LPD and later by Smith-Mathews, it hadn't.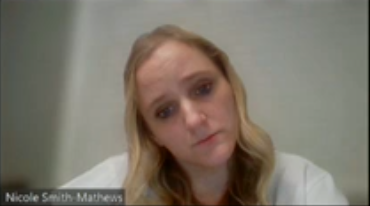 This requirement in "Part Two" of the community relations plan "must be submitted to the department prior to the license being issued" by DOH.
The information from Part Two is used in a Third section to "document the mitigation plan related to the concerns identified" by stakeholders for an "on-going community relations efforts after the facility has opened."

Also in the community relations plan, it identified Edmonds School District Superintendent Dr. Rebecca Miner as a stakeholder. No concerns were identified but the form states "11/14/2022-call main number and left message."
Smith-Mathews stated during questioning that she was unable to find an email for Dr. Miner at which time the audience shouted, "Do you hear yourself?"
Members of the audience later told the Lynnwood Times that they didn't feel Acadia did its due diligence in finding contact information for the Edmonds School District Superintendent. A community member shared, which was confirmed by the Lynnwood Times, that Dr. Miner's email and work phone number are listed in the Staff Directory of the Edmonds School District web page.
Dr. Miner revealed during her deliberation that December 29, 2022, was the first time she was made aware of Acadia Healthcare proposing an opioid treatment center next to the Alderwood Boys & Girls Club. The club is recommended by the Edmonds School District as one of its after-school care facilities.
She also shared that in October, a voice message was left on a district line, but it was not elevated to her. She also confirmed that she never received any emails from Acadia Healthcare.
The document mentions WSATOD and the Snohomish Overdose Prevention group-Multi Agencies Coordination (MAC) group as the remaining stakeholders to identify community concerns that may arise with the opening of an opioid treatment center in Lynnwood.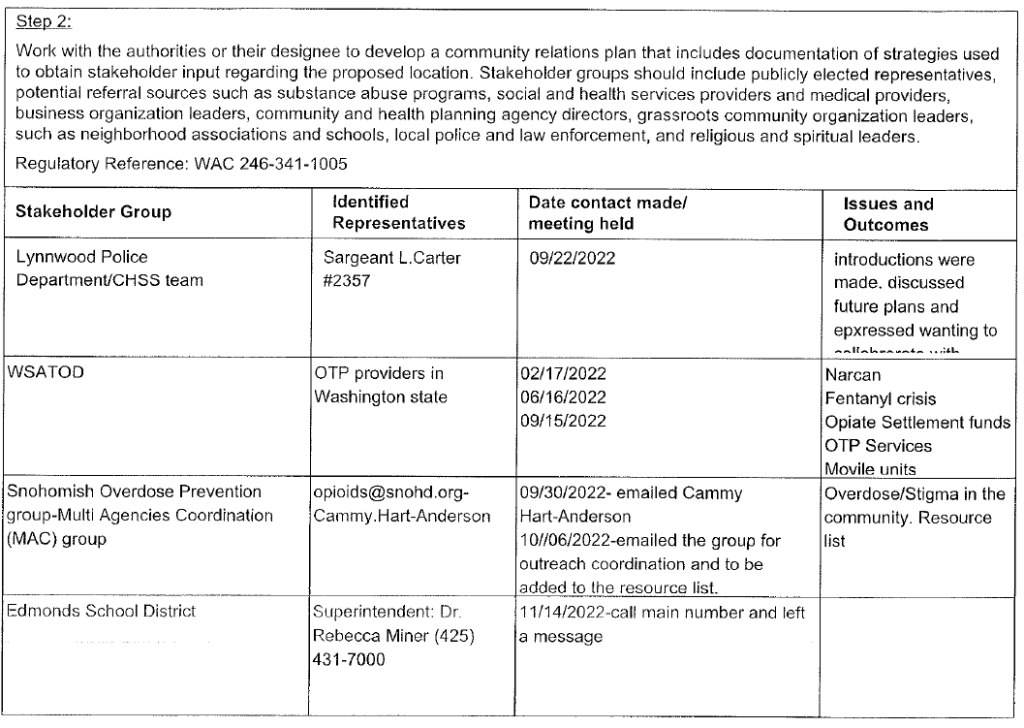 The Alderwood Little League that is 200 feet and the Alderwood Boys & Girls Club that is 433 feet from the proposed opioid treatment center were not included on the list as stakeholders.
Ken Salem, Director of Strategic Initiatives with the Boys & Girls Club, was very critical of Acadia Healthcare's vetting process.
"Outreach to the Boys & Girls Club should have taken place in March/April/May right when this was happening and they were making their hard plans," Salem said. "That never took place."
Earlier in the evening Daniel Hymas, Regional Vice President at Acadia Healthcare, shared that the company signed a 10-year lease for the proposed treatment center back in March of last year.
Salem speculated that Acadia Healthcare intentionally used legal means to "fly under the radar as long as possible."
"We have always been about safety for our community and safety for our kids first," Salem said. "Before we take an action, before we implement a program…we consider safety first and that clearly was not happening here, and it clearly wasn't even a concern for these people. The ethics of Acadia is so clearly in question. It is a little frightening."
He encouraged the council to find a resolution or another location and to not "turn our heads and say we missed this one."
Acadia Healthcare $17 million Fraud Settlement
The Substance use And Mental Health Services Administration (SAMHSA) within the U.S. Department of Health and Human Services requested $10.7 billion for its 2023 fiscal budget. As federal and state governments continue to funnel billions of dollars into behavioral health initiatives, providers are facing scrutiny of their business practices.
In 2019, Acadia agreed to a settlement of $17 million to resolve allegations of a "billing scheme that defrauded Medicaid of $8.5 million," according to the Department of Justice.
"$17 million – the largest healthcare fraud settlement in the history of West Virginia," said United States Attorney Mike Stuart. "$8.5 million in Medicaid fraud means $8.5 million in fraud to the taxpayers."
Acadia, acting through its subsidiary, CRC Health, L.L.C. ("CRC"), operated seven drug treatment centers in West Virginia to provide outpatient drug treatment, including the administration of Methadone and the prescribing of Suboxone and Subutex. According to DOJ, Acadia fraudulently billed West Virginia Medicaid for drug testing performed in California. Also, the Medicaid reimbursement claims submitted by Acadia's treatment centers were a "substantially higher amount than the San Diego Lab charged to actually perform the testing."
"Fraudulent billing by these Acadia/CRC drug treatment clinics, as contended by the government, limits the State's ability to provide desperately needed addiction treatment services," said Maureen R. Dixon, Special Agent in Charge of the Office of Inspector General of the U.S. Department of Health and Human Services Region including West Virginia.
Next Steps for Acadia Healthcare and Lynnwood Government
Hymas shared that Acadia "very much want(s) to move forward," with opening its Lynnwood opioid treatment center.
John Williams, Executive Director of Community Health Systems at Washington State Department of Health, told Mayor Frizzell and council that DOH will not make a licensing decision until there is some sort of confirmation that Lynnwood and Snohomish County legislative authorities have met with Acadia and that it receives a confirmation from Lynnwood that Acadia has met land use ordinances and siting requirements.
Councilmembers and the mayor will be meeting next week with the City's attorney to discuss options.
Tentative Timeline of Events
March 2022: Acadia met with Lynnwood planning department for a zoning clarification to use the proposed commercial space for medical use in which the planning department confirmed
March 2022: Acadia signed 10-year lease with property owner
June 24, 2022: Date the Tenant Improvement Building Remodel permit was requested by Acadia Healthcare with the city of Lynnwood. Permit #: TI-031558-2022.
August 16, 2022: Originally dated Public Hearing for the proposed opioid treatment center in an email received four months later by Council President Hurst on December 12, 2022. The Lynnwood Times is awaiting confirmation if this August 16 notification was ever sent to stakeholders or why was the date changed. The Times is also confirming the date of application for Lynnwood Comprehensive Treatment Center by the DOH – estimated Public Request fulfillment date is April 5, 2023.
September 11, 2022: Date the 45-page drawing specifications document dated June 24, 2022 and marked "Acadia Healthcare-Treatment Center" approved with conditions by the city of Lynnwood.
October 4, 2022: Date the Tenant Improvement Building Remodel permit, applied on June 24, 2022, by Acadia Healthcare, was approved by the city of Lynnwood.
October 6, 2022: Date on Acadia Healthcare's Community Relations Plan
October 13, 2022: Date Acadia Healthcare OTP application received by DOH
December 12, 2022: DOH notifies the Lynnwood Times at 9:39 a.m. of Public Hearing dated December 29, 2022, for proposed opioid treatment center in Lynnwood.
December 12, 2022: City Council notified at 11 a.m. by DOH via email of Public Hearing dated August 16, 2022, for proposed opioid treatment center according to Council President Hurst.
December 12, 2022: Last Lynnwood City Council meeting of the year.
December 13, 2022: Lynnwood Times posts notification of Public Hearing dated December 29, 2022, for proposed opioid treatment center.
December 13, 2022: Snohomish County Council notified during its Administrative Session on December 13, of a notice from the Department of Health of a proposed opioid treatment clinic in Lynnwood.
December 14, 2022: During Snohomish County Council's General Legislative Session, Councilmembers agreed to ask for an extension of DOH to December 28 for a response by the County.
Between Dec 12 to Dec 20: DOH emails the correct dated notification to Council President Hurst with Public Hearing dated December 29, 2022, for proposed opioid treatment center.
December 16, 2022: Final Building inspection passed and complete. Fire has not approved their final and are scheduled for 12-19-2022. After Fire has approved final, building okay to occupy and okay to issue Certificate of Occupancy.
December 19, 2022: Fire Inspection passed with conditions.
December 20, 2022: Hurst was told by DOH official that Acadia Healthcare was unaware they needed to connect with city of Lynnwood and will now do so.
December 27, 2022: Julie Moore, Assistant City Administrator for Lynnwood, shared with Beazizo, County Council Chief of Staff, on December 27, that the city was approved for an extension by DOH of additional outreach on the proposed opioid treatment center.
December 28, 2022: At its General Legislative Meeting, the Snohomish County Council agreed to wait on providing DOH a response "pending further outreach" by the city of Lynnwood.
December 28, 2022: First time Hurst was contacted by Acadia Healthcare.
December 29, 2022: Date of DOH public hearing of proposed opioid treatment center.
January 3, 2023: Dates of Lynnwood City Council work session with stakeholders and community members.
Related Article