Rep. Lauren Davis clears the air on CRC misinformation
LYNNWOOD, August 3, 2022 – At last week's Lynnwood City Council Business Meeting Monday, July 25, council voted to approve a construction contract for its new Community Recovery Center (CRC) after being met by a slew of opposing public comments. Councilwoman Shannon Sessions responded to the opposition stating the CRC was recommended by behavioral health experts and urged the public to have conversations with these experts themselves to have a better understanding of what the CRC will provide.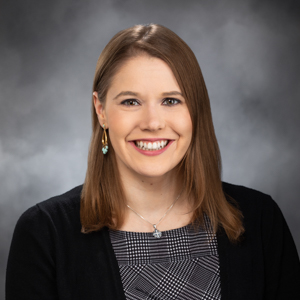 Representative Lauren Davis (LD-32), who was brought in to co-chair a Justice Center Project Taskforce after the city decided to reimagine its Community Justice Center following an in-custody suicide, echoed Sessions' response adding that many of the comments at last week's meeting were simply "misinformed".
"After listening to some of the public comments regarding the Community Recovery Center at Monday's Council meeting, it appears that there may be some misinformation regarding what the CRC is and what it isn't," Davis said.
One of the biggest misinformation spreading, Davis told the Lynnwood Times, is that the CRC will be some sort of "carceral mental health facility" or that it will be an involuntary treatment ward. Both of these portrayals are inaccurate, according to Davis. The CRC will simply serve individuals over the age of 18 who are experiencing a mental health or substance use-related crisis.
"The CRC model is the opposite of coercive: it is person-centered and the majority of the staff will be peers—trained professionals who have themselves overcome mental health challenges, addiction, trauma, homelessness, and incarceration. Peers deal in the currency of hope and motivation. Most importantly, the peers will reflect the diversity of the community being served," said Davis.
While there may be a small population held involuntarily at the CRC, as they undergo evaluation to determine if they are at risk of hurting themselves or others, the clinic will be mostly voluntary patients. Additionally, there will be no segregation between voluntary or involuntary patients offering the same level of treatment to everyone in its doors.
In Maricopa County, Arizona, where RI International's – the organization who will be carrying out the services at the CRC – flagship model exists, the conversion rate for involuntary to voluntary is between 60 to 70% meaning the majority of patients who were initially held involuntarily decided to return voluntarily. This, Davis said, is indicative of her point and the model of care the CRC will implement when it opens its doors October of 2023.
The state of Washington is highly invested in building these crisis facilities, so much so that the largest line item in the behavioral health capital budget in the 2022 session was for this facility type. King County, for example, is actively working to build five such crisis facilities in the near future.
The CRC will be the first of its kind in the state of Washington, but it won't be the last. Since the 988 behavioral health emergency line went live on July 16, there has been a 47% increase in call volume. Snohomish County is fortunate to have Volunteers of America as one of three call center hubs, for the 988 line, across the state serving 32 out of 39 counties in Washington. The rollout of 988 will work in conjunction with crises receiving facilities, such as the CRC, to offer alternatives to emergency departments and correction facilities – the exact opposite of what many who opposed the CRC last Monday seemed to believe according to Davis.
"The system that so many people in our community have been advocating for, which is non law enforcement responses to individuals experiencing psychiatric distress or substance abuse crises, is 988, and in order to have a fully functioning crises now model, you have to have crises receiving facilities because if you fail to build facilities such as the CRC you are left with the other two options – emergency departments and jails, which are categorically terrible options for people suffering from a behavioral health emergency."
Currently one of the only options for patients undergoing psychiatric emergencies are emergency departments, which may not be what the patient needs. Psychiatric patients spend more time in emergency departments than any other patient population, Davis said, but can often times be treated poorly, not receiving the care they need since emergency departments are mainly trained to deal with medical emergencies and not psychiatric or behavior emergencies.
"This facility was really designed in every way, top to bottom, specifically for behavioral health emergencies. It's effectively a behavioral health emergency department, so patients are going to get care in a timely fashion and get care that actually treats their presenting problem unlike an emergency department," Davis said.
While Washington may not currently have a facility quite like the CRC, what it does have is Crises Stabilization Units (CSU), which will basically be the second floor of the CRC – an overnight crises facility. What the region does not have, presently, is a 23-hour (23 hours meaning people don't have to stay overnight) behavioral health emergency model which will be the top floor of the CRC, also where people will enter.
"Members of our community need somewhere safe, warm, and welcoming to go when they find themselves in crisis, on their very worst day," Davis said. "Maybe they're out of their medication, maybe they're having a horrific panic attack, maybe they're deeply depressed, and they will come to this facility and be greeted with snacks, and peers with lived experience who have overcome similar struggles."
Davis informed the Lynnwood Times she believes many of the public's misunderstanding of what the CRC will be stems from its history and juxtaposition to Lynnwood's new Community Justice Center. She noted if she was drawing up this concept from scratch, in her legislative district, she would not have elected to place it next to a correctional facility but, as part of the negotiations with the city of Lynnwood to reduce the capacity of their planned jail, the CRC was agreed to be built in conjunction with the CJC.
"Without the CRC the city of Lynnwood would be building a 120-bed correctional facility with no community behavioral health capacity," Davis said.
Last February, Representative Davis, accompanied by Lynnwood Chief of Police Jim Nelson and Jamie Seller, Chief Strategy Officer for RI International, held a virtual open house which Davis encourages anyone wanting to learn more about the CRC revisit. In addition, she urges anyone with questions about the CRC to reach out to her and her office directly.
"I will commit to doing more outreach to provide members of the community ample opportunity to have their questions and concerns addressed," Rep. Davis said.