Nubian Jam 2023: Celebrating the hopes and the dreams of the slave
EVERETT, Wash., July 31, 2023—At least a thousand people gathered throughout the day at Forest Park in Everett for the 31st annual Nubian Jam hosted by the Snohomish County Black Heritage Committee (SCBHC) on Saturday to celebrate African and African American culture.
"This is a time of fellowship, a time for connecting and a time for family; it's a time to show love and peace and have joy," DanVonique Bletson-Reed, President, Snohomish County Black Heritage Committee told the Lynnwood Times. "It [the event] is getting better and better every year. We are so grateful, and it seems like the word is catching on more and more."
DanVonique shared that the event's goal is to be both an educational as well as an entertaining experience through honoring Black elders and empowering positive self-awareness in Black youth.
Both Senator John Lovick (D-Mill Creek) and Representative April Berg (D-Mill Creek) joined the Lynnwood Times live broadcast during the event encouraging the community to come out and have a good time.
"Nubian Jam is off the hook," Representative April Berg said.
Since its inception in 1993, the NUBIAN JAM has grown to be a daylong celebration featuring artists and performers, cultural exhibits, and vendors. Saturday's event would not have been possible without the commitment from at least thirty partners and sponsors.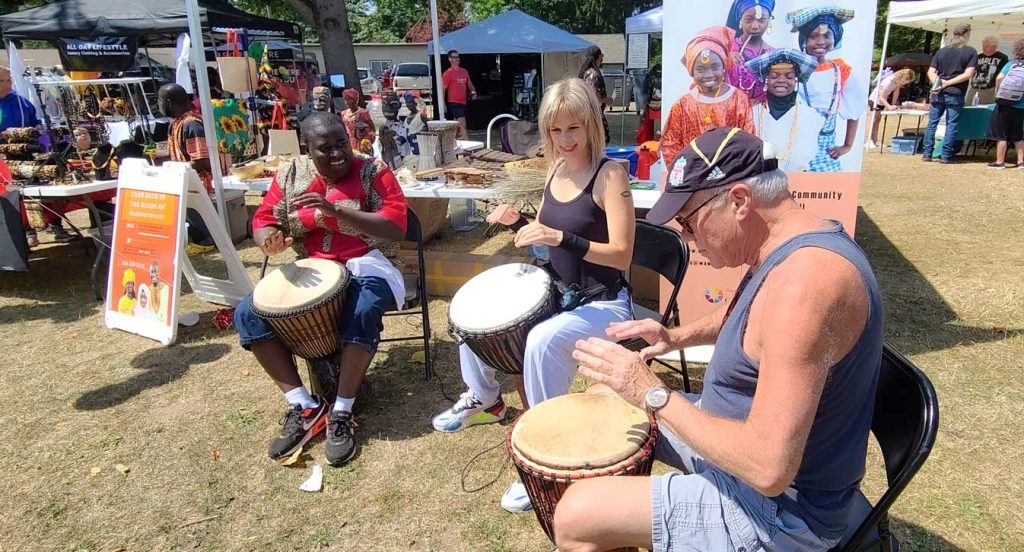 Nubian Jam 2023, had youth activities such as Connect Four and rock painting with Project Girl, a 3-on-3 Basketball Tournament, an African attire fashion show, and African drumming with Pa Ousman Joff of the Washington West African Center who is hosting a Sounds of Africa Festival on August 4 and 5 at Everett Community College. Other entertainment included a gospel hour, jazz, an open mic contest, HipHop and Reggae dancing to name a few.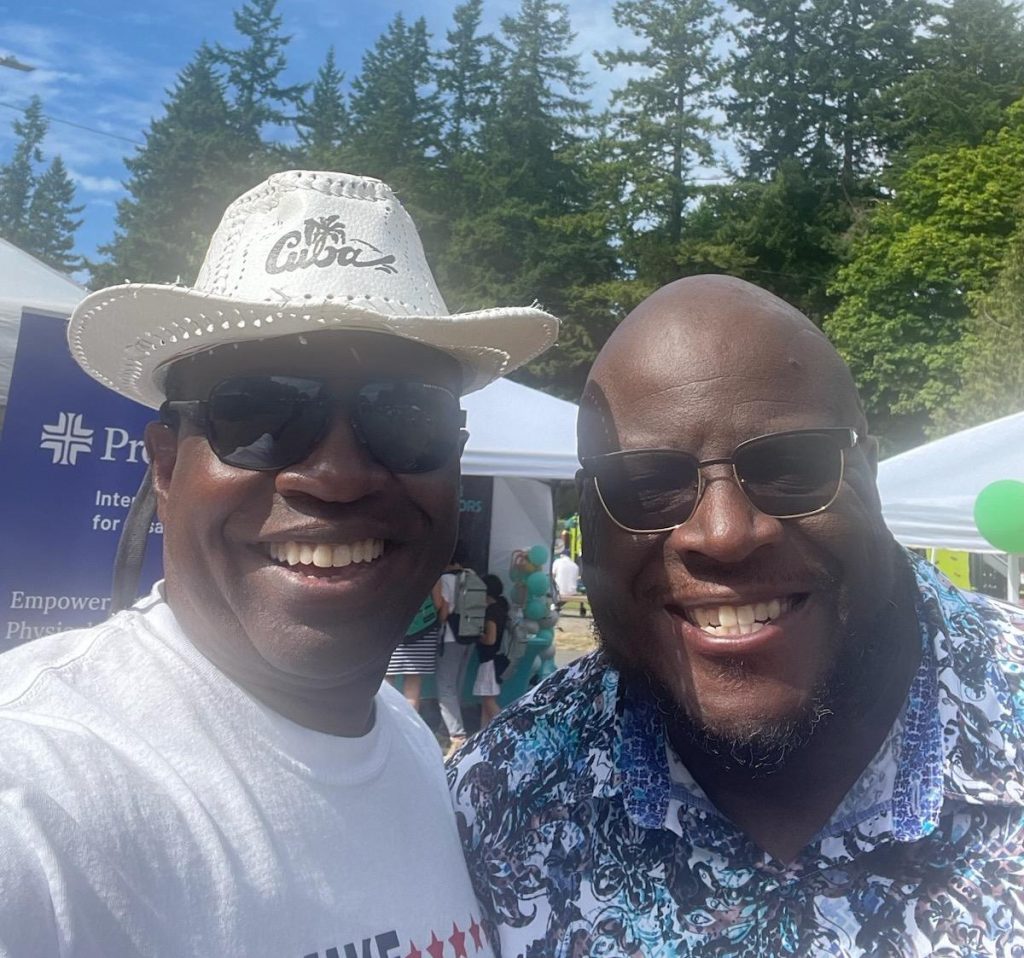 "This is an Awesome 30-year tradition celebrating culture in a positive, welcoming, family friendly way," Mukilteo Water & Wastewater District Commissioner Mike Dixon told the Lynnwood Times.
The first Nubian Jam took place on the 4th of July weekend of 1993 and was officially accepted by the City of Everett Centennial Events. According to the SCBHC's historian Marilyn Quincy, in 1993, a group of friends who had not seen each other in ​a long time reunited at a funeral for another friend. After the memorial, the friends all agreed they should plan… a time where they could reminisce and share memories about their childhood. It was at that time when these individuals decided that only coming together when someone was ill or had passed away was no longer acceptable.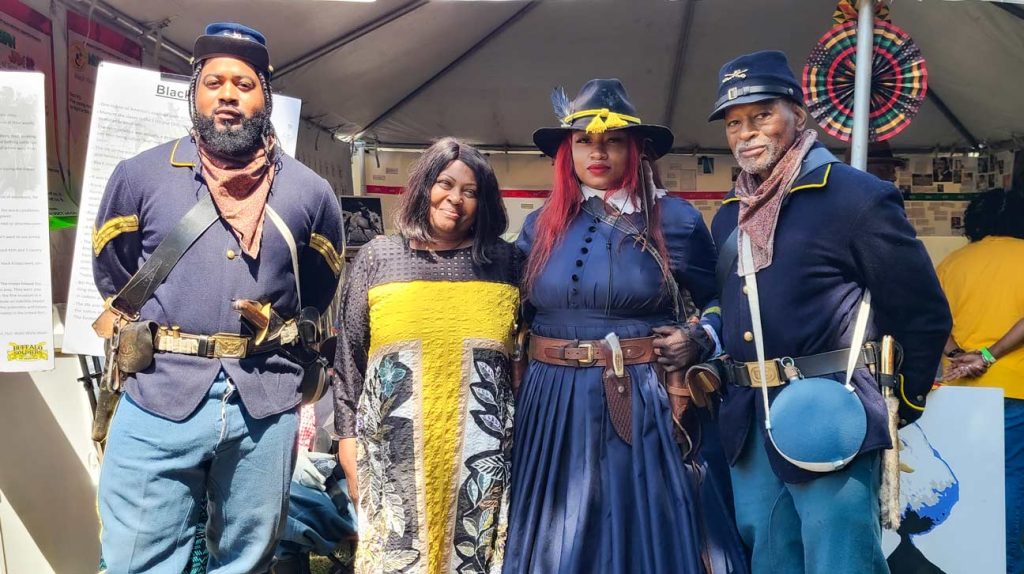 The Buffalo Soldiers of Seattle, a non-profit committed to preserving the legacy of the first Black military regiments, stole the show. Dressed in full military garb of the early 19th century, members interacted with attendees and shared the contributions of Black infantry men and women, omitted from the history books, who helped settle and shape the West. The Buffalo Soldiers of Seattle were recently featured on PBS in June where you can still watch their story online.
"There were only two options for Black folks after slavery, a sharecropper which was practically being a slave still or it was going to join the military," Geordan Newbill, President of the Buffalo Soldiers of Seattle, told the crowd. "Brothers took it upon themselves to join the military to learn how to read, learn how to write, and get a uniform."
His words reminded the audience of the plight of Black ancestors rebuilding their lives in post-slavery United States.
MaryAnn Darby, Executive Committee member for the Snohomish County Black Heritage Committee was joined by Georgia Payne in the organization's booth that showcased a Black history timeline, artwork, and a quilt depicting symbols of the Underground Railroad enslaved Africans used to escape from the South.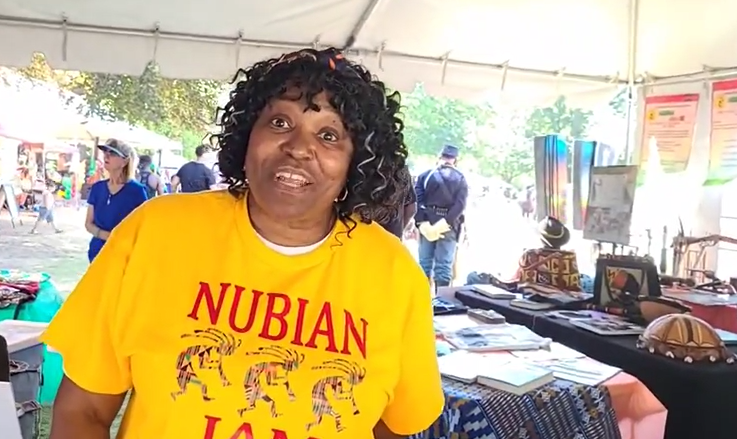 "All those years of slavery, then Jim Crow, and then finally the Civil Rights era; so, to me this answers the question of why don't you just get over it," Payne told the Lynnwood Times after walking through a 400-year timeline of African American slavery displayed on the walls of the booth. "When the slaves were set free, there were so many roadblocks that were put up to keep you from advancing and helping yourself and pulling you up from your bootstraps…not that it didn't happen, it did…but for the vast majority it did not until civil rights. So now that we are in today's time, people want to reverse things thinking it is not needed anymore; yes, it is because historically we are still struggling with those things."