"Take a trip on the zip," Lynnwood and Community Transit launch new ride-share service
LYNNWOOD, October 19, 2022—Community Transit's latest innovation to public transportation hits Lynnwood tomorrow with Zip Shuttle, an on-demand ride service within the Alderwood area, a shopping and dining hub, known throughout the region.
Starting Thursday, Lynnwood commuters can book a trip through the GOIN' – Rides for All app, designate a pick-up and drop-off location, and within minutes, a blue and white Community Transit Zip vehicle will arrive offering easy and affordable access to Alderwood Mall, the library, and nearby multimodal transit centers.
For the technologically challenged, or non-native English speakers, commuters can also call a phone number to book their ride with interpreter services available in just about every language.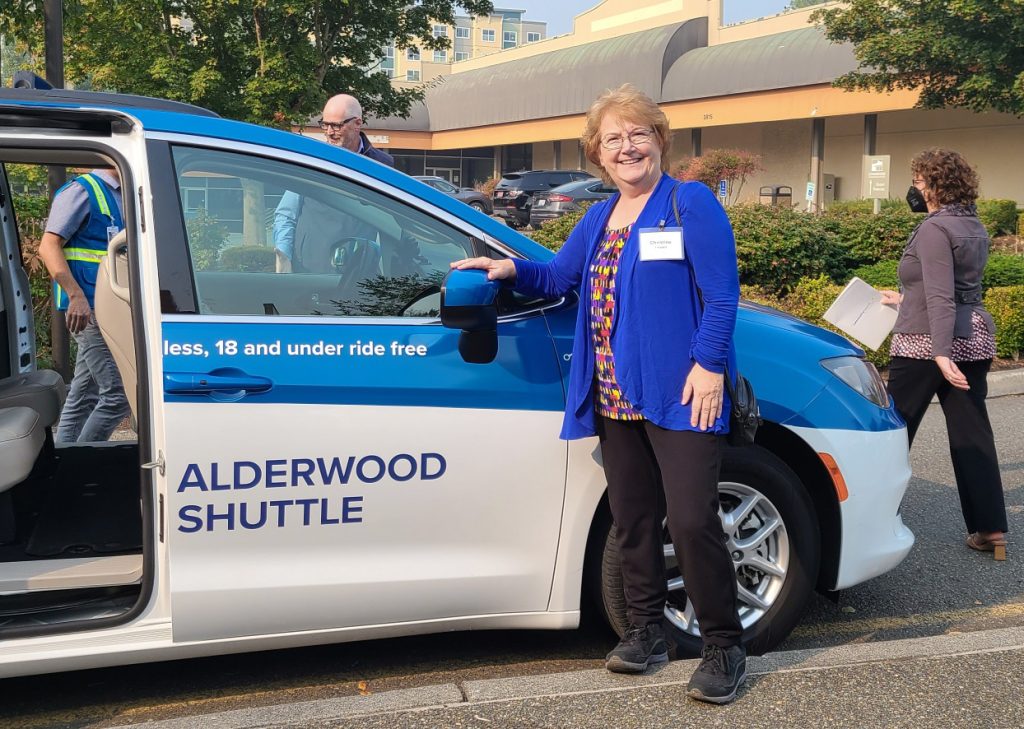 "A lot of people expressed having an issue getting to the transit center from their home, and from the transit center back home," Mayor Christine Frizzell told the Lynnwood Times. "The idea that we can get people closer to using public transportation and reducing greenhouse gas emissions, this is really embracing public transportation for all that it can be."
The price of a Zip ride is just $2.50 for adults, $1.25 with ORCA LIFT or a Regional Reduces Fare Permit, and free for youths 18 and younger making the service incredibly affordable compared to other ride share services such as Uber or Lyft.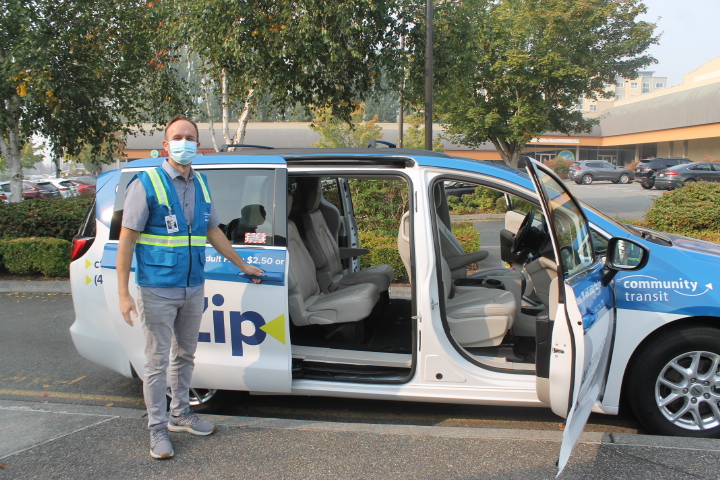 Currently, Zip is limited to a fixed area, from 204th Street Southwest to just north of 16th Street Southwest (North to South), and Highway 99 to Interstate-5 (East to West) from 5 a.m. to 10 p.m. daily. Depending on the success of the pilot project, both the city of Lynnwood and Community Transit hope to expand this service to other areas of the city. What that will look like, as far as routes and additional lines, will depend upon the success of this pilot project and community feedback.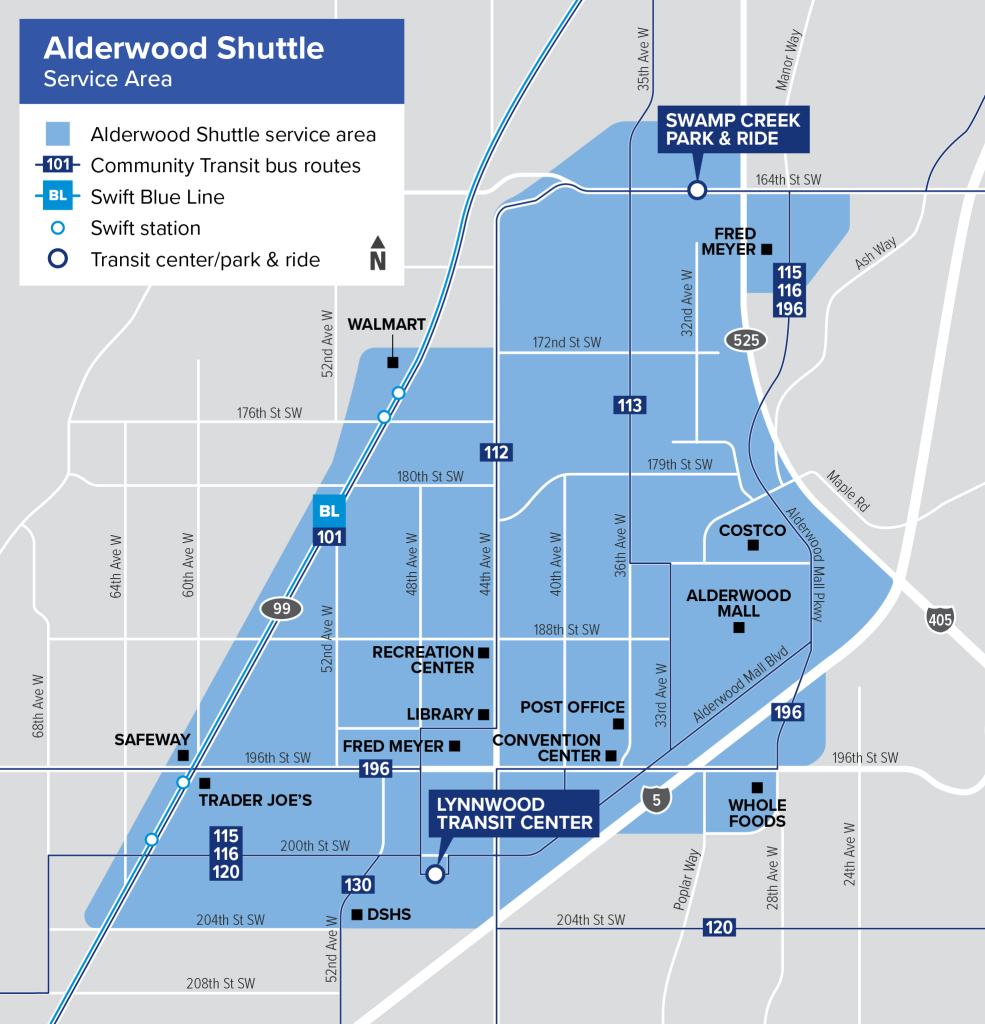 "It's really trying to crack the nut on convenience and making it easy for people to choose transit," Ric Ilgenfritz, Community Transit Community Transit CEO, told the Lynnwood Times. "More and more people are living in their smart phones; it's how they communicate, it's how they share information, it's how they waypoint so to be present in that space and providing an option for people to summon a ride, we think, has the potential of being a big barrier breaker for the usage of transit."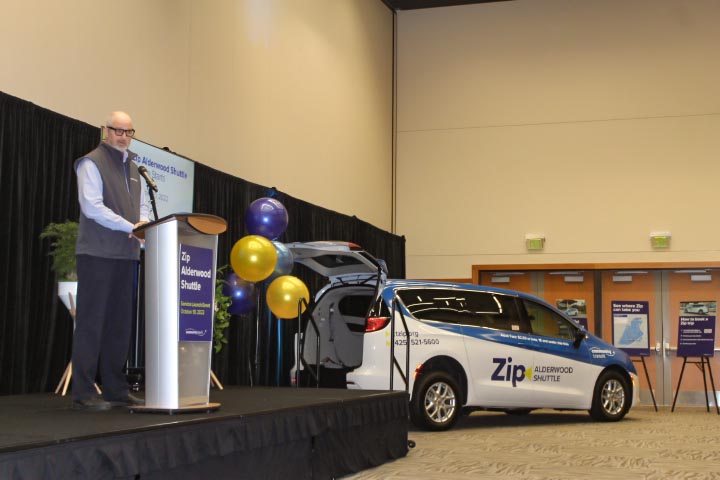 There are current four vehicles, three gas-powered Plymouth Voyagers for larger parties and passengers in need of ADA assistance, and a Hyundai Ioniq hybrid sedan.
"Many of the people served by YWCA's programs don't have easy access to transportation. Many have faced homelessness, domestic violence and mental health challenges. Many of them are parents with children. All of them have transportation needs," said Kresha Green, YWCA regional director of housing and a member of the community working group that helped develop the pilot. "Zip Shuttle will help them access those critical things like jobs, healthcare and school. But it will also help them travel for fun, to visit family and friends, to go to the park or the library or to community events."
The Voyager seats up to seven people and also transports bicycles. Kevin Futhey, Transportation Specialist for Community Transit, shared with the Lynnwood Times the make and model of the Zip vehicles were considered due to their gas efficiency and to have better "flexibility to go point-to-point more precisely."
For the time being, trips are only reserved for single parties, but Futhey said Community Transit is currently working with their vendors to develop ride share services with multiple parties at a later date.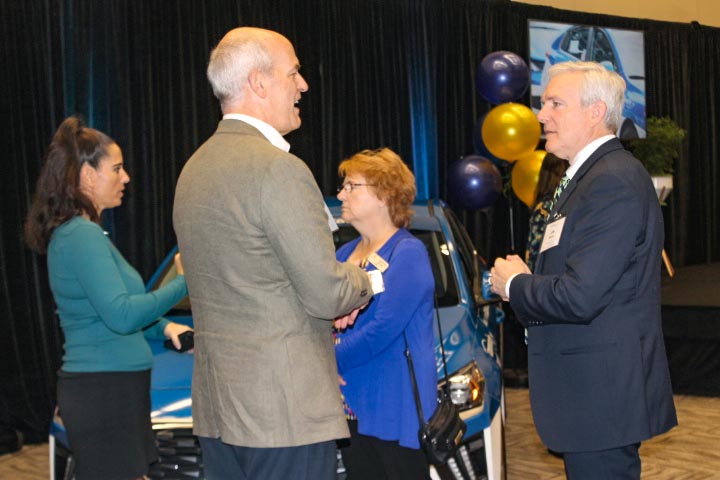 To commemorate the beginning of Zip's service, Community Transit and elected officials had a ribbon-cutting ceremony Wednesday morning at the Lynnwood Convention Center where keynote speakers including Mukilteo Mayor Joe Marine, Chair of Community Transit Board, and Representative Rick Larsen, senior member of the Transportation and Infrastructure Committee, shared a few words.
Mayor Frizzell told the Lynnwood Times the ride experience was smooth, easy, and although there were five passengers, the vehicle could easily fit more.
"This is a big philosophical shift; it's bringing service to where they are. We're trying to solve that dark, wet, walk to the bus stop at night and overcome that mental barrier in the morning," Ilgenfritz said.
The Zip project was funded by a $1 million grant from the Congestion Mitigation and Air Quality Improvement Program (CMAQ), which provides funds to States for transportation projects designed to reduce traffic congestion and improve air quality, particularly in areas of the country that do not attain national air quality standards.
Representative Larsen supported the Bipartisan Infrastructure Improvement and Jobs Act, signed by President Joe Biden November 2021, which invested $2.54 billion in CMAQ through the 2022 fiscal year.
"The Zip shuttle signifies a couple things; one is equity in transportation. This is going to expand opportunities to use transit and to get them to where they need to go. The second thing is this is the Federal dollar going to work. Zip is just one way the infrastructure funding is coming home," Representative Larsen told the Lynnwood Times.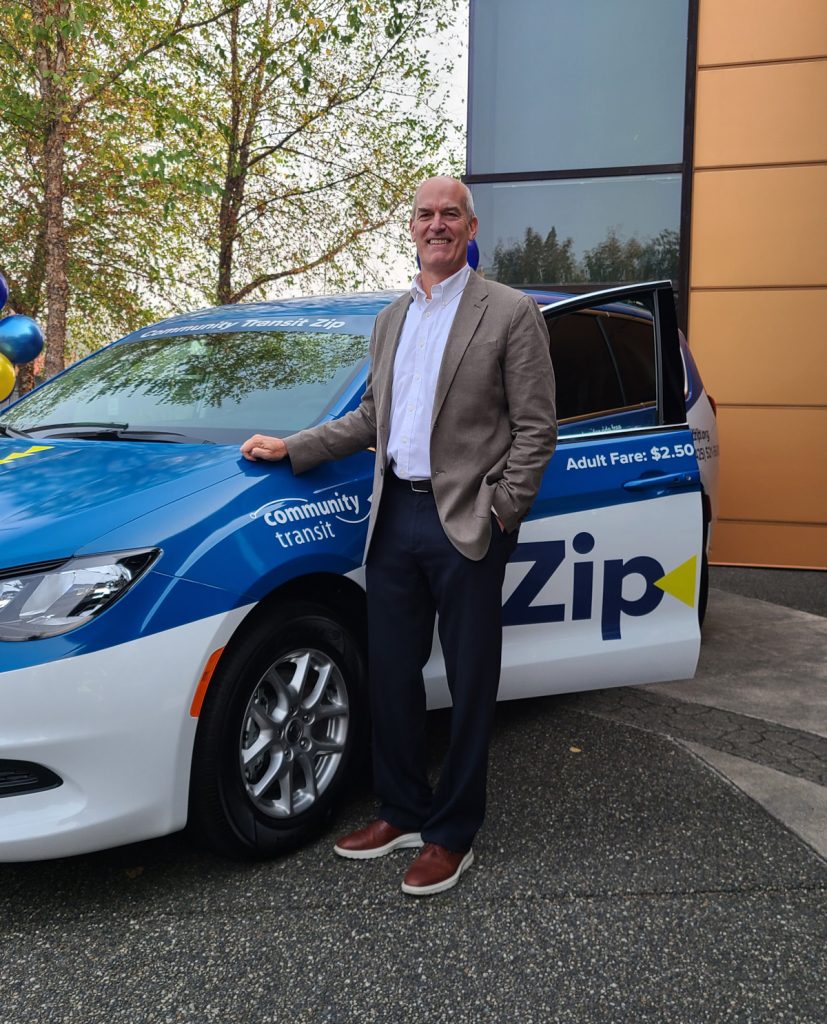 To develop the one-year pilot, Community Transit began working closely with the City of Lynnwood and local community organizations in 2021 to better understand how to meet local transit needs. The Alderwood area was chosen as the first test area because of its growing population, popular destinations, and the new Link light rail station opening in Lynnwood in 2024.
On-demand ride share service is just the beginning for Community Transit who are currently working on transitioning their entire fleet to electric vehicles within the next 10 years.
In addition to the pilot project in Lynnwood, Community Transit is also planning Zip Shuttle pilots for Arlington, Lake Stevens, and in Darrington. The idea is to serve four different Snohomish County cities of varying densities and sizes to understand how to better provide the on-demand service.
To book a trip using the mobile phone app, download the GOIN' – Rides for All app on a smartphone:
To book a trip by calling, dial (425) 521-5600.
Wait times for pick up will vary based on demand. Customers can expect to wait 10-15 minutes for the shuttle to arrive. The Zip Alderwood Shuttle service area includes Lynnwood Transit Center for riders connecting to bus routes.