Second arrest made in drive-by shooting death of Kamiak student
EVERETT, Wash., September 13, 2023—Members of the Everett Police Department Anti-Crime Team (ACT) and Violent Crime Unit (VCU) arrested a second suspect, 19-year-old Victor E. Torres-Zuniga, in connection with the murder of a 15-year-old Kamiak High School student Bryan Tamya in last Friday's drive-by shooting.
Twenty-year-old Uriel A. Hernandez Martinez was arrested by ACT and VCU on the evening of September 9th. The shooting is believed to have been in connection to a long-running feud between rival gang members.
Exclusive video shows officers arresting Everett murder suspect Uriel Hernandez-Martínez inside a marijuana shop. The 21-year-old is accused of killing a 15 year old at a bus stop in a gang rivalry shooting. https://t.co/oFiksouPtE @WAStateHomicide @fox13seattle pic.twitter.com/KXN3KSeKsJ

— David Rose (@DavidRoseFOX13) September 12, 2023
Hernandez is charged with one count of Murder 1 [Non-Family – Gun], a Class A Felony with a penalty of life in prison if convicted. Bond was set at $5,000,000 on Monday, September 11. The additional charges of carrying a concealed pistol without a permit and altering identifying marks on a firearm were dropped. Torres-Zuniga is charged with Murder 1 [Non-Family – Gun], a Class A Felony and is awaiting a bond hearing. Both Hernandez and Torres-Zuniga remain in Snohomish County Jail.
Since Friday's fatal drive-by shooting of Tamya, ACT, VCU and EPD Major Crimes Detectives have been working to identify all involved parties. Although the investigation remains ongoing, it is believed the two suspects responsible for the shooting that resulted in the teen's death are now in custody, according to EPD.
The fatal drive-by shooting occurred at approximately 6:40 a.m. on morning of Friday, September 8, near the in the 7700 block of Hardeson Road.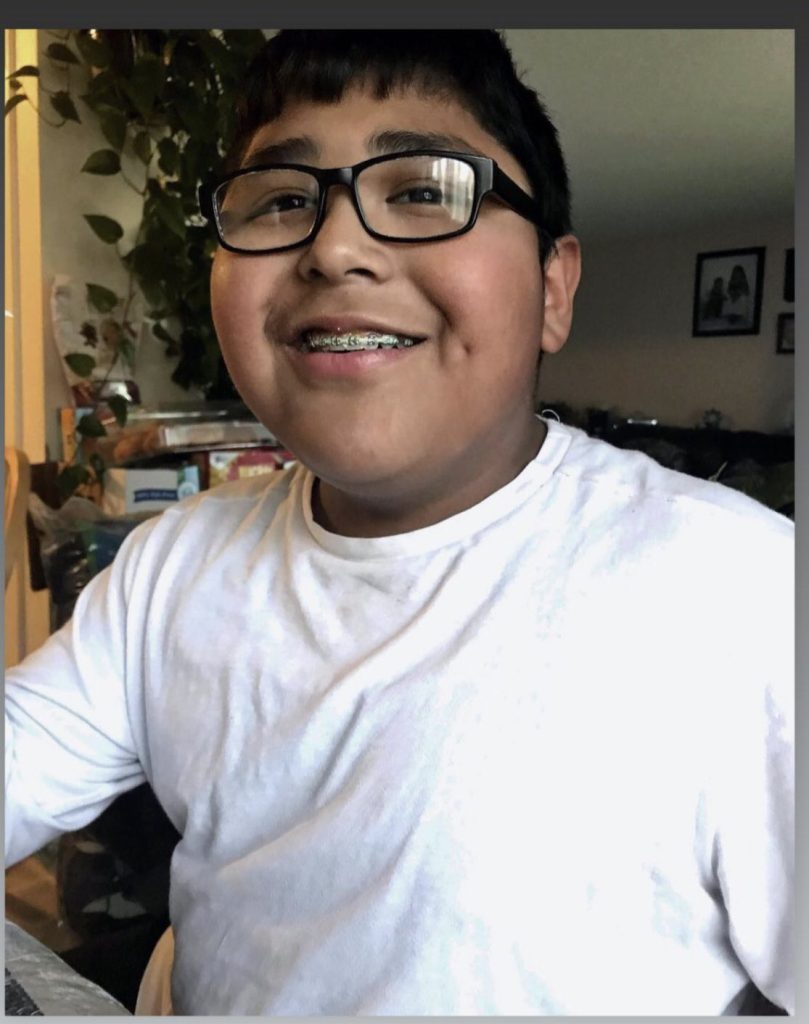 When officers arrived on the scene, they located a fifteen-year-old victim, Bryan Tamya, with multiple gunshot wounds. The Tamya was transported to Providence Hospital in Everett where he later succumbed to his injuries.
The suspects fled before police arrived in what was described as a black sedan with silver or alloy rims. Tamya was waiting with other students at the bus stop to attend Kamiak High School.
"This tragedy is the latest in a wave of shooting and firearm-related incidents in our city as well as throughout the county," said Chief of Police Dan Templeman in a statement releases the day of the shooting. "The Everett Police Department will dedicate all the resources necessary to vigorously investigate this case and bring justice to the family of this child. If you have any information that could help us identify and locate the suspects, please report it immediately."
"We are without words about this tragic, senseless loss of a young life," the Mukilteo School District released in statement on Friday afternoon. "We extend our deepest sympathies to the family, and to all who knew and loved them."
Anyone with information about this incident is asked to call the Everett Police Department TIP LINE at (425) 257-8450 or Crime Stoppers of Puget Sound at 1-800-222-TIPS.
Shootings plaguing South County
Tamya is the latest fatality in a wave of shootings involving youth throughout South Snohomish County. Less than four days earlier on September 5, five individuals, ages 17 to 20, were involved in a shooting at Lynndale Park in Lynnwood that injured two and killed one.
A 31-year-old Marysville man was booked on Thursday, August 10, for the shooting death of a woman that took place at the 16300 block of 48th Place W in unincorporated Edmonds.
Just weeks earlier on July 27, an early morning drive-by shooting in West Lynnwood near 159th Street Southwest sent three teens to the hospital.
On July 7, another shooting incident took place just a mile away outside a 7-Eleven on 148th Street Southwest in unincorporated Lynnwood, that left one man injured. The 7-Eleven is located just 500 feet from the Chevron Gas Station where store clerk Tejpal Singh, 60, was shot and killed in 2021.
On April 23 a drive by shooting in Edmonds sent a 13-year-old boy to the hospital on the 20800 block of 76th Avenue West. The suspect was a passenger in a white truck that fled northbound after the shooting. The suspect's gunfire also struck buildings from a nearby complex, but fortunately, there were no other injuries.
A year earlier in July of 2022, a drive-by shooting at Spruce Neighborhood Park left two teens dead and a day earlier another drive-by shooting left another two teens with nonlife threatening gunshot wounds a few blocks away. And in May of the same year, a 14-year-old juvenile was shot while walking with a group of friends near 186th PL SW and Highway 99 in Lynnwood.